Viltrox's New EF-to-E Lens Adapter Has a Helpful OLED Display
The Chinese camera equipment company Viltrox has launched a new Mark V Canon EF/EF-S to Sony E lens mount adapter with a unique design and a host of handy features.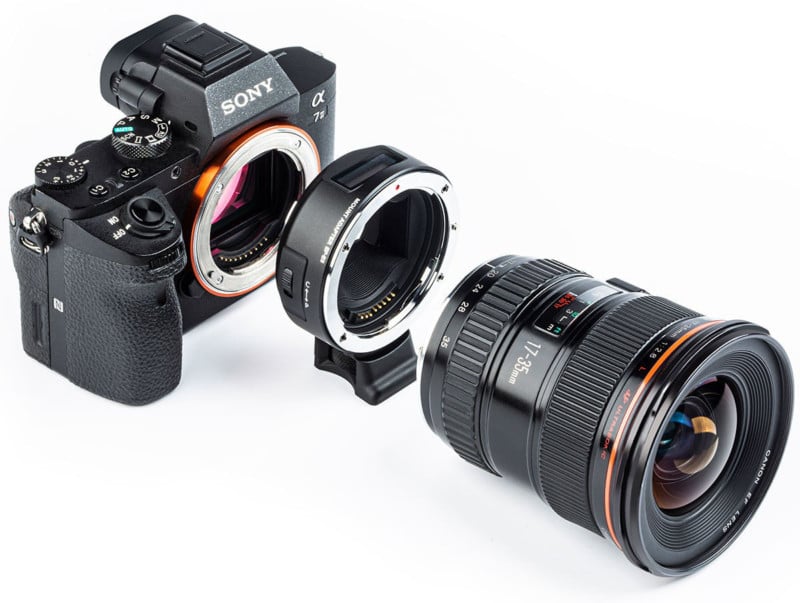 The new adapter is the 5th model of Viltrox Canon to Sony adapters in a series that goes back to the original adapter that made Canon EF lenses usable on Sony NEX cameras. Viltrox says its latest version is the result of 9 years of continuous development since the Mark I version.
A Built-In OLED Screen
The new adapter (first spotted by DPReview) features a built-in OLED display that allows the user to easily see current settings, including focal length, aperture, and focus mode.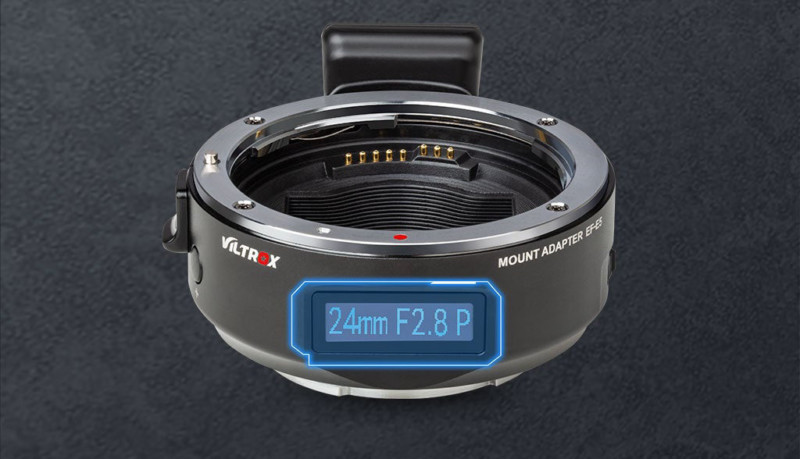 The adapter supports both phase-detection and contrast-detection autofocus, and the mode will be indicated by either a P or a C (respectively) on the adapter screen. The focus mode is selected using a dial to the right of the screen.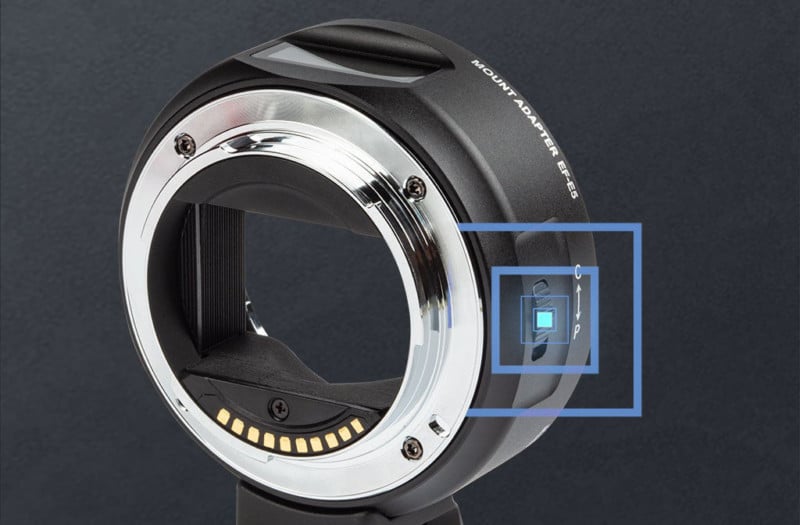 There's also manual aperture control through the adapter that can be controlled with the + and – buttons on the side to the left of the screen. Holding the + button down brings the adapter into and out of manual aperture mode, and pressing the + and – buttons allows the aperture value to be adjusted while in manual mode.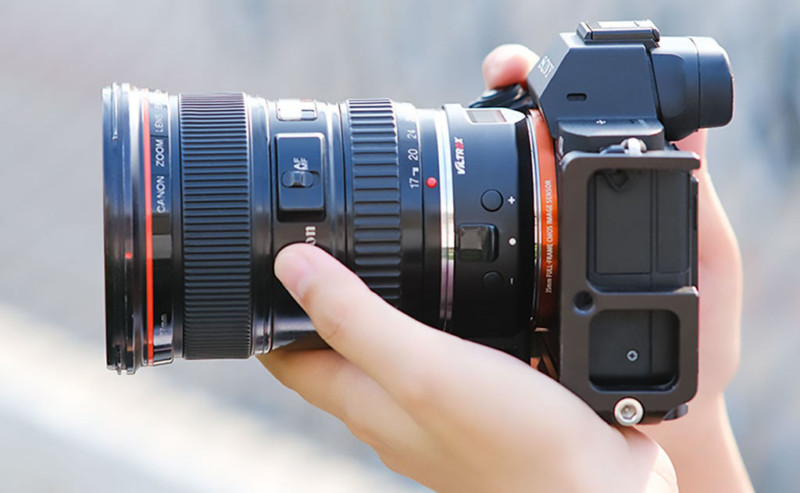 Holding down the – button causes the adapter to enter object distance display mode, showing the distance of what the camera is pointed at.
Adapter Upgrades Through USB
Inside the front mount of the adapter is a Micro USB port that is used to perform firmware updates. Viltrox says that updates will allow the adapter to be upgraded to be compatible with future cameras and lenses on the market.
Features and Specs of the Adapter
In addition to supporting basic autofocus, the adapter also plays nicely with Eye AF features in Sony cameras for tracking moving subjects' eyes in real-time.
Other features and specs include metal electronic contacts, support for EXIF data, camera exposure adjustments, a standard 1/4″ tripod mount socket, support for Canon IS lens stabilization, a weight of 5.57oz (~156g), and a length of 1.44 inches (36.5mm).
Pricing and Availability
The Viltrox Mark V EF-to-E lens mount adapter is available now for $199 through the Viltrox online store.