Viltrox AF 16mm f/1.8 FE Lens Review: It Has No Business Being This Cheap
The Viltrox AF 16mm f/1.8 FE full-frame prime lens features an intriguing blend of a wide focal length, a fast aperture, and a low $550 price. Can it possibly be any good?
To be honest, I had not previously paid any attention to Viltrox. I would see the name in online store catalogs, but mentally the company has always been lumped in with the other $500-and-below budget lens brands that rarely do anything exciting. But the 16mm f/1.8 FE lens immediately stood out to me because one else makes a full-frame 16mm f/1.8 lens, and this one doesn't seem to be holding anything back in the physical design. Yet, it's still in that budget price range. Intriguing.
Build Quality and Design
The Viltrox 16mm f/1.8 lens weighs 1 pound 3.5 ounces (552.8 grams) and measures 3.4 inches (85.2 millimeters) in diameter and 4.1 inches (103 millimeters) long. It's a standard-size lens that I wouldn't go as far as to say is compact, but it's not as big as I would have imagined a 16mm f/1.8 full-frame lens would be. The full metal body contributes to the over one-pound weight, but it does feel nice and strong in the hand.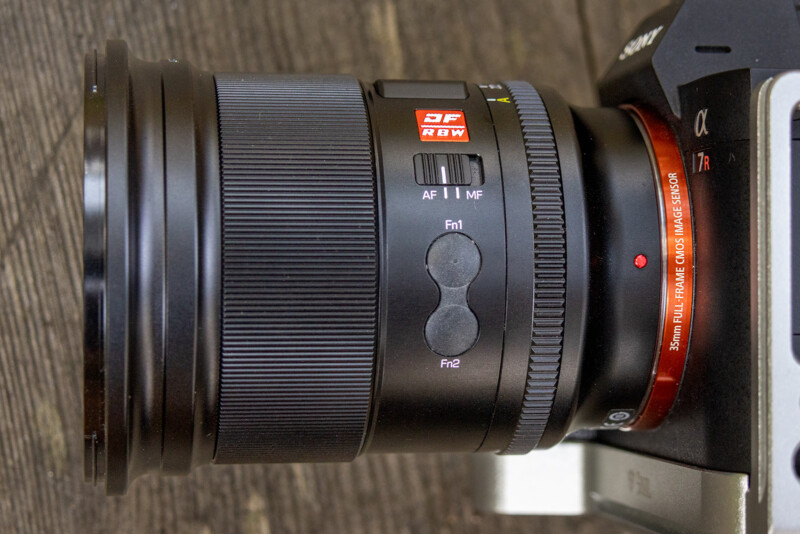 The lens has a few different physical controls on it which is always great to see. There's an AF/MF toggle switch, an aperture ring along with a de-click switch for smooth transitions, and Fn1 and Fn2 buttons.
However, the most prominent thing on the lens is the 160 by 80 pixel RGB IPS display. This little info screen displays the focus distance, focus mode, live updating depth of field measurements, the aperture, and Fn indicators. While I'm impressed with the thought behind including the display and making it work in this lens' price range, it's not at the same level of usefulness that I find top screens on Canon and Nikon cameras to be. If there were a way to instead display camera settings like shutter speed and ISO in addition to the aperture that it already can do, that would make up for Sony's shortcomings with its cameras and be infinitely more useful to me.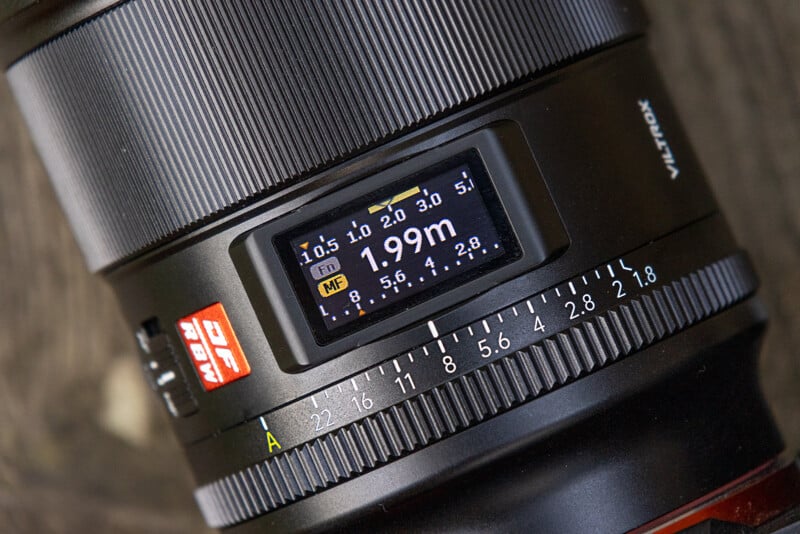 I do have to back up and talk more about the Fn buttons for a moment. Fn1 is essentially the in-camera customizable "focus hold" button that you can set to do whatever. Fn2 is a bit more special. This button allows for two A and B focus distances to be registered and recalled when the camera is in manual focus mode. This was useful to me for repeated focus stack exposures in the daytime, and I imagine for astrophotographer nuts having a foreground element set to A and the stars set to B would be invaluable as well.
One thing that's missing for me is an aperture lock. It was very common throughout testing that the aperture ring would be nudged off of the "A" setting just enough to where it went into manual mode versus camera controlled, and being able to lock it would have prevented the issue.
Ending this section on a positive note, there are also 77mm threads for fitting polarizers or neutral density filters on the front. It may be a wide lens, but thankfully, the front element isn't too bulbous to interfere. With the Maven magnetic filter system, I'm able to stack two filters onto the adapter ring, where adding a third starts to show in the far corners of the frame.
Image Quality
Inside, the Viltrox 16mm uses 15 elements arranged in 12 groups, including three aspherical elements and four extra-low dispersion elements. It also uses an "HD Nano" coating, which is supposed to help control ghosting and flaring and improve contrast.
For a wide-angle lens that has the ability to open up to f/1.8, the Viltrox 16mm does not disappoint when taking advantage of it. It's admirably sharp in the center, even wide open. Stopping down to f/5 is where the contrast gets a boost and the lens is at its peak sharpness in the middle. By f/7.1, it's about the same sharpness as f/1.8, and down to f/11 is when things start to get noticeably softer. The lens can be stopped down to f/22, but it's very soft and I'd recommend avoiding it if possible.
Testing sharpness in the corners, I saw between f/5.6 and f/7.1 looked best and holds pretty well until f/18, where sharpness takes a dive due to diffraction.
Vignetting with the Viltrox 16mm is something that never goes away on its own. It's strong wide open, but by f/4 is when it reaches the best it's going to. What remains, and there is some, will need post-processing to be removed.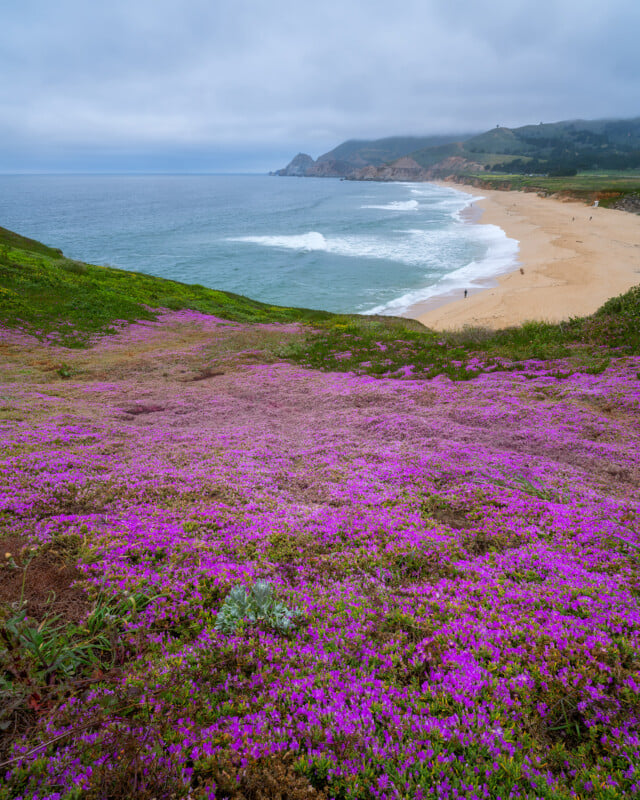 All considered, this lens has great image quality for those that will tend to work between f/1.8 and f/8 the most.
The Viltrox 16mm has a 105.6-degree angle of view and as far as distortion goes, there is very little, and barely worth the mention. Horizontal lines at the very edge seem to have a touch of mustache distortion, and vertical lines at the edge seem to be the tiniest bit pincushioned.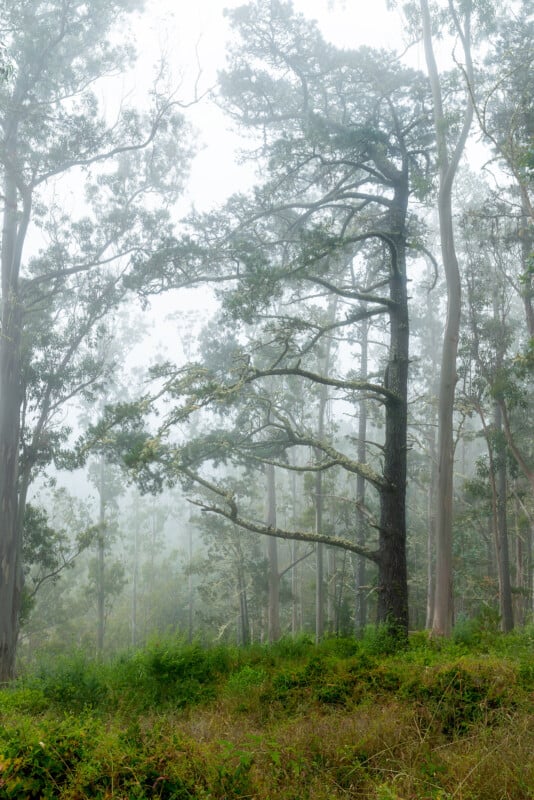 The minimum focus distance is 0.88 feet (0.27 meters) which I guess sounds close, but at 16mm, objects like flowers remain small in the frame. Maximum magnification is only 0.1x.
Although this is a wide-angle prime, the f/1.8 maximum aperture can give some decent subject isolation at closer ranges. Its out-of-focus areas do stay busy and aren't exactly melting away, but any sort of depth-of-field effect with such a wide angle impresses me. Bokeh balls are a bit soap-bubbly with hard edges, but that's a look that some people enjoy, so I can't say it's flawed.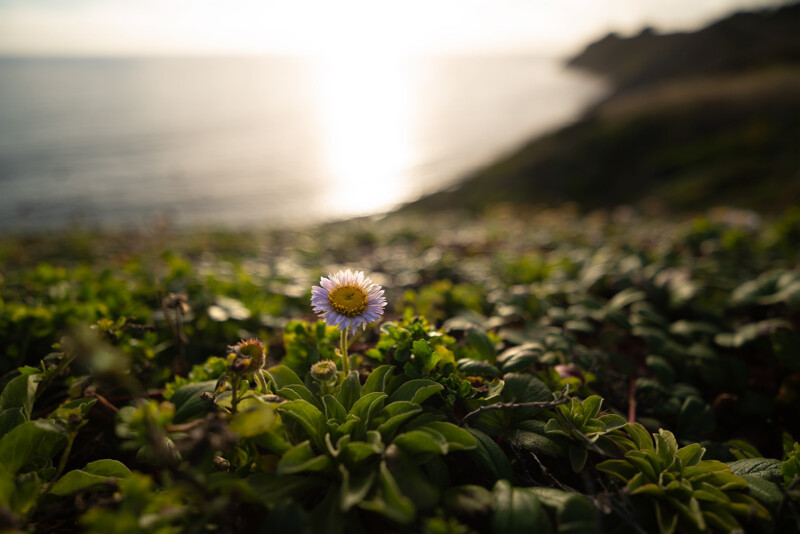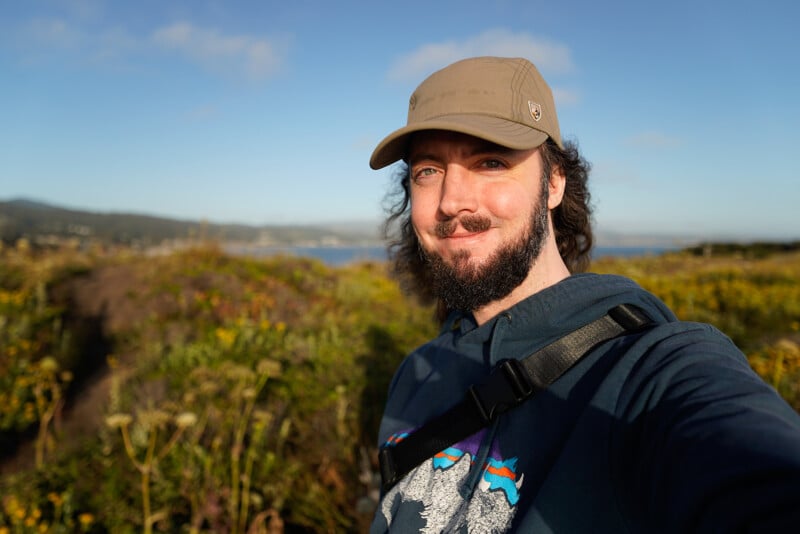 While autofocus doesn't make this lens fall apart, it's not its strong suit, at least on the Sony Alpha 7R III. The STM motor is kind of slow to sweep the focus range and makes a soft grinding noise that subtly vibrates the camera when it's active. When counting out "one-thousand-one," it takes about "one-thousand" for it to focus from infinity to close distance.
Viltrox, You Have My Attention
The budget lens brands I know don't care to make wide-open apertures look sharp, don't add a number of physical controls, or don't have something as helpful as the Fn2 button. It takes pride to accomplish what Viltrox has done with this lens while maintaining an affordable $550 price. I wasn't paying any attention to the company before, but I sure am now.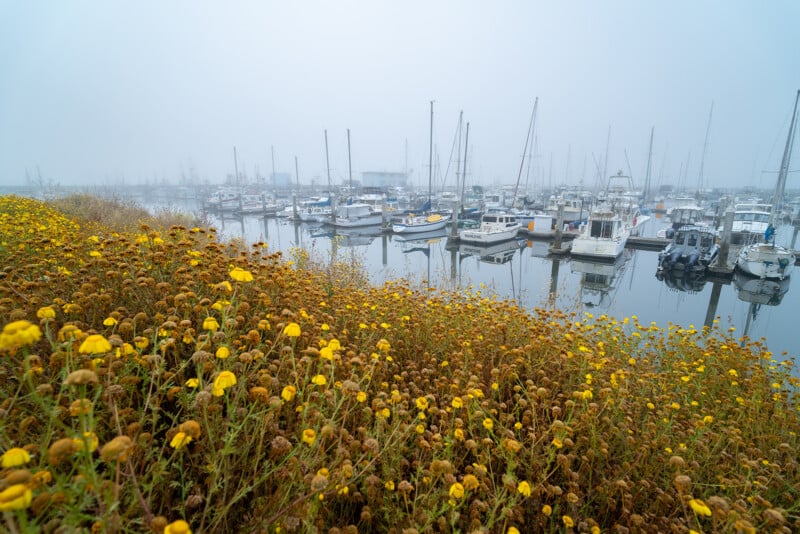 Are There Alternatives?
Finding a full-frame prime lens 15mm to 18mm with autofocus and a sub-f/2.8 aperture didn't seem to exist until this Viltrox 16mm f/1.8. So not only is the Viltrox finding a sweet spot in a sea of lens options, they are selling it for a reasonably low price.
More common prime focal lengths like 14mm and 20mm open up alternatives that maintain a fast aperture like the Sony FE 14mm f/1.8 GM, Sony FE 20mm f/1.8 G, Sigma 20mm f/2 DG DN Contemporary, Tokina FiRIN 20mm f/2 FE AF, but I wouldn't say they are really comparable in one way or another to what the Viltrox is offering.
Should You Buy It?
Yes. If you need something wide, fast, performant, and cheap, the Viltrox AF 16mm f/1.8 FE does not disappoint.