TTArtisan Launches 90mm f/1.25 Lens for E, Z, RF, L, GFX, and X1D
The Chinese lens manufacturer TTArtisan has launched its 90mm f/1.25 lens for six different mirrorless camera mounts. This same lens design was previously launched for the Leica M mount back in May 2021.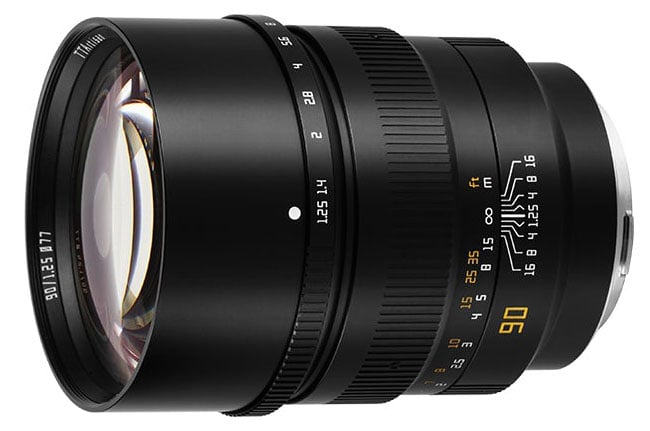 Available in Six Mirrorless Mounts
TTArtisan is bringing the 90mm lens to the Sony E, Nikon Z, Canon RF, Leica/Sigma/Panasonic L lens mounts for full-frame mirrorless cameras as well as the Fuji GFX and Hasselblad X1D mounts for medium format mirrorless cameras.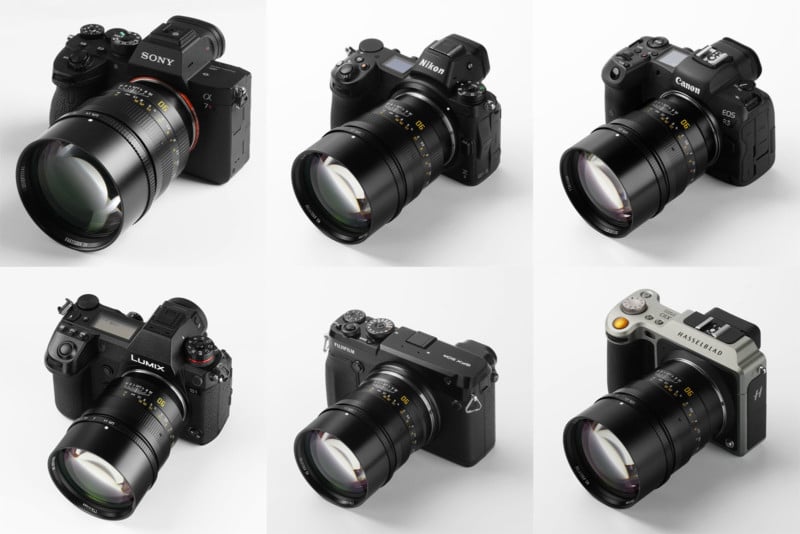 A full list of compatible cameras can be found on the TTArtisan website.
A Leica-Lookalike for Portrait Photography
TTArtisan has said its manual-focus 90mm f/1.25 was designed to look and perform like a Leica lens, with a heavy build and creamy bokeh.
The lens's "high speed and the unique aesthetics of its depth of focus make this telephoto lens the first choice for portrait photographers," the company states. "The angle of view is 27 degrees. It highlights the main body while avoiding the suffocating sense of space compression caused by super telephoto lens."
The lens design features 11 elements in 8 groups, including four sets of achromatic doublet lenses for high image quality.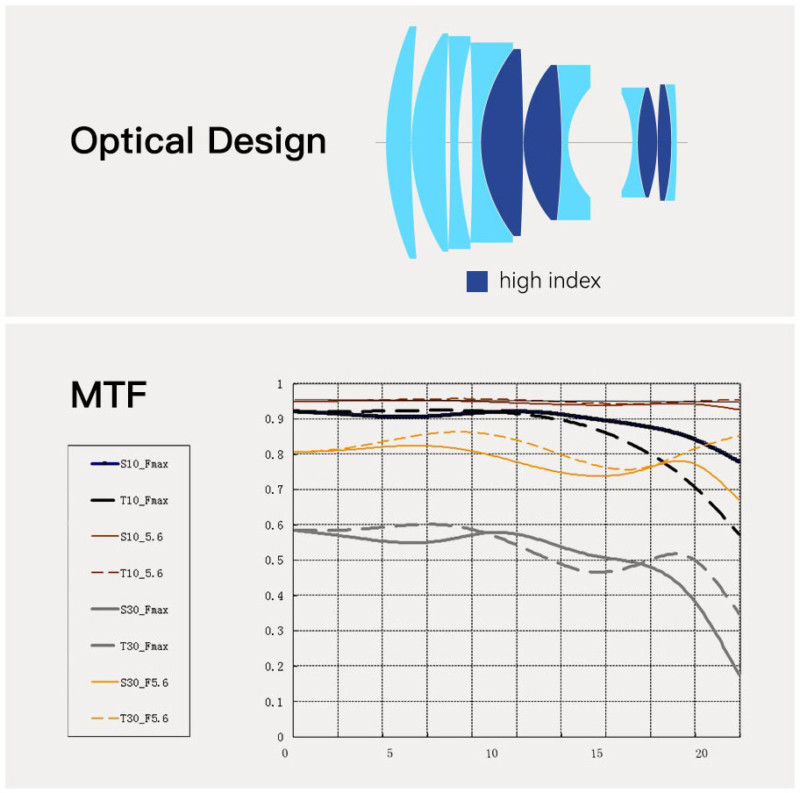 "Dispersion is a common optical phenomenon, especially in fast lenses," TTArtisan says. "Four sets of Achromatic Doublets are used in [the] 90mm f1.25 lens to significantly improves the chromatic aberration and the resolution performance, presenting excellent image quality. The spherical aberration of achromatic doublets is better than singlets."
The hood that comes with the lens can be attached in reverse for compact storage and transportation. TTArtisan also touts the hood as being great for protecting the lens from moisture, debris, and impacts.
Aperture adjustments are made through the clicked ring that TTArtisan says has just the right level of resistance with marks on full stops from f/1.25 to f/16.
Other features and specs of the lens include a minimum focusing distance of 3.3 feet (1m), a minimum aperture of f/16, a 10-bladed aperture, a filter thread size of 77mm, a weight of 36.37-37.21oz (1,031-1,055g).
Sample Photos Shot with the TTArtisan 90mm f/1.25
Here are sample photos shot using the new 90mm lens. A much larger gallery can be found on the TTArtisan website.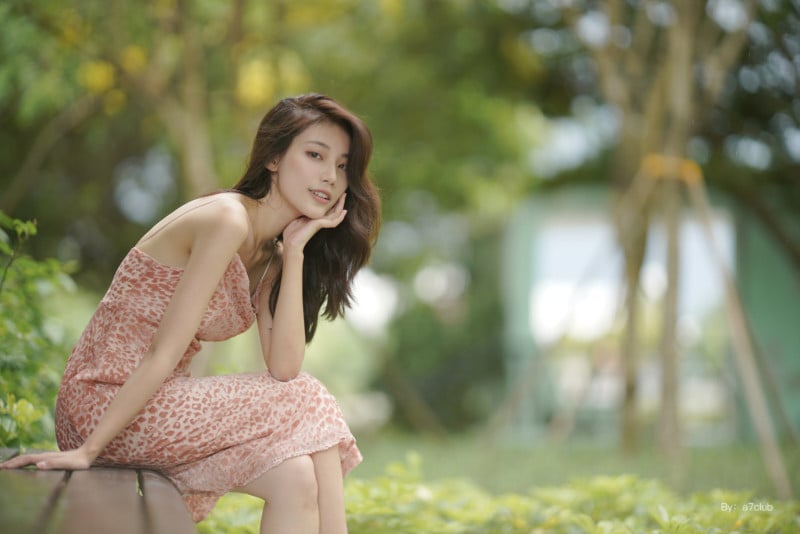 Pricing and Availability
The TTArtisan 90mm f/1.25 lens for mirrorless cameras is available for $479 through the TTArtisan online store, Pergear, and on Amazon.