Matthews Launches Adorably Tiny 5-Inch Tall Pocket C-Stand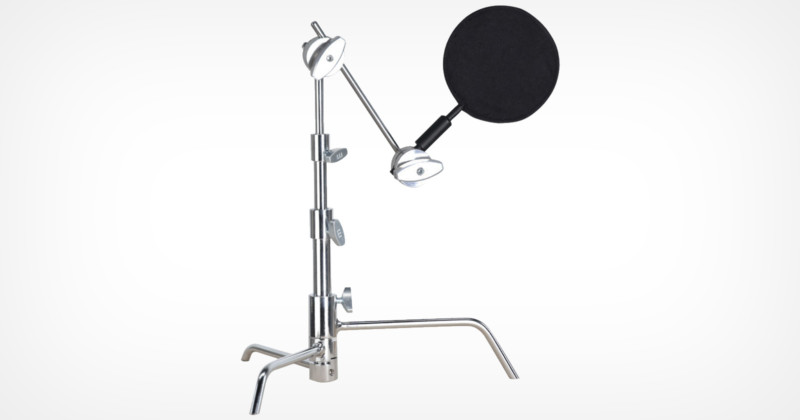 Matthews is one of the most respected names in grip equipment and its clamps and C-stands are very likely its most well-known products. The company has announced a new member of the C-Stand family and the little guy is just five inches tall.
While C-stands as a generic design have become ubiquitous in studious around the world, Matthews actually calls its popular line of heavy-duty stands as C-stands as a brand name (and owns the trademark for it). C-Stands, which stands for Century Stand and named after Century Lighting in New York which invented them, are generally very simple in their design and feature a main shaft, three legs that fold into each other, and a telescoping neck. Matthews actually invented the first folding base C-Stand in 1974 and very little has changed in the design since then.
C-stands can be used for all manner of grip equipment, from holding mounted lights, to cameras, to securing props. Basically, if something needs to stay in place on set, a C-stand is employed to do so.
Matthews proudly says that its C-stands have been a mainstay on sets for over 50 years and while the company has been using basically the same design in that time, it still found a way to iterate on it and has announced a five-inch "pocket" C-stand that it says is perfect for tabletop photography.
The Matthews says its five-inch Pocket C-Stand offers familiar features in a super-compact form, including the same rugged and sturdy steel build with a double telescoping riser, sliding leg, and two fully-functional aluminum grip heads with 3/16 holes found on its full-size series of C-stands.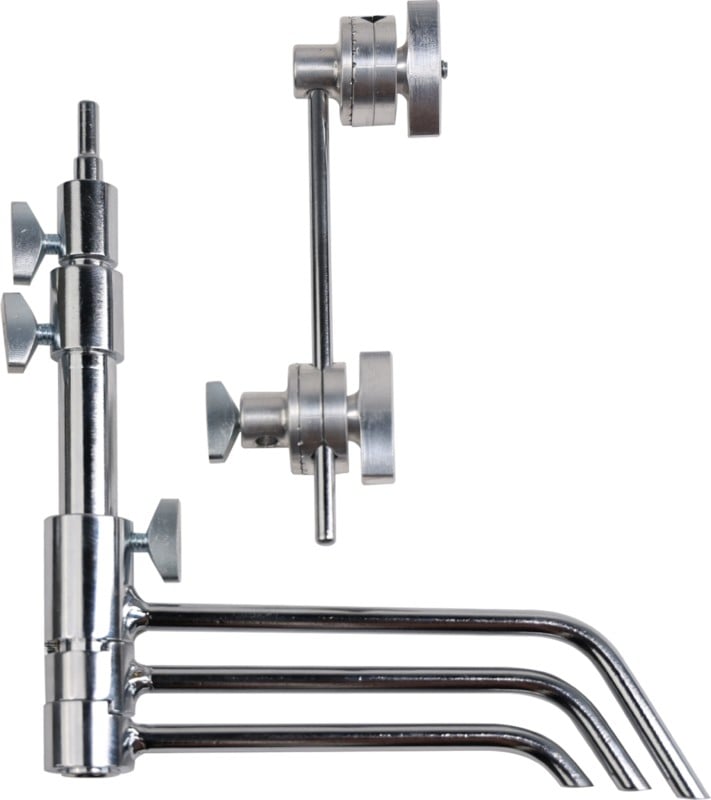 The minuscule C-stand weighs 13 ounces (368.5 grams) and can be raised to a maximum height of 13-inches without the use of the included arm or up to 18-inches with the arm. It has a footprint of 28.59-inches by 7.625-inches, or measures 8.5-inches leg to leg.
The company says the compact C-stand is ideal for supporting standard dot and finger flags a swell as scrims and other mini gear for smaller sets.
The Matthews Five-Inch C-Stand is listed for $149 on the company website, but at the time of publication is listed on sale for $129 through dealers.