Go Behind the Scenes of SNL's Photo Department with Mary Ellen Matthews
When you think of Saturday Night Live, you probably don't think of photography… but you should. The show takes its photography very seriously—it all-but-coined an iconic style of portraiture—and this video takes us behind the scenes of the SNL Photo Department with photographer Mary Ellen Matthews.
Matthews joined the SNL staff over two decades ago, in 1993, studying under and eventually taking over for the great Edie Baskin in 1999.
She's got the show's iconic picture style down pat, and in this behind the scenes video we get to hear about what it's like running the SNL Photo Department, and how Matthews continues to try and push the envelope for picture taking at Saturday Night Live.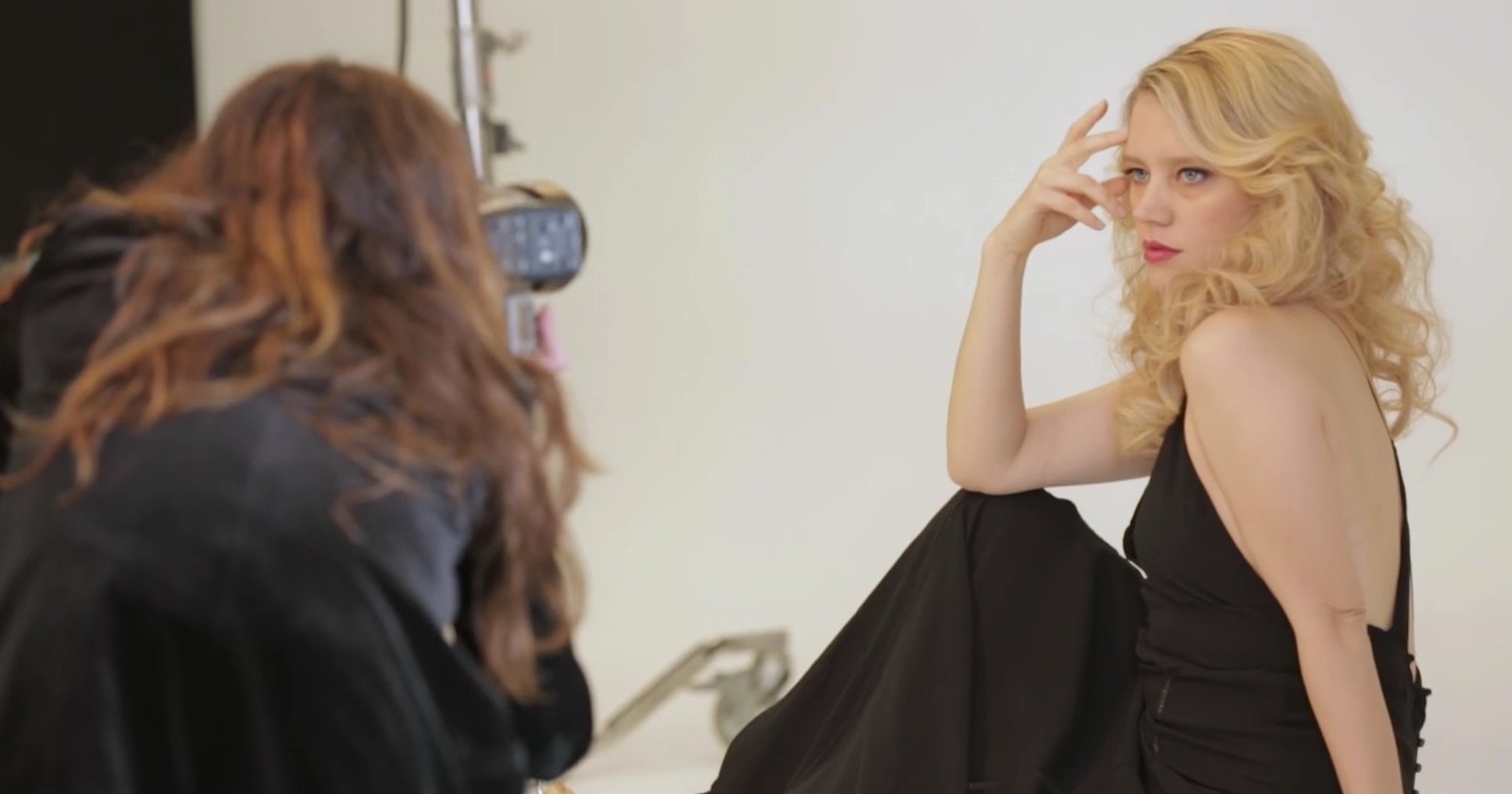 Part of that envelope pushing involves taking SNL's iconic 'bumper' portraits—the colorful, hand-tinted portraits of that week's host that show up before and after commercials—into the 21st century. "A few years ago I started doing animated bumpers," says Matthews. "This year we've added a bit of slow-motion video, which has been great. You know… keep pushing it, trying to keep it fresh."
Conversely, when it came to capturing this year's cast photo, Matthews decided to go backwards in time: she shot the group photo on a large format 8×10 camera using both color and black and white film.
Matthews is responsible for a lot at SNL—from shooting the bumpers, to cast member headshots, the annual cast photo, and behind the scenes photography of the cast in action. It's a photographer's dream job, and this sneak peek behind the scenes might just inspire you to go after yours.