Oppo Find X4 Pro Revealed by New Design Specifications: Report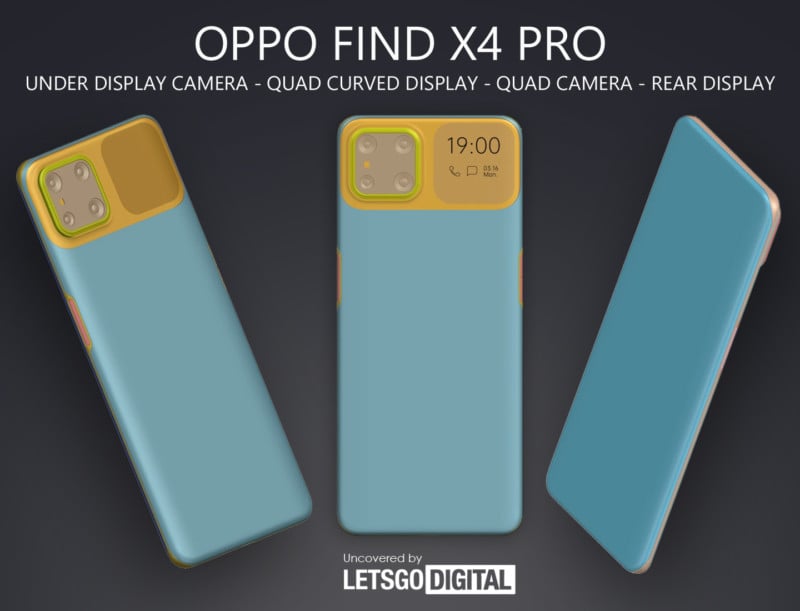 While Oppo recently revealed a lot during its Inno Day event this past week, it didn't provide any details on the expected Find X4 Pro smartphone other than it would come early next year. Luckily, a new design patent shows in detail what is likely to come.
Uncovered by LetsGoDigital, the design patent filed in China and also with the Global Design Database of the World Intellectual Property Office for worldwide protection contains 48 images, 18 of which are shown in color, of a new Oppo smartphone with a full screen, edgeless design.
The smartphone appears to show a selfie camera that is hidden under the display, which is likely an application of the technology it showed off earlier this year. In August, Oppo said that its new under-screen camera solution solves many of the technical and manufacturing-related challenges that have plagued manufacturers attempting for years. Breakthroughs it has made have resolved issues like inconsistent display quality in the area above the under-display camera as well as the poor image quality that is caused by forcing a camera to shoot through a layer of display pixels.
The rear of the device, which is far more interesting to mobile photographers, features a square camera bump next to a small display screen. That display screen likely will be able to show a host of things from notifications to the time, but will also make taking selfies with the more advanced rear camera array possible. Even if Oppo has made its front-facing camera a lot better, the addition of the display on the back means it didn't really have to since photographers will very likely be able to see themselves in that rear display. Nothing was specified as to what to expect from focal lengths and resolution, but the rear bump appears to house four different cameras.
LetsGoDigital says the camera system appears to protrude out quite far from the body, and on that note, Oppo doesn't appear to be using its retractable camera that it has recently teased in this model.
Because this is just a design patent, it's possible that this isn't the coming Find X4 Pro, despite many signs indicating that it very well could be. For starters, it appears to be a natural evolution of the Find X3 Pro smartphone, which played host to an outstanding camera array. The patent was filed in September of 2020 even though it was only just published on December 14, giving the company plenty of time to actually manufacture the smartphone. The only thing that is almost guaranteed is that Oppo will power the device with the new Snapdragon 8 chip. The new MariSilicon X neural processing unit is also likely to make an appearance.
The full design patent information can be read on LetsGoDigital.