A Closer Look at Oppo's Retractable Smartphone Camera
Last week, Oppo teased that it would be releasing a smartphone that featured a retractable, telescoping camera. While the company has not officially announced it yet, it has revealed more information on the coming device.
The company recently hosted its annual Inno Day event where it announced a few new products through the digital experience, including the new MariSilicon X mobile neural processing unit that it claims will dramatically improve image quality in its 2022 devices.
On top of the new processing power, Oppo's retractable smartphone camera appears to be adding hardware advancements into the equation. The company has published a video about it along with six major features that come with it. Typically, retractable lenses on compact cameras usually allow an optic to have variable focal lengths or at least allow a lens with multiple elements to make itself more compact when not in use. That benefit is on full display here, as the company has managed to pack the larger camera system into an 8.26mm phone (a measurement reported by GSMArena) without a particularly large camera bump. When not in use, the lens pulls back to be flush with the thin phone body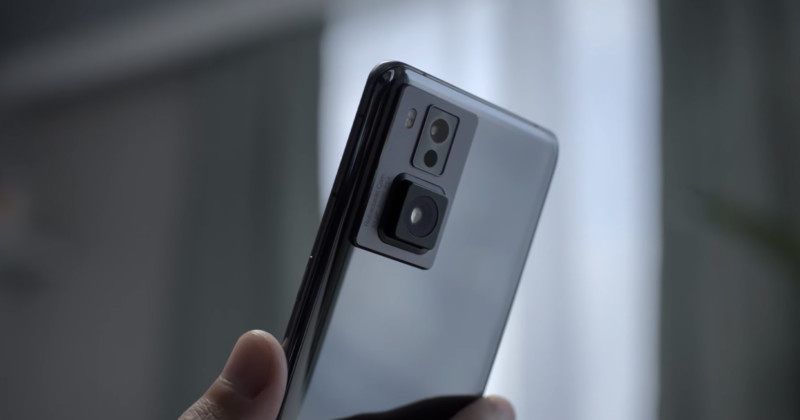 In Oppo's case, the camera will not have a variable focal length but instead will feature a 52mm equivalent lens (which the company classifies as 2x optical zoom) when extended. Behind the lens is a large 1/1.56-inch Sony IMX766 sensor which will likely capture more detail compared to a standard telephoto module. The actual optical system is also touted by the company as providing actual telephoto bokeh.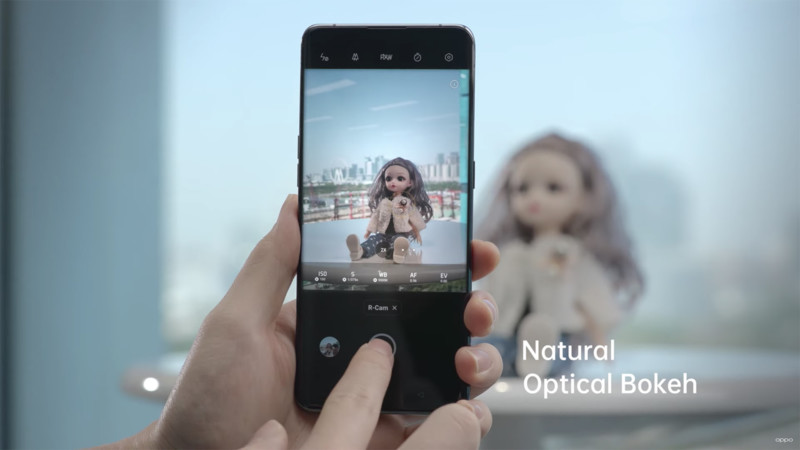 Oppo says the lens system will support optical image stabilization (OIS) as well as autofocus (AF) but does not go into more detail about the focusing performance that can be expected, as the demonstration looks to be pretty strongly focused on the hardware.
One of the more impressive features Oppo demonstrated is the ability for the phone to sense if it has been dropped and automatically retract the lens to prevent damage. The company claims that it is able to fully retract the lens back into the smartphone body in just 0.6 seconds. On top of all of this, the company says it will remain splash and dust resistant but did not go into specific details on how robust that resistance would be.
Oppo is expected to announce a new Find X flagship mobile device that also includes the company's new NPU in the first quarter of 2022, but it did not hint if the retractable smartphone camera would be part of that device or a separate launch. Whatever the case, the design is clearly more than a prototype and it will likely find its way into a consumer device by next year.