Explorer is a New Photo and Video Tripod Company
Explorer is a Australian-based photo and video accessory brand that is newly available in North America. It is debuting 12 products in its tripod range, all of which it says are designed by photographers, for photographers.
Explorer touts itself as a family-owned and operated brand and has been operating as a company for about a year. However, its products have only recently been made available in the United States and its newly released range of accessories includes six new tripods, three ball-heads, a monopod, a clamp, and a mounting arm.
The range is designed to suit cameras and lenses of all sizes and also caters to photographers of all styles — those who shoot in outdoor settings and need a secure but lightweight kit and those who operate in more controlled and precise environments, like for architectural and studio work.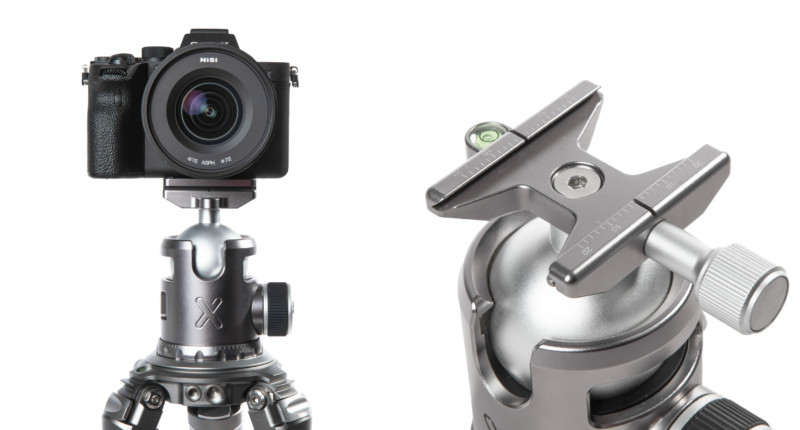 All tripods in the range are built from strong but lightweight 10X carbon fiber and are also designed to withstand the rigors of the life of travel and adventure photographers.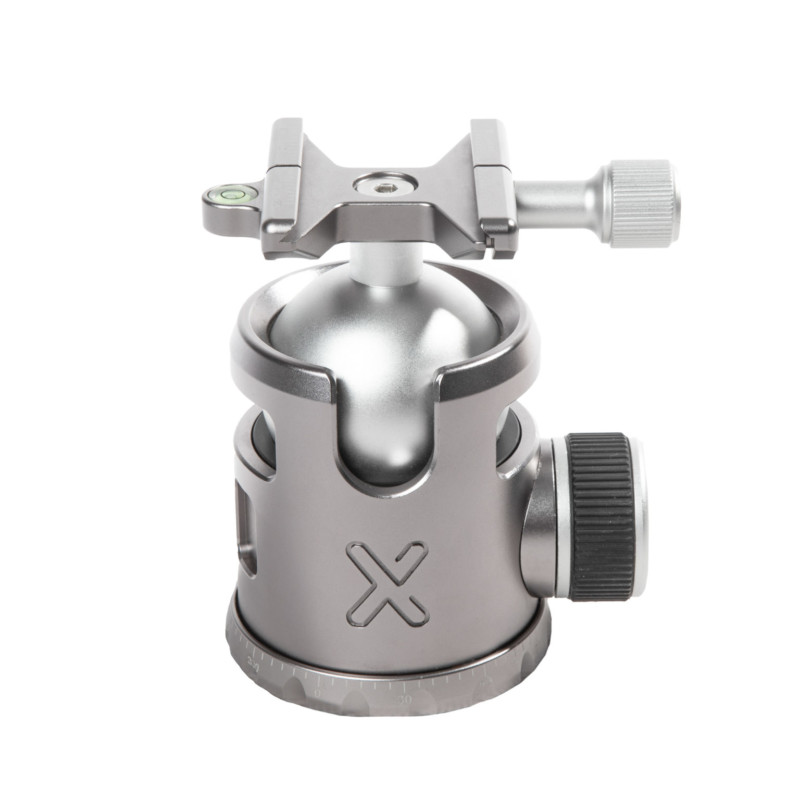 The company's ball-heads have a unique hollowed-out design that the company touts as able to reduce weight without compromising structural integrity. Both ball-heads and tripods are covered by a five-year manufacturer's warranty.
The tripod line has a range of sizes for different use cases. The smallest of the six tripods in the range is the GX-PROK Gravity Explorer PRO table-top tripod, which the company says is suitable for vlogging, mobile devices, and low-angle photography.
For travel and adventure photographers, the range has a choice of three options — The TX-VK Voyager travel tripod, which weighs 1.2kg (2.7 pounds) and supports up to 14kg (31 pounds) load capacity, the Explorer EX-EXP Expedition model which weighs 1.25kg (2.8 pounds) and supports up to 16kg (35.3 pounds) load capacity, or the heavier Explorer EX-EXPPRO which comes in at 1.9kg (4.2 pounds) but supports up to 20kg (44.1 pounds capacity.
For shooters who need a professional heavy-duty tripod, the company has released the Explorer EX-EXPPRO and EX-ACPROKIT. The former comes with a flat base that is removable and interchangeable with the EX-ACPROCC center column, available separately. EX-ACPROKIT, on the other hand, includes the ball-head as a complete kit.
The EX-EXPMONO monopod is also made out of carbon fiber and with up to seven kilograms (15.4 pounds) of load support that the company says is suitable for stabilizing cameras even with telephoto lenses.
The SX-MA Sidekick Magic arm and SX-MC Sidekick Magic clamp both help photographers and videographers with mounting accessories, monitors, lights, and other devices, to keep them sturdy and secure during the shoot.
The new Explorer tripod collection ranges from $150 for the table-top tripod to $700 for the heavy-duty tripod and ball-head kit. All products are available on the company's website and on Adorama.