The Winning Photos from the Hasselblad Masters 2021 Competition
Hasselblad has announced the winners of the 2021 Masters photography competition across 12 categories. The winning photographers gain the title of "Hasselblad Master" and receive a medium format mirrorless Hasselblad camera.
The Hasselblad Masters competition is regarded as one of the world's most prestigious professional photography competitions, and winners are selected through a combination of a public vote and a professional Hasselblad Masters Jury comprised of internationally renowned photographers and imaging experts. A full list of Jury members can be viewed on Hasselblad's website.
Hasselblad says that this year's competition was larger than previous years and expanded to 12 categories to include Heritage, which commemorated Hasselblad's 80-year anniversary. The 2021 competition received a record-breaking number of over 63,000 submitted images, double the amount of uploaded images compared to 2018. Entrants do not need to have taken the photos with a Hasselblad camera.
In addition to the title of Hasselblad Master and a new medium format camera, winners will shoot for a collaborative project that is then published on all Hasselblad channels and in a high-quality commemorative Hasselblad Masters book, which will also contain a special feature on each of the 12 winners along with a selection of their images.
"It was incredible to see the number of professional photographers, Hasselblad and non-Hasselblad users, that participated in the 2021 competition. Not only was this year's competition extra special due to the celebration of our anniversary, there were more than 89,000 votes overall!" said Hans Cornet, Hasselblad Client Relationship Manager. "With the abundance of creative participants and unique submissions, this gave all the judges involved a difficult task in determining the Hasselblad Masters 2021 winners."
Below are all the winning photos: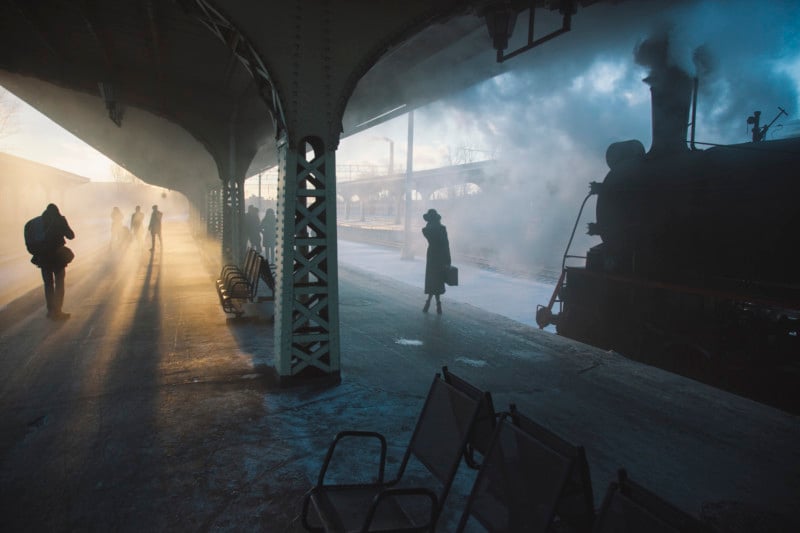 The full gamut of 2021 finalists can be viewed on Hasselblad's website as well as all of the official rules and a full timeline of the competition from its acceptance of entrants through voting.
---
Image credits: All photos individually credited and provided courtesy of Hasselblad Masters 2021.