1957 Leica MP Camera Sells for a Staggering $1.34 Million at Auction
The 39th Leitz Photographica Auction recently concluded and a rare 1957 Leica MP Black Paint edition camera went for the highest value by far, commanding a final price of 1,200,000 Euros (about $1,344,366).
The Leica MP is one of only 412 ever produced, making it one of the rarest Leica models of all time. The Leitz Photographic auction says that this version was acquired mainly by professional photographers and that many of the most famous Magnum photographers of the time used Leica MP cameras.
"Today it is among the most sought-after Leicas of all," the auction writes. "The idea which led to the production of the MP model came from several well-known American press photographers, who wanted to make use of the advantages of the Leicavit (available at that time for IIIf only) on their Leica M cameras as well. It was mainly the suggestion of Alfred Eisenstaedt and David Douglas Duncan which aroused the interest of Dr. Ludwig Leitz, who was the director of the development and construction department in 1955."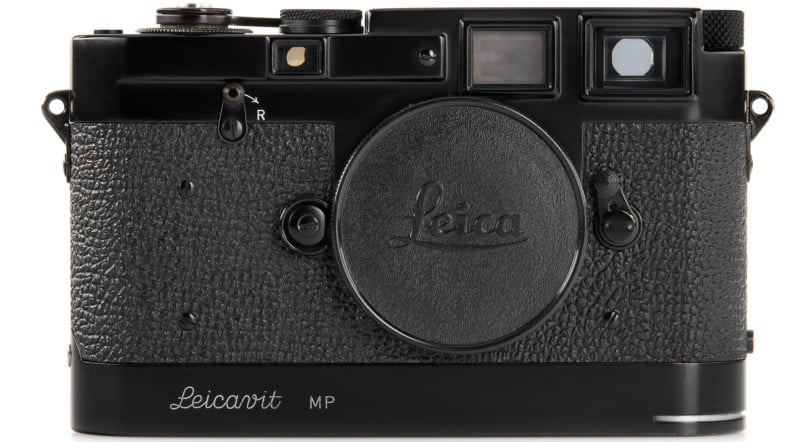 The specific Leica MP that was offered at auction this past week was listed as in "beautiful" condition, with only a few minimal signs of use. Leitz Photographica specifically notes that it is one of the best examples of this particular camera model its experts had ever seen and was originally delivered for sale to Leitz London on July 24, 1957.
"The Leica MP is one of the most important Leica cameras made and probably the one that started the trend of black paint M cameras being used by professionals and loved by collectors nowadays," Leitz Photographica says.

The Leitz MP was estimated to be valued at between 300,000 and 3500,000 Euros (about $336,091 and $392,106) before the auction, started bidding at 150,000 Euros (about $168,045), but after what must have been a serious and spirited bidding session, the final hammer price saw the value balloon to an enormous 1,200,000 Euros (about $1,344,366).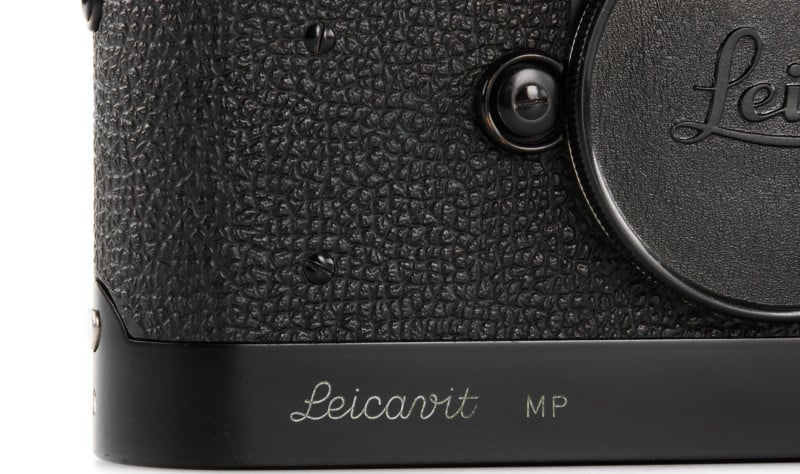 This final value greatly eclipses the other highest selling items, including a Contax Rifle camera that sold for 120,000 Euros (about $134,436), a Prototype Summarit lens that sold for 264,000 Euros (about $295,760), and a Leica M3 that sold for 264,000 Euros (about $295,760).
The top seven items from the auction are listed on the Leitz Photographica Auction's website and a full list of all items and their final sale values can be found in a detailed PDF document.