Lomography Brings Back Color Shifting Lomochrome Turquoise Film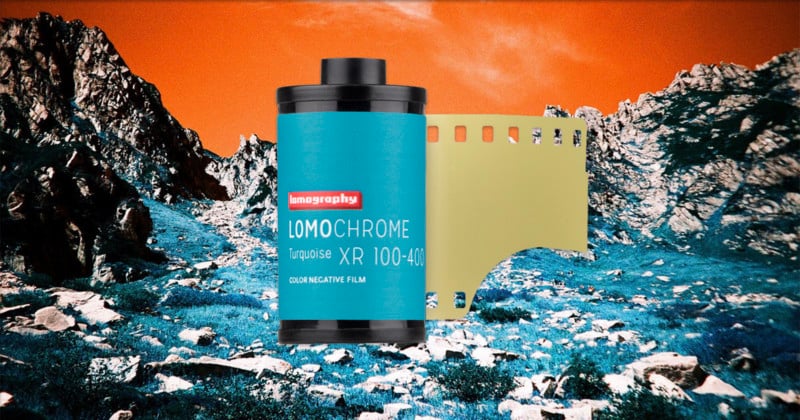 Back by popular demand, Lomography has announced the 2021 iteration of its Lomochrome Turquoise XR 100-400 color negative film. This particular stock adds strong blue, cyan, and cobalt colors to images that "fade into golden gradients."
Lomography was founded in Vienna in 1992 as the Lomographic Society International and is a globally active organization that is dedicated to analog, experimental, and creative photography. The company regularly produces unusual or innovative film photography products that range from films, cameras, instant products, lenses, and accessories. Some of the products Lomography brings to market are extremely niche, such as an instant back for 8×10 cameras. The new blue-tint film is yet another example and might be considered fringe even by Lomography's standards.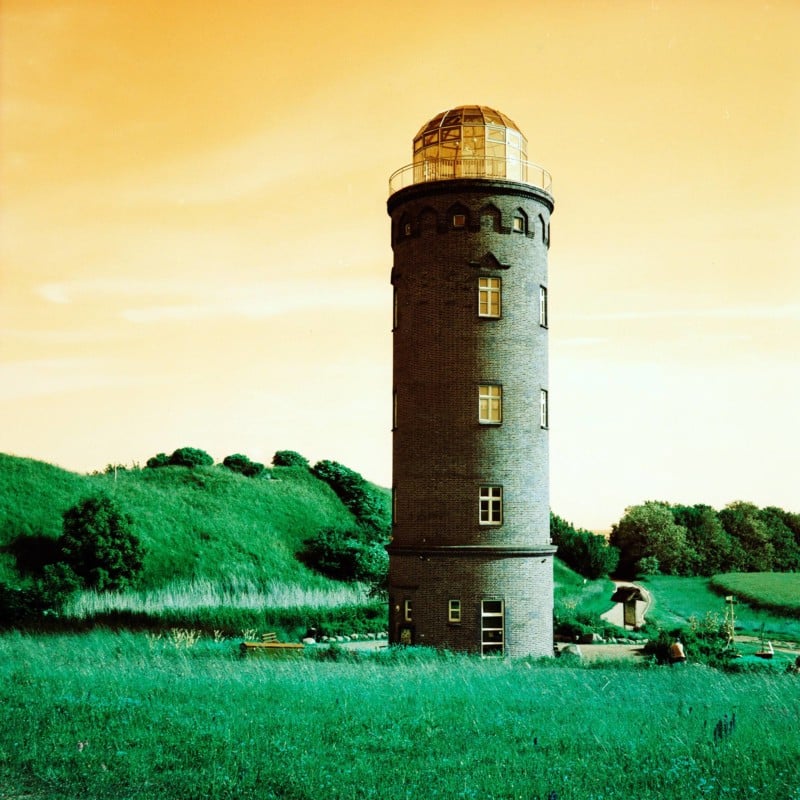 The Lomochrome Turquoise XR 100-400 color negative film is a new 2021 formula that is only available in limited quantities. The company says that the film is considered "much sought after" due to its "intriguing" emulsion that makes everyday colors transform into shades of blue and emerald that transition into golden, orange, and yellow gradients. Lomography says that the film is designed to bring a look that normally could only be achieved using filters.
The long-lost and much-loved LomoChrome family member is back! We have received countless requests from our Community to revive this Turquoise treasure so, without further ado, meet the brand-new LomoChrome Turquoise 2021 formula! The craziest member of the color-shifting family, this turquoise treasure will take you on a trip to the magical forest of mushroom houses where everything is blue or aqua, maybe cobalt, emerald or cyan. You might even get a glimpse of gold.
Lomography says that warm colors become blue, blue becomes golden, and greens become emerald. Those colors will shift depending on different ISO settings, but Lomography wasn't specific on how that would happen, instead asks photographers to enjoy the experimentation process. The company says that in addition to the colors, the film also is capable of delivering superb sharpness and fine grain.
The revived film stock is available in 35mm, 120, and 110 formats, has an ISO of 100 to 400, and can be developed using the normal C-41 process.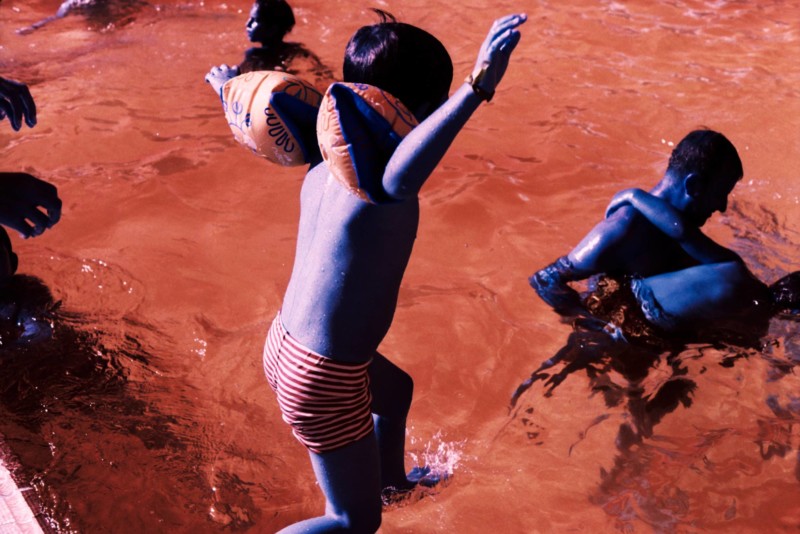 Lomography is currently accepting pre-orders for the film — which starts at around $11 for one roll and is available in packs — and expects to ship deliveries in June of 2022.