These Winter and Cybersecurity Themed Stock Photos are Very Canadian
The Canadian Internet Authority (CIRA), which manages all .CA domains on behalf of all Canadians, has followed up the success of its first set of extremely Canadian stock photos with a winter and cybersecurity themed "Series 2" set launched today.
CIRA has described the purpose of the images as a way for anyone to add "a little Canada" to their website. While the agency says that original, custom images are always preferred, it admits that it believes that stock photography, while weird, is sometimes necessary.
"We understand that sometimes you just need a picture of someone staring at an iPad (or a moose skateboarding)," the agency writes.
To that end, the Canadian Stock Photo library is full of what the CIRA describes as maple syrup-infused photography that is free to use and share. All that the organization requires is that when the photos are used, the CIRA/.CA is credited. The full breakdown of the terms of use can be read on the CIRA website.
For example, CIRA recently shared a photo of hands on a keyboard:
But made sure to also include the "lumberjack" version: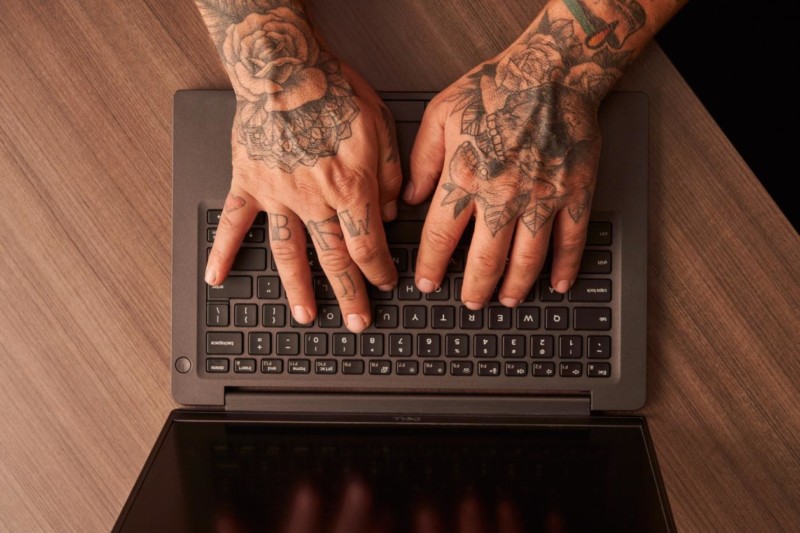 As mentioned, the CIRA released an initial series of extremely Canadian stock photos last year but has expanded the gallery to include specifically winter-themed photos as well as cybersecurity and IT security based on feedback from its community. Below are some of the other results of its efforts: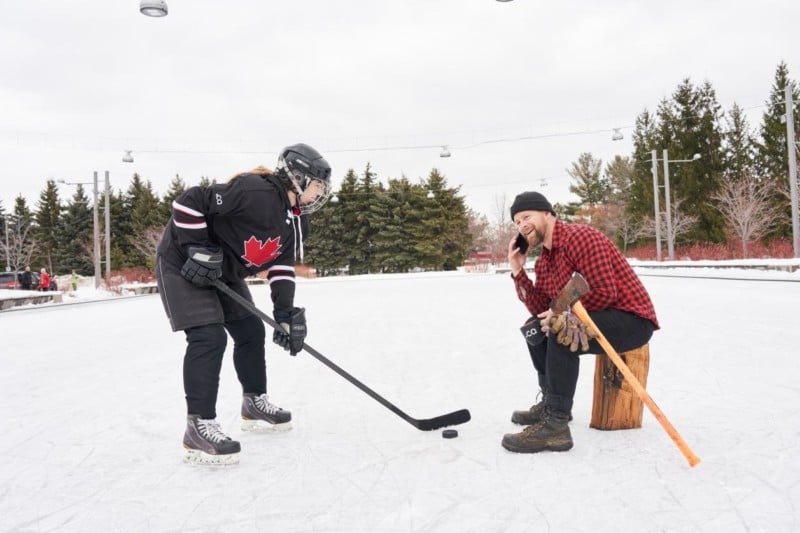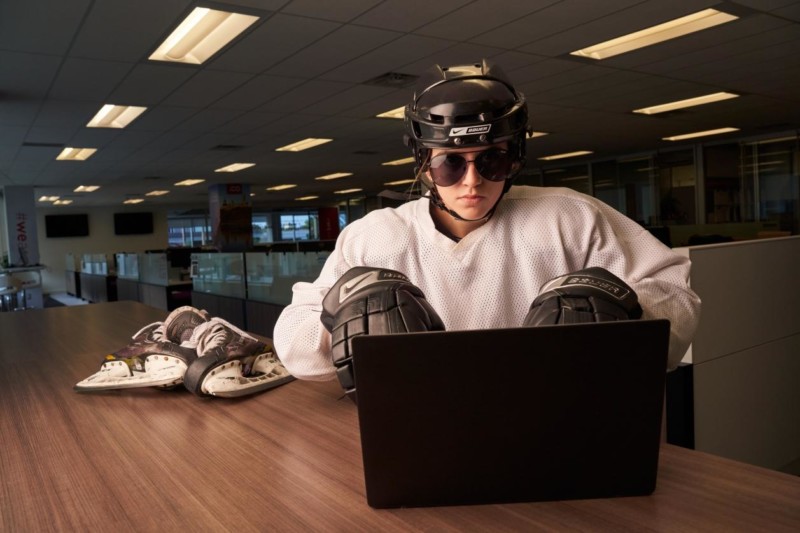 While the visuals are comedic, CIRA's captions are even funnier and filled with Canadian-themed puns making each photo worth an individual look. That last image, for example, is accompanied by the following:
Cassie saw something in the logs. Hackers had been trying to break their defenses. Time for a power play!
When PetaPixel originally reported on the library of stock photos, CIRA only had 73 total images available to download. Since then, the group has been hard at work and that number has jumped to 126 with the addition of Series 2. The photos can be perused all at once or via one of many different tags that specify certain search criteria such as "axe," "bartender," or "maple syrup."
If you want to take advantage of this free resource or just get a few laughs, head over to the CIRA gallery.