The Photographer Who Shoots F1 with a 1913 Graflex 4×5 View Camera
There are many photographers covering the hugely popular world of Formula One racing, but none of them shoot it quite like Joshua Paul of Lollipop Magazine. Instead of using the latest and greatest digital cameras — or even a modern camera, for that matter — Paul chooses to use a Graflex 4×5 view camera from 1913.

Paul began doing professional photography back in 1997 after graduating from an art college in Pasadena, California. After shooting for magazines as a travel and adventure photographer, and after shooting other projects with his 100-year-old Graflex camera, Paul got his first taste of shooting F1 racing at the 2013 Spanish Grand Prix. He's on his 5th season of F1 now, and has since launched his New York-based magazine, Lollipop, to document race weekends.
If you visit a race that Paul's covering, you'll find that he stands out among all the other photographers…
Paul says he was inspired to cover F1 with his ancient camera after seeing 1969 magazine with photos of the Indy 500 that year. The photographer had intentionally captured the race blurry and out of focus.
"Most F1 images are shot for news or big stock agencies," Paul tells GP Traveler magazine in their March 2017 issue. "There are only a few people taking beautifully expressive and timeless images in Formula 1, mostly because there is no lucrative market for it."
"My approach is to make images so beautiful they defy subject matter."
While digital photographers can now shoot well over 12 frames per second with the latest cameras — the new Sony a9 can do 20fps — Paul is limited to shooting a total of 20 of his photos per session with his Graflex. Thus, instead of holding his finger down on a shutter button, Paul spends most of his time looking for a photo, thinking about the shot, and composing the scene.
Here's a selection of photos Paul has captured at Formula 1 races: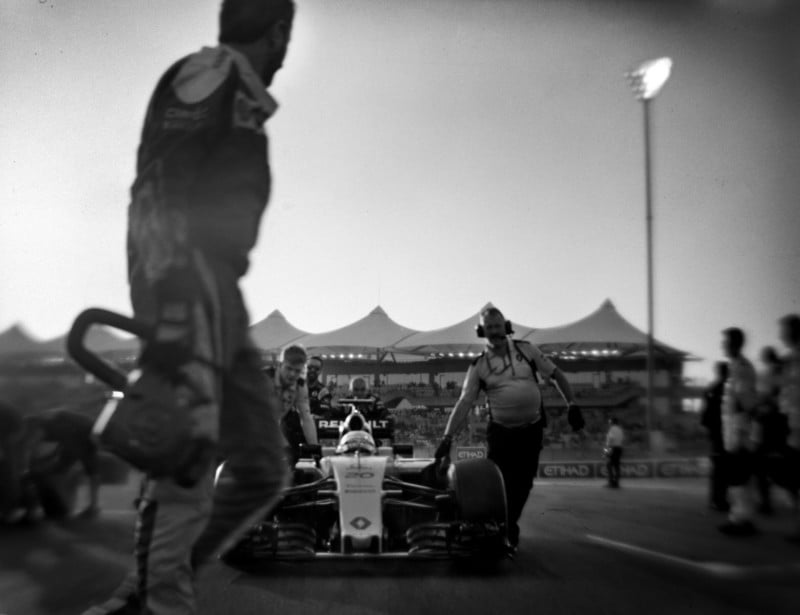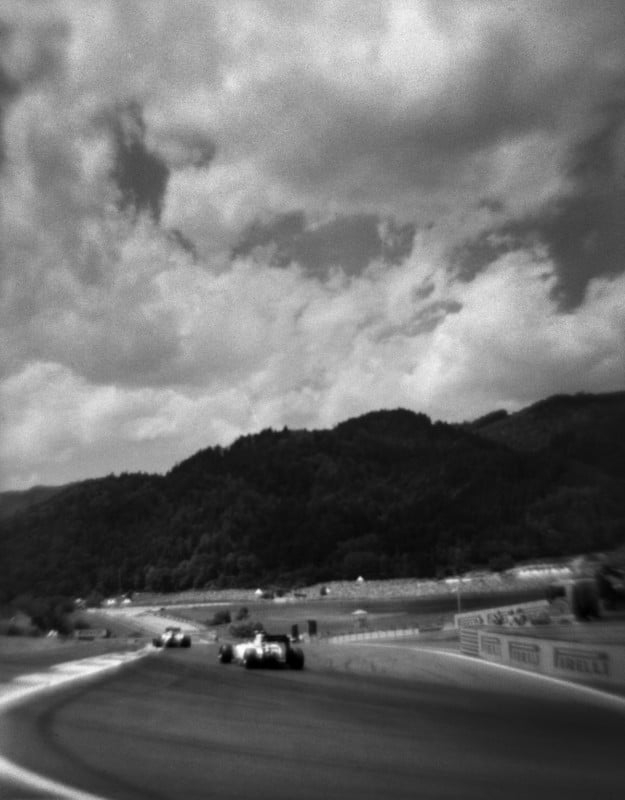 You can find more of Paul's work on the Lollipop magazine website and Instagram. The printed magazine is available through the website and is 220-pages with a price tag of $24.