LowePro Launches New PhotoSport Pro Line of Adventure Backpacks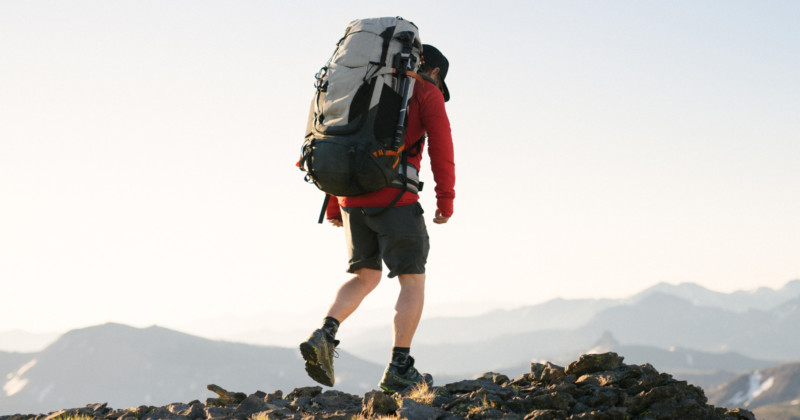 Lowepro has announced the PhotoSport Pro series range of multi-day hiking camera backpacks designed for the adventurous shooter. The company promises the bags will efficiently carry the necessities of a multi-day photo expedition.
LowePro says that the PhotoSport Pro line consists of backpacks that are designed to carry both camera equipment and hiking essentials that would be required for trips that take several days. The PhotoSport Pro backpacks come with what LowePro describes as a durable all-weather design that is built for the most extreme outdoor photography adventures. The backpacks are touted as offering a lot of carrying capacity without compromising comfort, modularity, or the padding necessary to keep gear safe.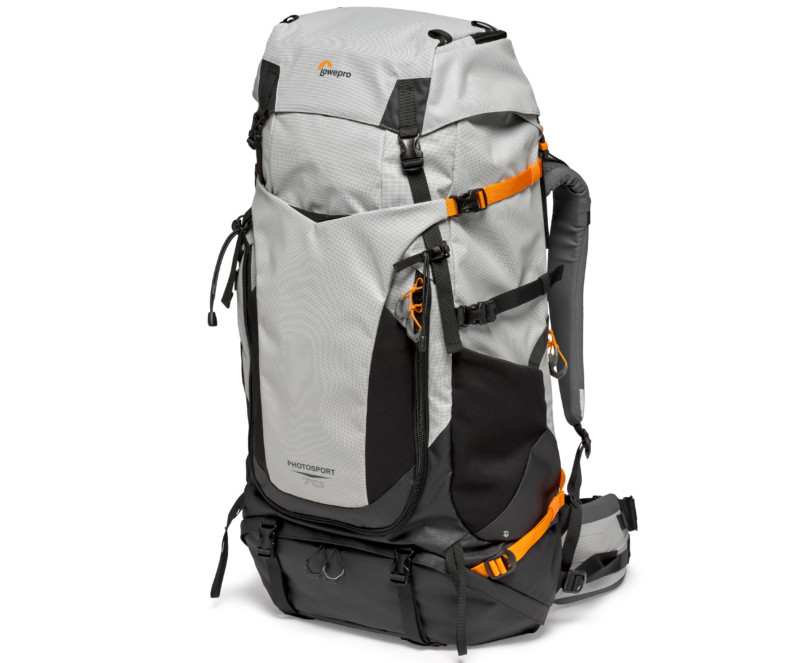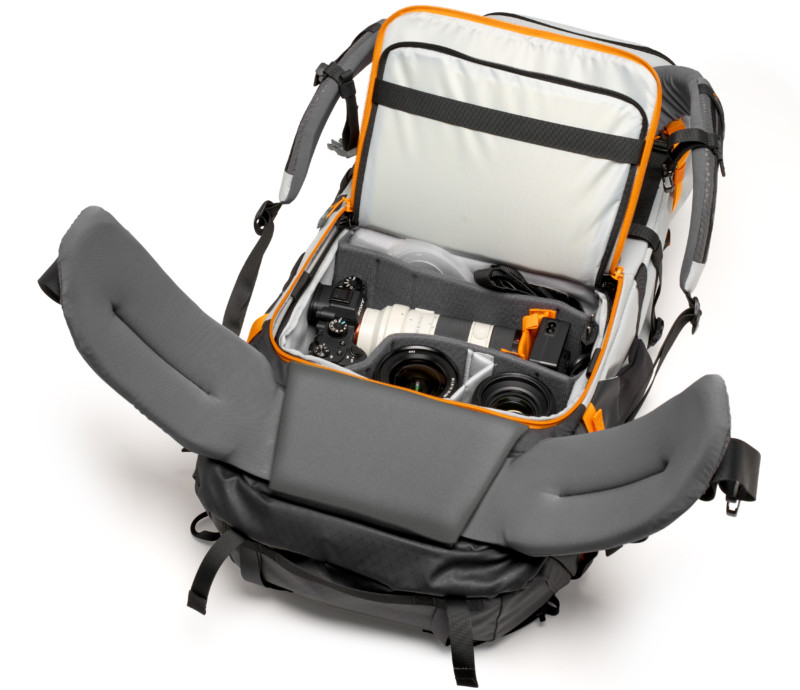 The backpack comes in two sizes — 55 and 70 liter — and each bag comes with a removable camera compartment that is modular and accessible from both a front and back access door. That compartment is designed to hold a full-frame mirrorless or DSLR camera with a vertical grip attached to a 70-200mm f/2.8 lens. This metric has been used by LowePro for years as a necessary factor when designing the interior of its backpacks. In addition to that camera and lens, the bags can also hold two additional lenses or a camera drone and set of accessories.
In addition to the camera space, the PhotoSport Pro backpack is also designed to carry hiking and camping essentials like a sleeping bag, tent, meal camp, jacket, and trekking poles — what Lowepro describes as enough for the needs of a multiple-day journey.
The PhotoSport Pro line uses Lowepro's fully adjustable system for weight distribution and breathability that it says will provide optimal comfort even with heavy loads on long journies. With its adjustable torso length, shoulder pad angle, chest straps, and waist straps, the backpack is designed to ensure s comfortable fit for outdoor photographers and hikers of any body type.
On that note, LowePro has included two sizes of shoulder straps with each variant of the bag. "S-M" straps are designed to fit smaller torsos better and are described as having slightly more curve and a shorter length. "M-L" straps are designed to fit larger torsos better and the straps are longer and less curved.
The LowePro PhotoSport Backpack is priced at $470 for the 55L version and $500 for the 70-liter version and is available starting today.