Microsoft Unveils the Creator-Focused Surface Studio Laptop
Microsoft has announced the new Surface Studio Laptop that has a new hinge design that transforms it from a standard laptop into a creator's canvas that invites the use of a pen for drawing and photo editing.
The Microsoft Surface Studio Laptop is powered by the NVIDIA GeForce RTX 3050 Ti laptop GPU and one of two quad-core 11th Gen Intel Core processors (i5 or i7). It ships with either 16 or 32 GB of LPDDR4x RAM.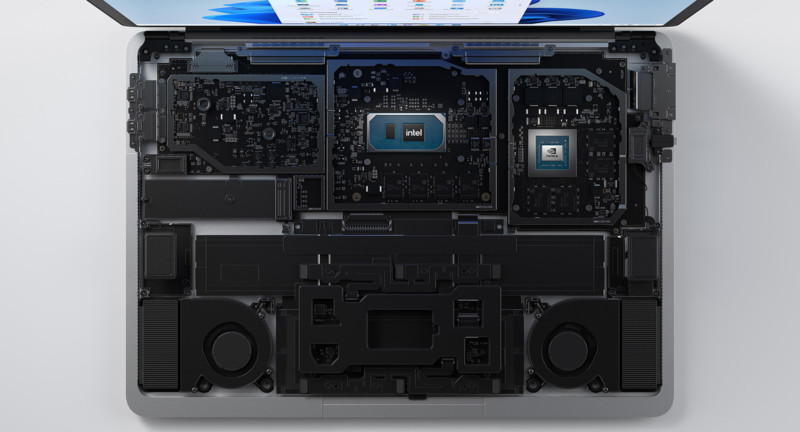 The laptop is designed to adjust to different physical configurations to allow for better use in different scenarios. It can sit like a traditional laptop, but can also use a new hinge to bring the screen closer to the user and cover the keyboard, but also lay completely flat to allow for a more comfortable position to use a pen. Speaking of a pen, it makes use of the new Surface Slim Pen 2 which can slide under the lip at the front of the computer to stow and charge. The laptop also makes use of touch gestures and voice typing.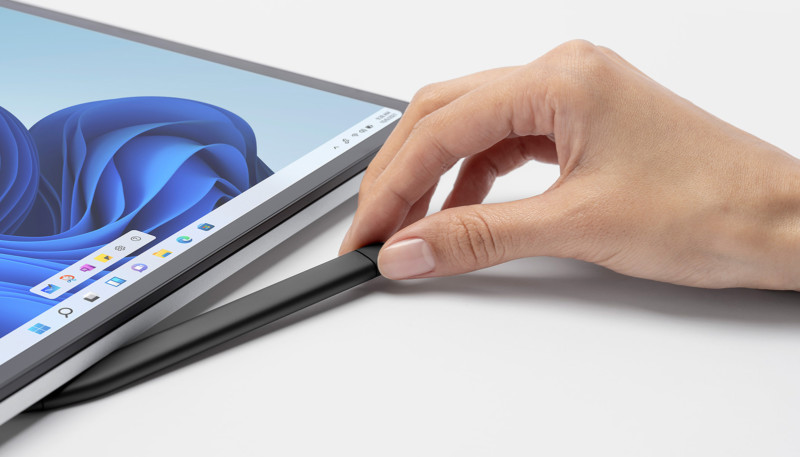 Other than the hinge, Microsoft's design is different than most other laptops on the market. The Surface Studio Laptop is pretty thick and the cooling system that is visible below the keyboard and trackpad is inset from the rest of the body of the computer which allows for that aforementioned lip that the Slim Pen attaches to. The laptop isn't particularly thin as a result: it measures 12.7 x 9.0 x 0.7 inches and weighs up to 1820.2 grams (about four pounds).
Revisiting the hinged screen, it's a 14.4-inch 2400 x 1600 "PixelSense Flow" display that refreshes up to 120Hz. Microsoft says it has a contrast ratio of 1,500:1, supports Dolby Vision content, and has 10-point multi-touch support. Specifics on what to expect as far as color accuracy were not provided, though Microsoft touts it as having "true-to-life color."
The Surface Studio Laptop features 2 USB 4.0 ports with support for Thunderbolt 4, a 3.5mm headphone jack, and a single Surface Connect port. It does not appear to have an SD card port or any camera media card support for that matter. It does have a removable SSD that comes in 256GB, 512GB, 1TB, and 2TB capacity options.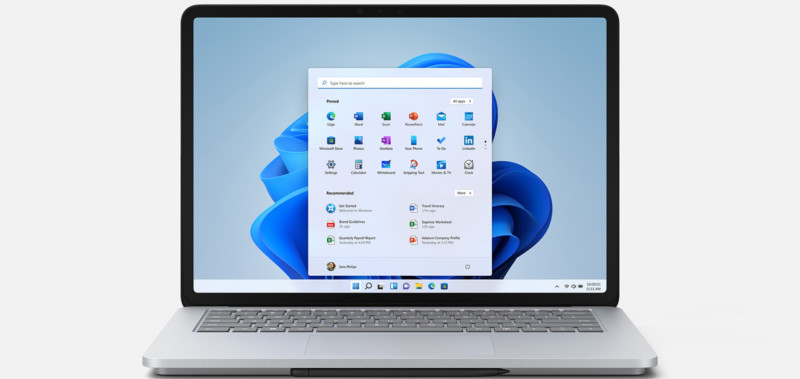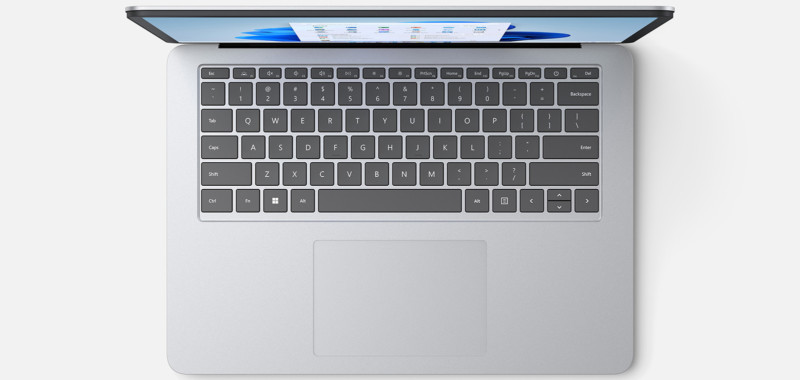 The Microsoft Surface Studio Laptop is available for pre-order now starting at $1,600 for the Intel i5, 16GB of RAM, and 256GB of SSD storage configuration and ranges up to $3,100 for the Intel i7, 32GB of RAM, and 2TB of SSD storage. It will start shipping on October 4.