100ASA Photo-Sharing App Wants to Be a Real Instagram Alternative
100ASA, an online community with over 10,000 photographers globally, has launched an app that it says is designed to be a direct competitor to Instagram.
This year marked a big shift for Instagram and its users after the social media giant announced it no longer intends to focus on photo-sharing and instead wants to move towards entertainment, videos, and shopping as part of its parent company Facebook's goal of becoming a metaverse company.
Some photographers have seen Instagram's choices as a signal to find alternatives. Apps like Glass, which released its beta in August, have shown there are different ways to go about social media interaction for photographers that don't necessarily mean competing directly against Instagram.
But unlike Glass, 100ASA has made challenging and replacing Instagram a clear mission goal.
100ASA aims to fill that missing gap in the photography industry, according to a report from Martech Series. The goal of the platform is to equip both beginner and professional photographers with tools to showcase their work online with the addition of feedback, community-based curation, and opportunities to be featured.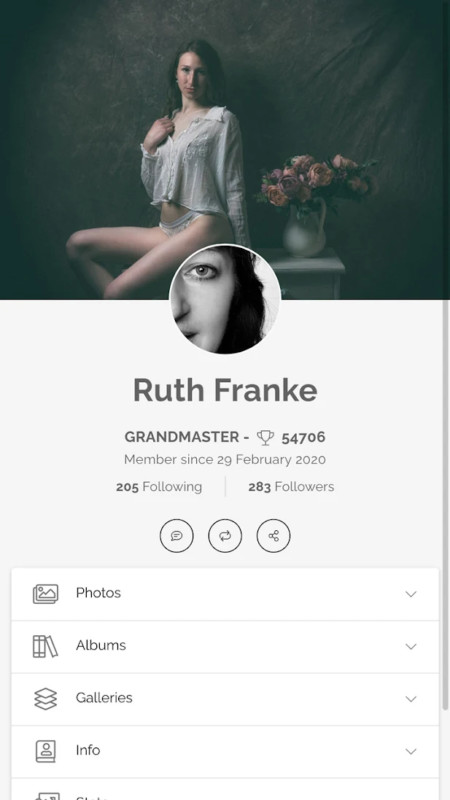 Massimiliano Peluso, founder and Enterprise Solution Architect of 100ASA, explains that the company "is going to compete with Instagram because this social media platform has lost its identity." 100ASA aims to provide both the community for those who are passionate about photography — and want to escape advertisement, reels, videos, and other distracting features — and also a more meticulous publication process.
"Many of our members mentioned having joined for being tired of platforms that prefer mass over quality. On 100ASA, only the best images are included in our galleries," says Peluso.
This concept is put into practice through a curation process where the photography community participates by voting, liking, and commenting. The curator team consists of what the company describes as passionate community members with different skill sets, backgrounds, and a variety of experience levels which furthers the goal of giving everyone a shot at having their best work curated and featured.
Registered users use tokens to participate in activities on the platform. For example, it costs 20 tokens to upload a photo for curation, while tokens can be earned through curating and commenting. Users can also upload their photos into albums to showcase their portfolio, sell prints, or use the galleries to collect favorite images taken by other users.
Speaking of print sales, 100ASA doesn't intend to keep its services entirely online. The company offers pop-up exhibitions that give users a chance to sell their photos to a new audience and pays different commissions for sales depending on membership tier.
According to 100ASA, the company also uses a unique AI-based algorithm to calculate the popularity of photos, instead of relying on a linear approach.
The overall goal of the platform is to encourage an active photography community that is interested in learning and inspiring others. Before starting 100ASA, the company's founders tried to find something similar on the market but were met with what felt like closed-off communities that only provided cold, disinterested welcomes to new members. Other communities were plagued with fake profiles or poor to nonexistent curation processes.
There are three tiers of membership available with 100ASA: free, a $50 annual Pro level, and Pro Plus, which ups the cost to $80 a year. The benefit of the paid tiers gives users access to analytics that show how many people have seen a photo and when along with viewers' locations and most-visited days. Paid users also get access to more Albums, pop-up galleries, priority listing, and higher print sale commissions. A full breakdown of what each tier offers can be found on 100ASA's website.
The app is currently only available for Android phones on the Google Play Store, but the company says that an iOS release is coming soon.