Majority Share of the Olympics Press Cameras Were Canon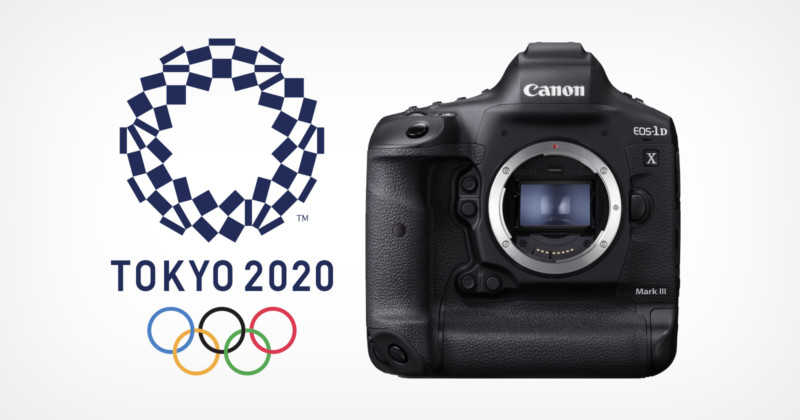 Canon claims that a majority share of press cameras at the Olympics were its mirrorless and DSLRs, claiming its 1DX Mark III, R5, and R6 were "widely used."
While Canon, Nikon, and Sony as companies were all present at the Tokyo Olympics in support of photographers, the company has said that it achieved the top share with approximately 55% of cameras used by professional press photographers at the event were Canon. Additionally, the company says it was able to test units of the in-development EOS R3 extensively during the event, which was used by a limited number of professional photographers who gave the upcoming model "high praise."
"I am honored to be given the opportunity to test EOS R3 at the world's largest sporting event," photographer Patrick Smith of Getty Images said. "Thanks to the camera's incredibly fast AF and light weight, I had a much easier time holding and operating the camera for long periods of time. The 30 frames-per-second high-speed continuous shooting also proved excellent. I believe this camera will show us what next-generation performance is like."
Canon's announcement of a majority use of its systems comes in spite of major press organizations signing on to exclusively use Sony equipment. In July of 2020, The Associated Press announced that its photographers would exclusively use Sony cameras, calling it "the biggest camera deployment in the history of the AP."
On August 19, one day before Canon announced its majority share at the Olympics, the largest press agency in the United Kingdom and Ireland announced that it would be switching over to exclusively Sony equipment as well. PA Media Group, formerly known as the Press Association, provides images from key events throughout the year to the biggest news stories and official events and engagements in Britain.
"With developments in the quality of still and video technology and specifically the introduction of Sony's full frame silent shutter mode and remote capture it has meant that journalists and photographers have been able to adapt and shoot in situations not possible before – for example silently during broadcast – a key requirement for official engagements, where most recently the Sony Alpha 9 II has been used," the PA Media Group writes in a statement provided to PetaPixel.
Canon claiming more than half of all press cameras used at a global event as popular as the Olympics is notable. It remains to be seen if Sony's continued exclusivity deals with media organizations will eventually cut deep enough into the press pool will cut into that huge market share.