Moment Launches New Protective CineClear UV Filters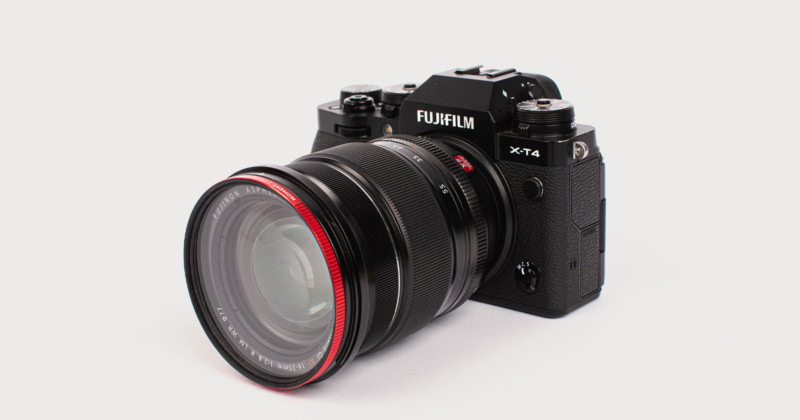 Moment has launched a new line of CineClear UV Filters that promise to protect agains sun, dust, scratches, and spills without sacrificing image quality.
Moment is more widely known for its smartphone camera lenses, but also makes accessories for full-size cameras — including filters — and backpacks (such as its recently announced Strohl Mountain backpacks). While several of its filter options are made with its smartphone lens attachments in, the company has produced options that work with full-size interchangeable lens cameras, like its set of variable ND filters.
The latest addition to Moment's filter line are the new Cineclear UV filters. With Moment's "signature" red color, these new filters contain 16 layers of optical coatings that it says ensure the filter has a long lifespan and is easy to clean should any dust, liquid, or dirt get on them.
The filters are made with what Moment describes as premium German Schott B270 Glass that is designed to deliver consistent transmittance of light across a range of wavelengths, from ultraviolet to near-infrared. Schott uses a selection of high-purity raw materials for the manufacture of this modified soda-lime glass to avoid any discoloration, which gives the glass a pure 'super white' look and what is promised to be exceptional clarity.
Moment says the brand new CineClear UV Filters will easily stack with other existing filters which makes it ideal to use as a "daily driver type of filter" and will even work with the center pinch lens caps photographers may already own.
High-quality glass to protect your high-quality glass. The CineClear UV Protection Filter protects your lens from dust, dings, and fingerprints and reduces the negative effects of UV light on your images. CineClear won't degrade your image quality and is designed to be stackable with your favorite filters and lens caps. Our signature Moment Red finish and tactile grip texture make for a sweet piece of hardware you'll never take off your lens.
The new CineClear UV filter lineup is available directly from Moment from $35 to $65 based on the filter size, which is avaialble in eight different options from the smallest 49mm up to the largest 82mm thread.