Orbitvu Studio Machines Fully Automate Product and Fashion Photography
Technology company Orbitvu has designed several studio machines that automate the burn-and-turn nature of product photography and allow a full 360-degree rotation for photo and video with consistent lighting.
Lightboxes, as well as manual and automatic turntables, have been used by product photographers for years. However Orbitvu, a technology company with headquarters in Poland, has developed automated solutions for individuals and companies that regularly create a large amount of product photo and video content and want to speed up the process from start to finish, not just during the shooting stage.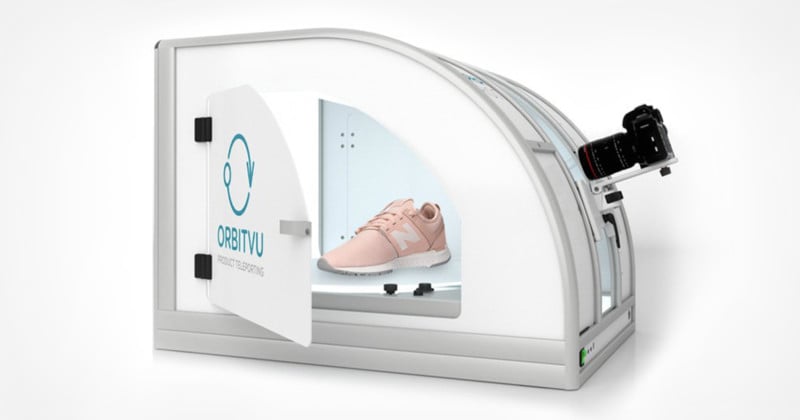 The company has created a selection of studio machines, ranging from a smaller Alphashot 360 featured in the video below, all the way to Alphastudio XXL. The former, as the name suggests, perform a 360-degree spin and is aimed at smaller products, like shoes, cosmetics, and gadgets. The larger device also supports a 360-degree turn but can handle up to 250 kg (551.2 lbs) of either live models or products.
Orbitvu has created solutions for most imaginable scenarios that product photographers encounter, including its Fashion Studio that allows the user to adjust the lights to change how the subject is lit without having to manually move the lamps. It even has a built-in virtual mirror so that the model can monitor their pose or product styling as well.
Although each product has slightly different specifications, they are all primarily designed to help make the shooting process faster and more streamlined by using features such as a motorized turntable, automatic background removal, software-controlled lights and camera positioning, multi export, instant upload, saved templates for faster workflow, and more.
The company claims that with the use of its machines, individuals and companies can capture over 150 products per day as it only takes three seconds to create a web-ready packshot with the automatically removed background. Orbitvu says that works out to be about $1 per product, with the cost calculated based on the initial investment and operating costs.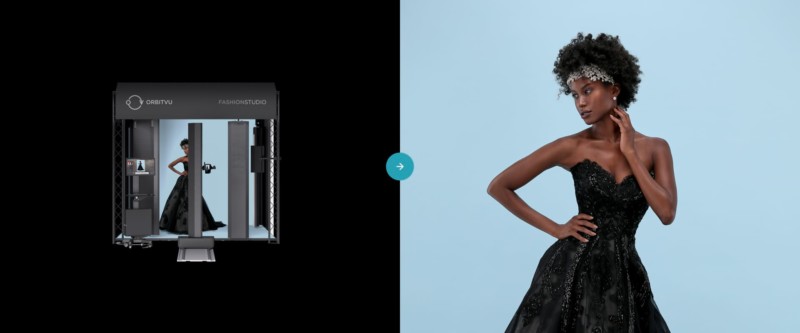 Although the company's website doesn't show the individual pricing of these machines and anyone interested has to enquire directly, the Orbitvu USA team has announced it will open its Atlanta-based studio virtually to showcase the company's product systems in open studio demonstrations which can be attended on Zoom for anyone interested. It is free to attend but requires interested parties fill out a registration form first.