VSCO Terminates One Third of Its Staff as Market Shifts 'Overnight'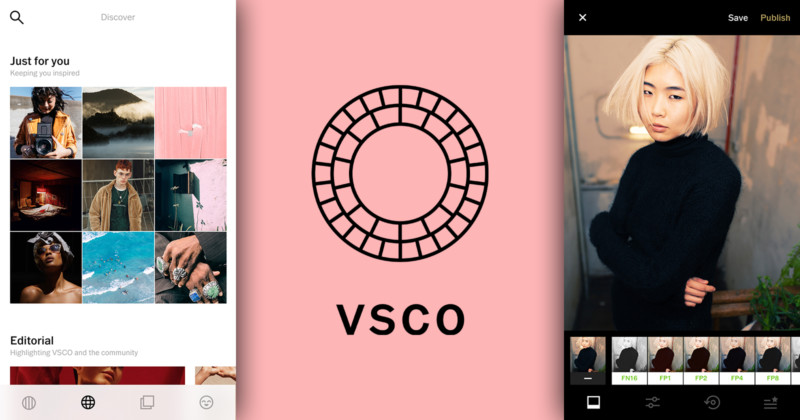 GoPro isn't the only company whose balance sheet has been hit hard by the coronavirus pandemic. VSCO—the startup behind the photo sharing app and community of the same name—announced that it was forced to let go of nearly one third of its entire workforce as the market environment changed "overnight."
After learning that news of the layoffs would soon break on NPR, VSCO co-founder and CEO Joel Flory took to LinkedIn to make an official announcement himself.
"This week has been enormously difficult as we had to say goodbye to 45 wonderful team members," writes Flory. "2020 was staged to be a year where we would continue to forward invest into our business. Overnight our environment changed. We realized that we would need to shift towards running a self-sustaining business."
Prior to this round of layoffs, NPR reports that VSCO had 150 employees total.
Flory promises to continue to support the community and app in 2020 by launching new features, but "our focus right now is to support our team."
"We are providing a minimum of 7 weeks of severance pay and a minimum of 2 months of health coverage," he explains. "We are pro-rating stock option vesting, extending equity exercise periods, and assisting them with job placement resources."
He also requested that anyone who is currently hiring or "looking for top talent" email [email protected] so that he can hopefully place some of the employees the company has just been forced to let go.
The company, originally dubbed Visual Supply Co, transitioned from making film simulations to becoming a more "hip" and community driven alternative to Instagram in 2018, and has seen a spike in popularity as of late. However, it is still a venture backed startup, and thus incredibly vulnerable to an economic downturn like the one caused by the novel coronavirus.
VSCO is currently valued at approximately $550 million, having raised some $90 million from investors prior to the downturn. They even acquired the video editing/hardware maker Rylo in December of 2019. However, plans for a new round of investment have ground to a halt, and the company is working hard to "shift towards running a self-sustaining business."