GoPro Hit Hard by Coronavirus: To Cut 20% of Workforce, Retailers from Sales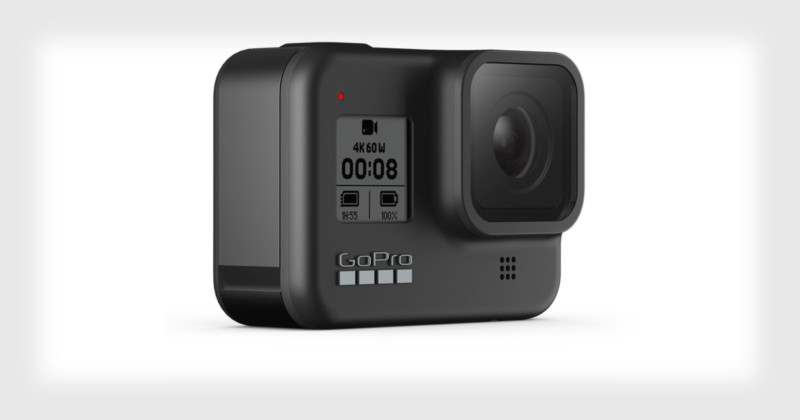 GoPro is getting slammed by the business headwinds created by the coronavirus pandemic, and the company announced yesterday that it will be laying off 20% of its remaining workforce. What's more, the company is planning to drop retailers and work to sell its products directly to consumers.

"GoPro's global distribution network has been negatively impacted by the COVID-19 pandemic, driving us to transition into a more efficient and profitable direct-to-consumer-centric business over the course of this year," says GoPro founder and CEO Nicholas Woodman. "We are crushed that this forces us to let go of many talented members of our team, and we are forever grateful for their contributions."
The company will be letting go of over 200 of the 926 employees it had at the end of 2019, and the move is expected to help the company achieve its goal of returning its 2020 operating expenses by $100 million. To help out, Woodman and the company's board are choosing to not take any salary for the rest of the year.
GoPro says it has already been working toward the direct-to-consumer model in recent years, and that around 20% of its business in the US and top European markets came from the 7 million average visitors each month to the GoPro website (and online store).
The company will now be shifting primarily to these direct sales in areas of the world where GoPro already has a strong market share, though some retailers will still be able to stock GoPro products in certain markets where consumers prefer to purchase offline or indirectly.
"We have a clear opportunity to super-serve consumers' demand for our products in a more direct and efficient manner which can have a positive impact on the profitability of our business," Woodman says. "We believe our more direct-to-consumer-centric approach is better aligned with the current business climate […]"
GoPro reports that it sold 700,000 cameras in the first quarter of 2020, but revenue came in at $119 million, or 15% under the low end of analyst estimates.
Other big changes planned by GoPro include major office space reductions, cuts to its sales and marketing budgets, and "additional reductions in spending across the business."
These changes aren't expected to impact GoPro's product roadmap for the current year, so we should still see upcoming updates to hardware and software lines.