The I'm Back 35 Lets You Add a Digital Sensor to Almost Any Old Film Camera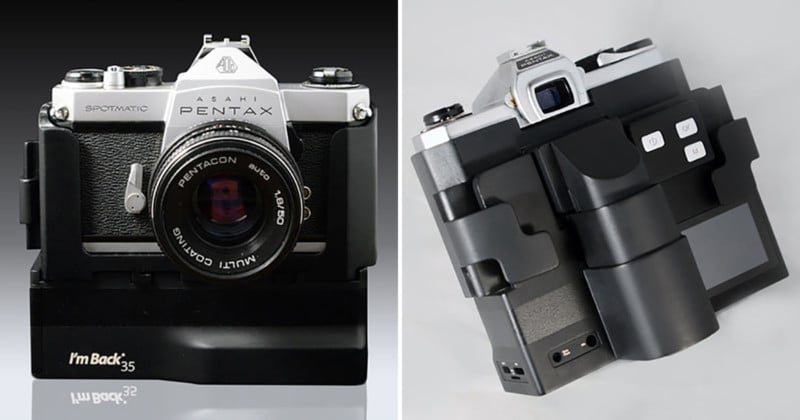 The 'I'm Back' is … well … back. The digital converter that lets you add a sensor to old 35mm SLRs (and, later, medium format cameras) is back on Kickstarter with a new-and-improved model that expands compatibility to more old cameras, adds a manual shooting mode, and more.
The 'I'm Back,' made by a Swiss company of the same name, has been around for several years. We wrote about the first successful model in 2017, which was followed up by a medium format model in July of 2019.
Now the company is crowdfunding a new and improved version of its digital back for 35mm SLRs, called the I'm Back 35.
The main appeal of this quirky add-on is the same today as it was in 2017: convert your old, possibly unused 35mm cameras into usable digital cameras. Or, alternatively, save yourself a ton on 35mm film by shooting digital instead.
The updates made to the I'm Back 35—which has already blown past its funding goal as of this writing—mainly have to do with usability and convenience.
The new universal back cover makes the I'm Back 35 compatible with "almost all the most famous analog cameras," including all of the most common SLRs from Canon, Nikon, Olympus, Pentax, Contax, Leica, Minolta, and more. And the back has been redesigned to look more like the old motor drives people used to use on their 35mm cameras for high speed shooting.
Other improvements include a new Manual setting, a larger battery, the ability to shoot both RAW and JPEG, and a 2-inch touch display. Here's a closer look at the I'M Back 35: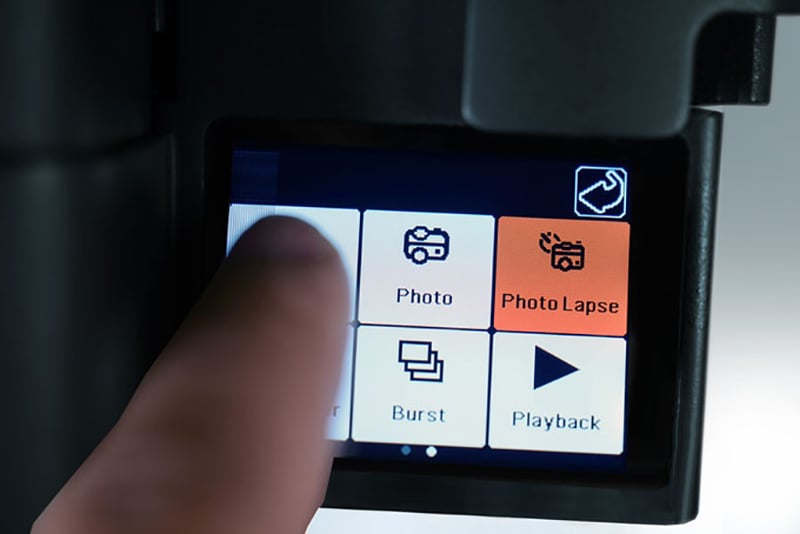 It's important to note that you won't be capturing any high-quality files with this setup. The sensor inside the I'm Back is the Panasonic 34112 which, based on our research, is a 14MP 1/2.3-inch CMOS sensor that can capture 4K video and has been used in some action cameras.
The large focusing screen you see in the images is just that: a focusing screen. So the results will "'resemble' something between analog and digital," according to I'm Back's creators, and can't be compared directly to a regular digital camera's output.
The resulting images will be stored on a microSD card (up to 128GB supported) or can be transferred over WiFi to a compatible mobile device, and they'll look something like this:
If you're interested in learning more about the I'm Back 35, or possibly pledging to help bring the latest iteration to life, head over to the Kickstarter campaign.
The I'm Back 35 with a universal cover can be had for an Early Bird special of $250, or $300 if you want to have a custom back cover made for your specific camera model. Additional back covers can be had for an additional $50 pledge, in case you want to use it on multiple 35mm SLRs.