A 20MP Sensor In a Film Canister Reinvigorates Vintage Analog Cameras
I'm Back Film is a fascinating product that makes the dream of "digital film" a reality. I'm Back is the first digital film roll and relies upon a 20-megapixel Sony Micro Four Thirds image sensor tucked away inside a film roll canister.
"'I'm Back' represents a second chance for old analog cameras that were relegated to obscurity (I'm referring to the millions that went unused, not the ones still cherished by analog enthusiasts). With our incredible ability to transform these relics into modern digital devices, we're writing a new chapter in the history of photography," writes I'm Back.
The I'm Back Film's 20-megapixel Four-Thirds sensor can work alongside a wide-angle adapter to ensure the smaller-than-full-frame sensor covers a whole 35mm-format image area. Or users can take advantage of the crop factor enabled by a Micro Four Thirds sensor (2x crop factor compared to a full-frame image sensor).
As for why I'm Back Film uses a Micro Four Thirds sensor instead of a full-frame sensor, the team behind the product says it comes down to cost. A Four-Thirds sensor offers "excellent image quality at a more affordable cost compared to a full-frame sensor." Further, as mentioned, when combined with a wide-angle lens filter, users can achieve the same field of view on their lens as they would have when using a 35mm camera sensor.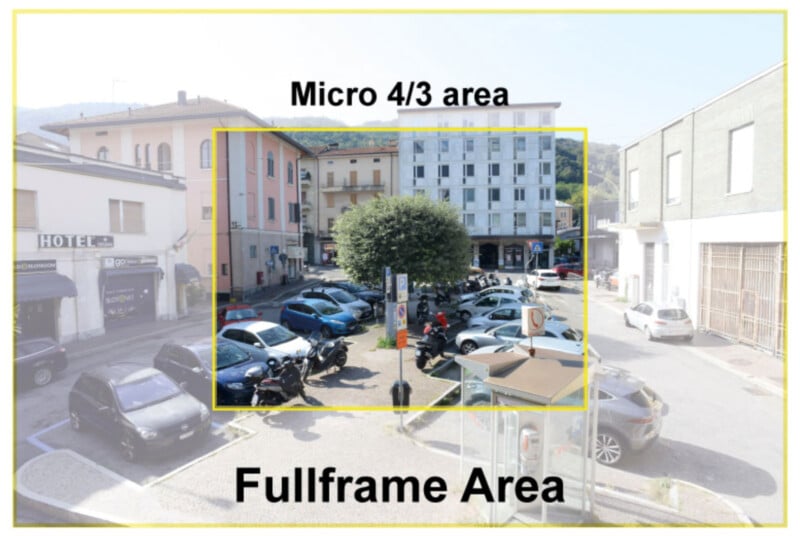 The device captures digital images to an SD memory card. It also includes Wi-Fi connectivity, allowing photographers to connect their smartphone to I'm Back Film and instantly grab photos to post on social media.
It is fair to wonder, the ingenuity of the product aside, what it offers to photographers. "Currently, the world of photography has mainly seen new lens releases and improvements to existing digital cameras. However, 'I'm Back Film' offers something truly unique. It allows photographers to revisit their old analog cameras, many of which are gathering dust on shelves. This not only opens up new creative possibilities but also helps preserve the history of photography," writes I'm Back.
The company also thinks photography is experiencing a "creativity crisis," wherein photographers often repeat the same techniques and styles. I'm Back Film aims to reinvigorate photographers and inspire fresh approaches and creative imagery. It also hopes to encourage more experimentation.

The Sony IMX 269 sensor is paired with an NT9853 processor and a 1.5-inch LCD. The sensor can also record 4K UHD video at up to 60 frames per second. The device includes RAW and JPEG image capture and features various black-and-white and color presets, including ones inspired by Kodachrome and Fujifilm.
With I'm Back Film, users no longer need to choose between analog or digital. Using I'm Back Film does not require modifying existing analog cameras, ensuring that vintage gear is preserved. The product has been created by I'm Back CEO Samuel Mello Medeiros, and the team includes co-founder Filippo Nishino, shipping manager Monique Medeiros, and administrative manager Yasmin Nishino.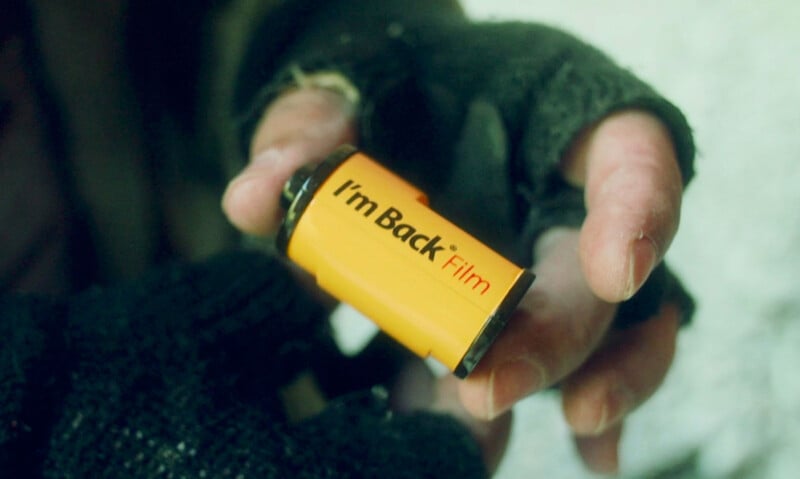 I'm Back Film will be launching soon on Kickstarter. Photographers can sign up to be notified when the campaign goes live, which is expected to commence next week.

If the "I'm Back" name sounds familiar, it is because it is not the company's first foray onto Kickstarter. The name "I'm Back" makes sense in multiple ways. The company was last on the crowdfunding platform with a similar product for 35mm cameras, although that version was significantly larger and utilized a smaller 14-megapixel image sensor. It also required photographers to remove the back of a film camera and did not include a canister-style attachment. The spirit of previous I'm Back devices lives on in the upcoming I'm Back Film, but the new iteration capitalizes on the way that analog cameras work in a wholly different and cleverer way.
---
Image credits: I'm Back