Confirmed: 2020 Tokyo Olympics Postponed Until 'No Later Than 2021'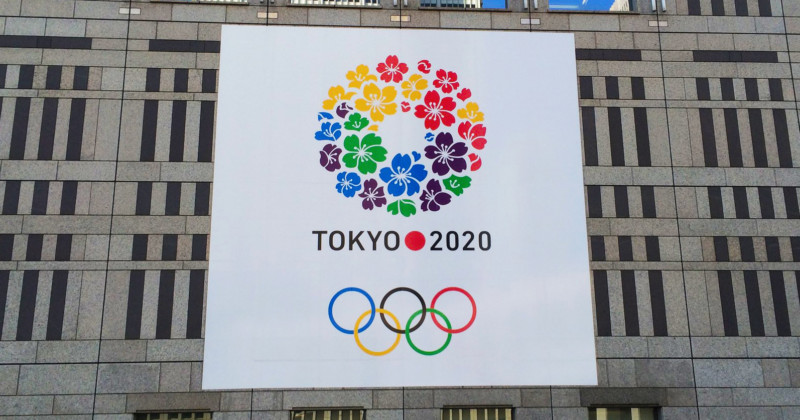 A veteran member of the International Olympic Committee revealed to the press Monday that the 2020 Tokyo Olympics will definitely be postponed, likely until 2021, due to the novel coronavirus pandemic.
The breaking news comes from USA Today who spoke with veteran IOC member Dick Pound from Canada. Pound jumped the gun on the official news—which has not been released by the IOC proper as of this writing—by telling the newspaper that "postponement has been decided."
In a press release published just yesterday, the IOC admitted for the first time that postponement was a scenario they were considering, but focused most of the release on the extensive health and safety plans that they were planning to put in place. However, after Canada announced that it would be skipping the games just 15 hours ago, the IOC probably saw the writing on the wall: cancel, or have the games cancelled for you as more and more countries pull out.
"On the basis of the information the IOC has, postponement has been decided," Pound told USA Today in a phone interview. "The parameters going forward have not been determined, but the Games are not going to start on July 24, that much I know."
Next steps, says Pound, will be announced in waves as the IOC begins to "deal with all the ramifications of moving this," which he describes as "immense." Truly, the impact of the postponement of the 2020 Olympic Games—on athletes, the world economy and, of course, sports photographers from around the world—cannot be understated.
The IOC declined to confirm the news when USA Today reached out for comment. IOC spokesperson Mark Adams told the paper via text that they are "looking at scenarios," per the most recent press release, but would not say that anything had been decided yet.
---
UPDATE 3/24: Earlier today, the IOC officially confirmed the report above, announcing that the 2020 Olympics in Tokyo, Japan will be postponed until "no later than 2021."
In a press release published to the IOC website, the president of the IOC and prime minister of Japan write (emphasis added):
In the present circumstances and based on the information provided by the WHO today, the IOC President and the Prime Minister of Japan have concluded that the Games of the XXXII Olympiad in Tokyo must be rescheduled to a date beyond 2020 but not later than summer 2021, to safeguard the health of the athletes, everybody involved in the Olympic Games and the international community.
You can read the full statement at this link.
---
Image credits: Photo by Andrew Mager, CC BY-SA 2.0