Fuji Reveals the Flagship X-T4 with IBIS, Bigger Battery, and New Shutter
Right on schedule, Fujifilm has fulfilled its promise and delivered the new Fuji X-T4: a flagship APS-C mirrorless camera with IBIS, a higher-capacity battery, vari-angle touchscreen, redesigned shutter mechanism and more.
Given that the X-T3 is less than a year and half old, Fuji might have gotten away with adding IBIS to the X-T4 and calling it a day, but the company has gone beyond that. While the Fuji X-T4 does feature the same 26.1MP BSI CMOS X-Trans 4 sensor, quad-core X-Processor 4, and 3.69M-dot EVF as its predecessor, there's a lot that's new in the X-T4.
The new 5-axis IBIS system promises up to 6.5-stops of stabilization, a higher capacity battery increases the CIPA rating to 600 shots per charge, the 1.62M-dot vari-angle touchscreen is both higher resolution and more versatile, and the low-light autofocus sensitivity of the camera has been extended from -3EV down to -6EV.
The shutter mechanism has also been swapped out for a newly designed unit that Fuji claims is "the fastest and most robust in the history of the X Series." Now rated for 300,000 actuations (Fuji doesn't provide this info for the X-T3, but 200,000 would be standard), it can fire off full-res images at up to 15fps, up from 11fps in the X-T3.
And when you're taking those shots, you can use the brand new Eterna Bleach Bypass film simulation, which promises to deliver a "beautiful desaturated, high-contrast look."
Finally, in terms of video, the camera can record DCI 4K up to 60fps at 400Mbps, Full HD 1080p up to 240fps at 200Mbps, and you can capture F-Log footage in 10-bit color straight to the memory card. Scroll down for a feature overview and closer look at the new flagship: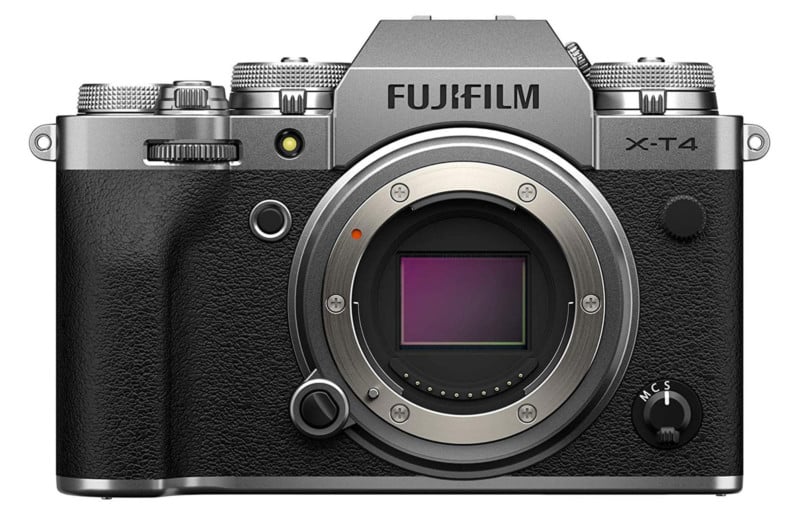 The Fuji X-T4 is set to start shipping in "Spring 2020" for $1,700 in either all-black or black and silver. To learn more about the camera or dive deeper into the specifications, head over to the Fujifilm website, or put in your pre-order online.