Amateur and Pro Photographer Swap Gear in Head-to-Head Photo Challenge
We've seen tons of "expensive camera vs cheap camera" challenges and "pro photographer cheap camera challenges," but what happens when a newbie and a pro swap gear and go head-to-head? That's what YouTuber Henbu wanted to find out.
In an entertaining new head-to-head video, Henbu traded his $5,750 worth of professional photo gear with his brother Nathan, who had recently acquired a Sony a6000 kit on sale for about 500 bucks. Then they went out and tried shooting several of the same locations using their respective kits.
For Nathan, that meant learning how to use a Sony a7III, 24mm f/1.4 GM, 85mm f/1.8, 55mm f/1.8, and a Tamron 17-28mm f/2.8: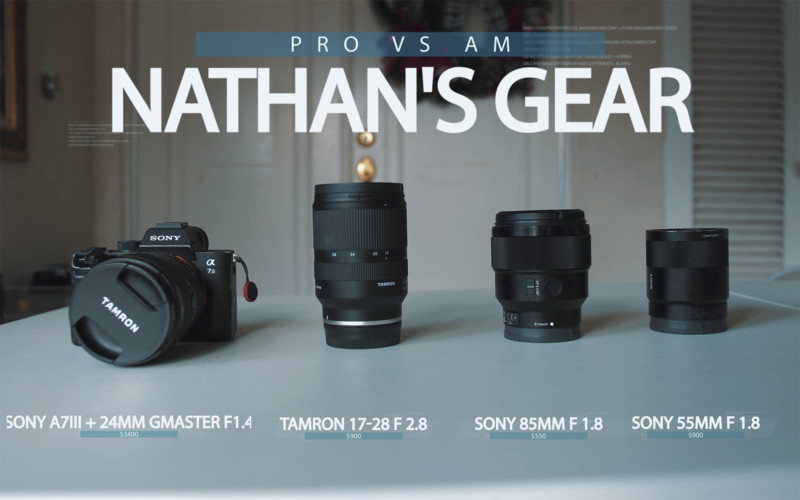 While Henbu was limited to just the a6000 and kit lens:
You probably see where this is going.
No matter the location, Henbu is able to take advantage of his experience and knowledge of composition, color, and even just the basics of how to use and set the camera in order to capture much more pleasing images. Our favorites are the shots around the 6:22 mark, which really stand out from the rest.
In fact, even when they picked the same or similar compositions, it's immediately obvious which photographer took each shot.
Check out the full shootout above for a fun Friday afternoon reminder that, while gear might help you get a better shot (or do more of the work for you), nothing can replace experience and an understanding of the art of photography.
(via Fstoppers)