Leica Unveils 40MP M10 Monochrom with 'Unrivalled' Detail and Sharpness
Almost 5 years after the last Leica M-Monochrom (Typ 246) was announced in 2015, Leica has ditched the "Typ" number, increased the resolution, and expanded the ISO range to unveil the new M10 Monochrom: a camera that promises "an unparalleled black-and-white photography experience."
The Monochrom has always been a niche camera for a niche audience, but if you want ultimate sharpness, dynamic range, and detail in your images, it's a hard camera to beat… you just can't shoot in color.
Now, with an increase in resolution, updated processor, and an expanded ISO range of 160-100,000, all of the cameras strengths just got stronger. Particularly notable is the new base ISO of 160, an impressive feat for a camera without a bayer filter. Combine that with a brand new 40MP sensor that was developed specifically for this camera, and you've got a black-and-white only digital rangefinder that can deliver even sharper images in a wider variety of shooting scenarios that its predecessors.
As you can see from the full-res sample images below, you can capture a stunning amount of detail with this camera (click to enlarge):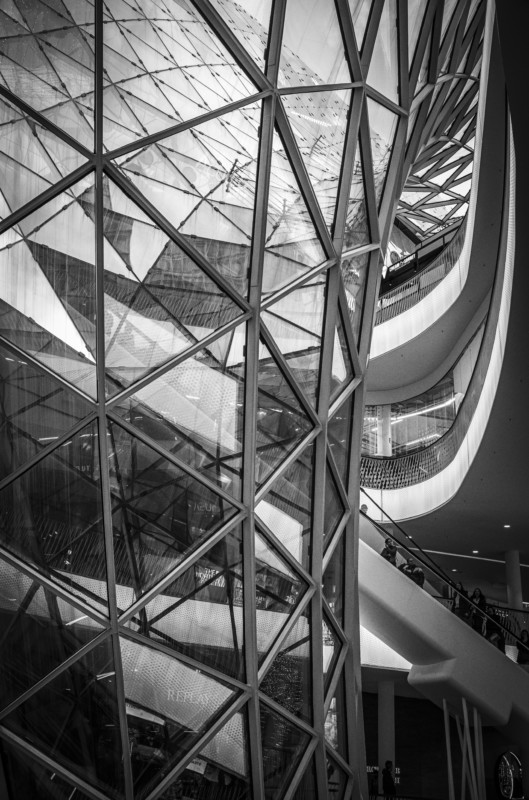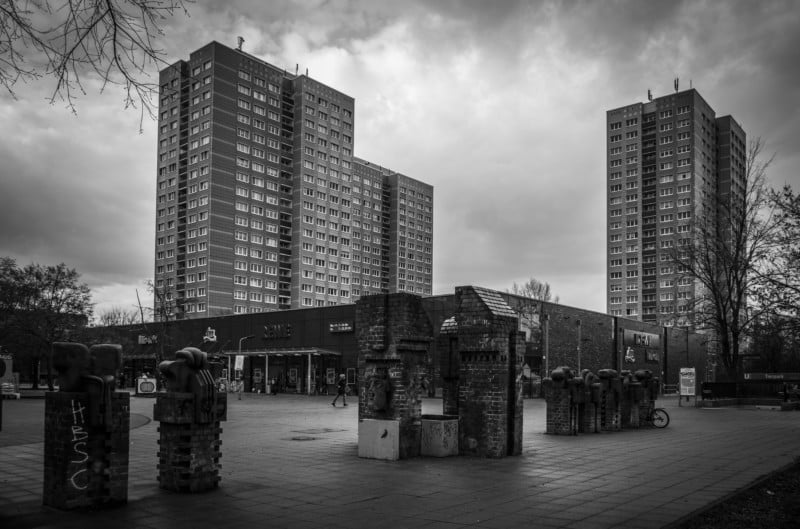 Design-wise, the black-and-gray M10 Monochrome is rather understated, lacking the iconic Red Dot and opting for a black-on-black engraving for the actual model name on the top plate. It also benefits from some of the advancements found in the Leica M10-P, namely: the slimmer body, dedicated ISO dial, and "the quietest mechanical shutter of all Leica M rangefinders."
Finally, there are also a few niceties, like the addition of touchscreen controls and built-in WiFi that lets you pair the new camera with Leica's full-featured FOTOS 2.0 app. Video capabilities, on the other hand, have actually been removed.
Here's a close look at the M10 Monochrom, which Leica is calling its "stealthiest serial production camera yet."
Which brings us to the least enjoyable part of any Leica announcement: the price. The Leica M10 Monochrom is available starting today for $8,295 (body only), making it a little bit more expensive than its predecessors were at launch.
I guess that's the price you pay for "a long-term companion that delivers an unparalleled experience and impeccable image quality, as timeless as the classical black-and-white photos it creates."
To learn more about the Leica M10 Monochrom or if you have the cash and interest in ponying up for your own, visit the Leica website.