TowerJazz Will Not Sell Its Half of the Panasonic Image Sensor Partnership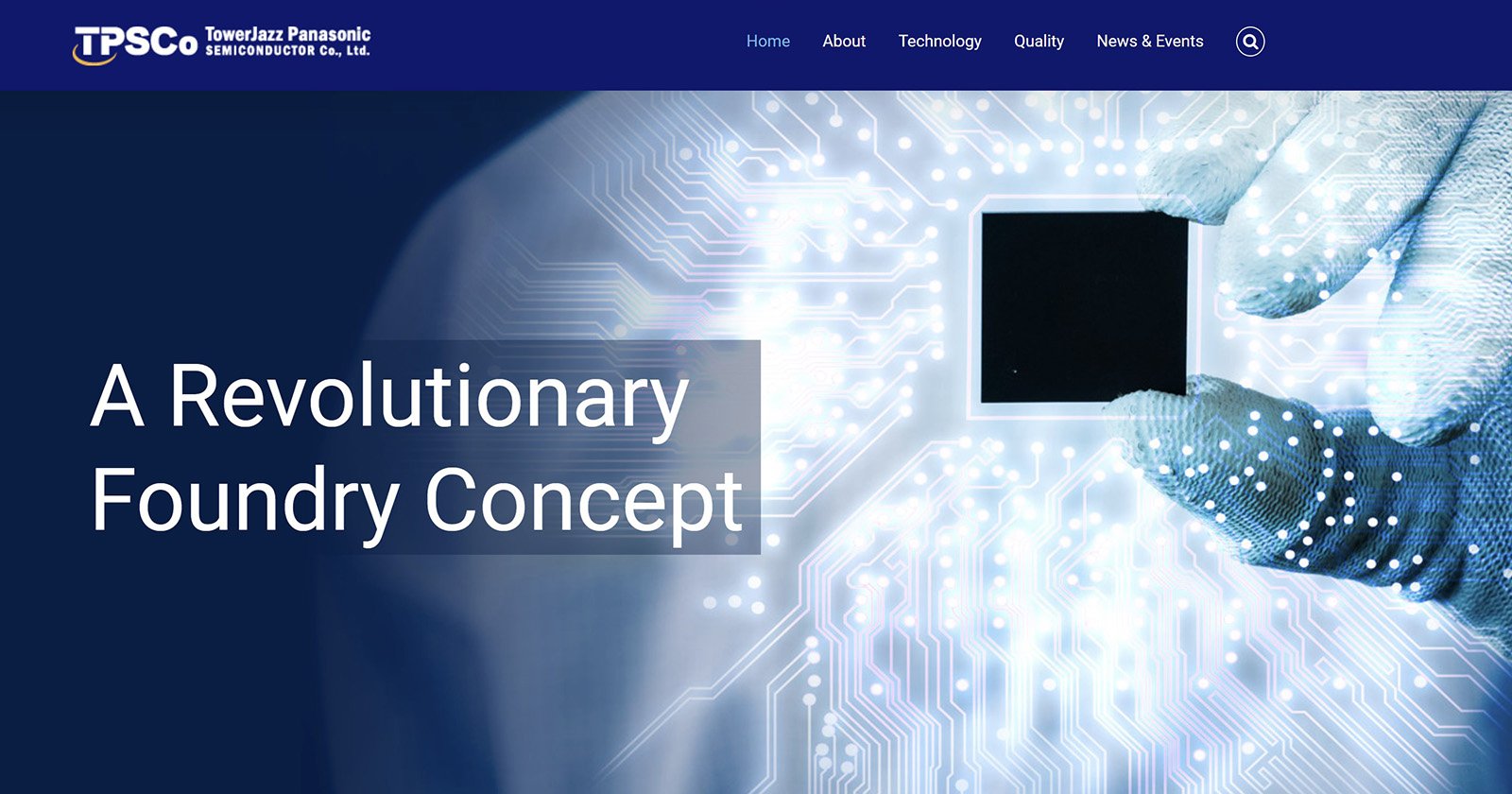 After a Nikkei report (and, later, an official press release) revealed that Panasonic would officially be selling off its semiconductor business, many people wondered what would happen to the joint venture with TowerJazz that constituted Panasonic's image sensor business. Now we know.
In a press release published earlier today, TowerJazz clarified that, while Panasonic would be selling its share of the TowerJazz Panasonic Semiconductor joint venture to the Taiwan's Nuvoton Technology Corp, the Israeli company would retain its 51% share and control of that venture.
"TowerJazz, the global specialty foundry leader, clarifies following recent press releases in connection with the sale of Panasonic semiconductor business to Nuvoton that it will not sell its TPSCo shares and will maintain its 51% ownership and Board control in TPSCo," reads the release. "TowerJazz will continue its operations and manufacturing activity at TPSCoJapanese manufacturing facilities, in accordance with the recently extended contract with PSCS, and do not plan any changes to its foundry services and therefore no impact on the business relationship with its foundry customers."
This is great news for anybody who was worried that Panasonic's exit from the semiconductor business meant one less competitor for industry giant Sony. While Sony might hold the lion's share of the market, Panasonic hadn't been standing still. The company finally unveiled a camera featuring its Organic 8K image sensor just over a year ago, and was set to debut that technology at the 2020 Olympics.
Of course, nobody knows for sure what consumer camera image sensors would or would not be affected by the end of TPSCo–we can't even know for sure if the 8K sensor is at all tied up in the joint venture–but for now, it seems we don't have to worry.