Hasselblad from Iconic Marilyn Monroe Shoot Expected to Sell for $300,000
Auction house Christie's is preparing to auction off the camera used by photographer Douglas Kirkland to shoot some of the most recognizable images of Marilyn Monroe. In honor of this impressive lot, they've put together a retrospective that takes you behind the scenes of this iconic and intimate photo shoot.
"It was really Marilyn Monroe and this Hasselblad that started my career," says Kirkland in the video. He was just 27 years old at the time, but had already started to make his name by photographing Hollywood stars. He had been a staff photographer for Look magazine for only 18 months when they asked him to capture a "sizzling" portrait of Monroe for the magazine's 25th anniversary issue.
That's how he found himself, one evening in November of 1961, staring through his ground glass viewfinder at one of the most iconic actresses of our time, then at the height of her stardom.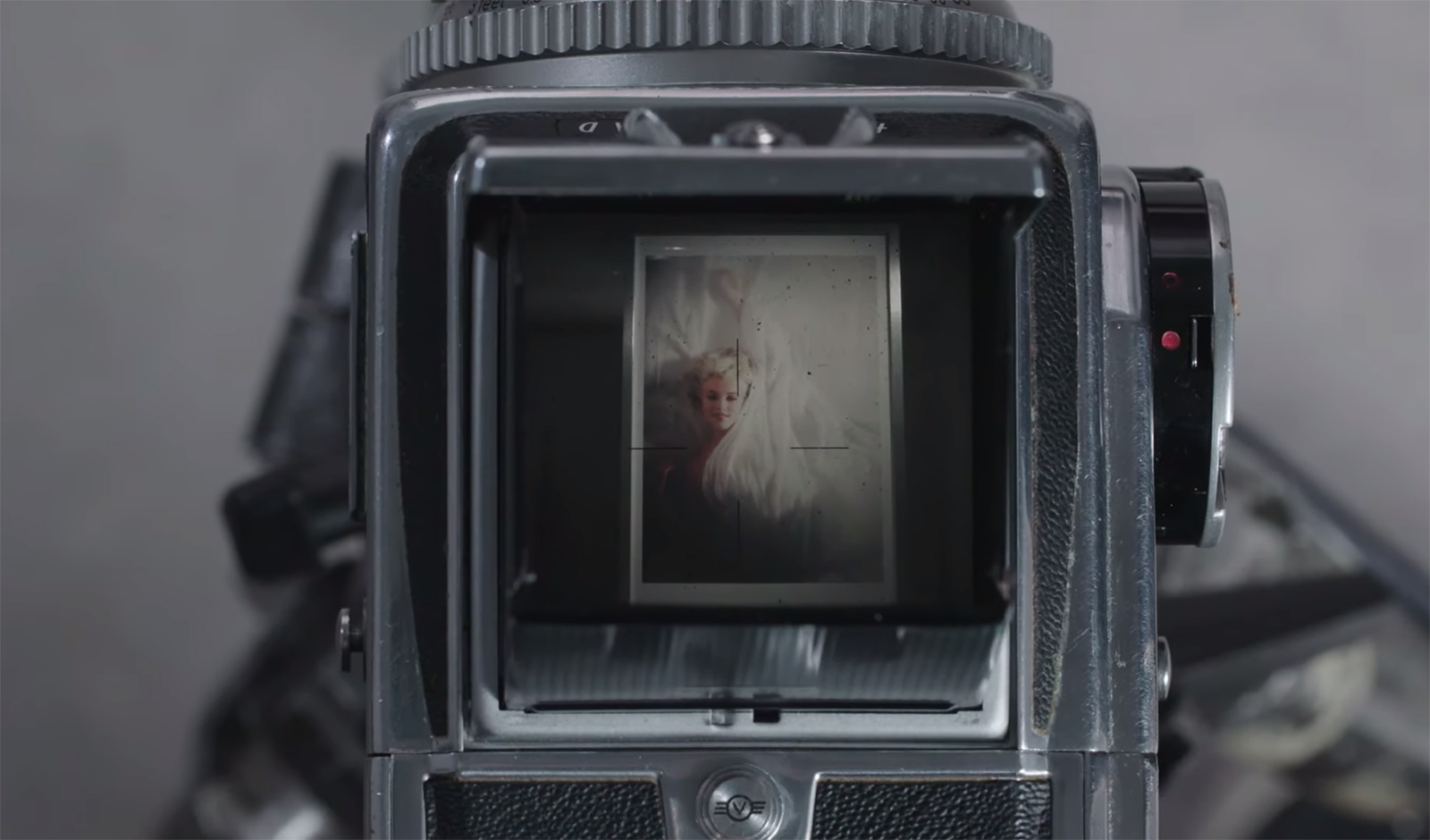 "The evening Marilyn Monroe and Douglas Kirkland spent together was intimate, sexually charged and 'extraordinary', as he recalls," writes Christie's in the full retrospective, "and the chemistry between them resulted in some of the most famous photographs of one of the 20th-century's greatest icons."
Monroe died less than a year later.
The camera that captured these images—Kirkland's 1959 Hasselblad 500c no. 36980—is going up for auction on October 29th, bundled together with two magazine backs, two Carl Zeiss (50mm and 150mm) and two limited edition archival pigment prints from the photo shoot. And as if that's not enough, whoever wins the camera will "also to have the opportunity to host Douglas and Francoise Kirkland for dinner and to have Douglas shoot his or her portrait with the Hasselblad."
The lot is expected to fetch a staggering $200,000 – $300,000, but given the camera's history, the lenses, the prints, and the opportunity to meet (and be photographed by) the great Douglas Kirkland, we're not surprised.
To learn more about this auction, head over to the Christie's website where you can find the full retrospective, sign up to bid on the Hasselblad 500c lot, and check out the other items that will be going up on the auction block on October 29th as part of Christie's Exceptional Sale.
(via The Phoblographer)
---
Photo credits: Images courtesy of Christie's