SanDisk CFExpress Cards with Insane Speeds Now Available for Pre-Order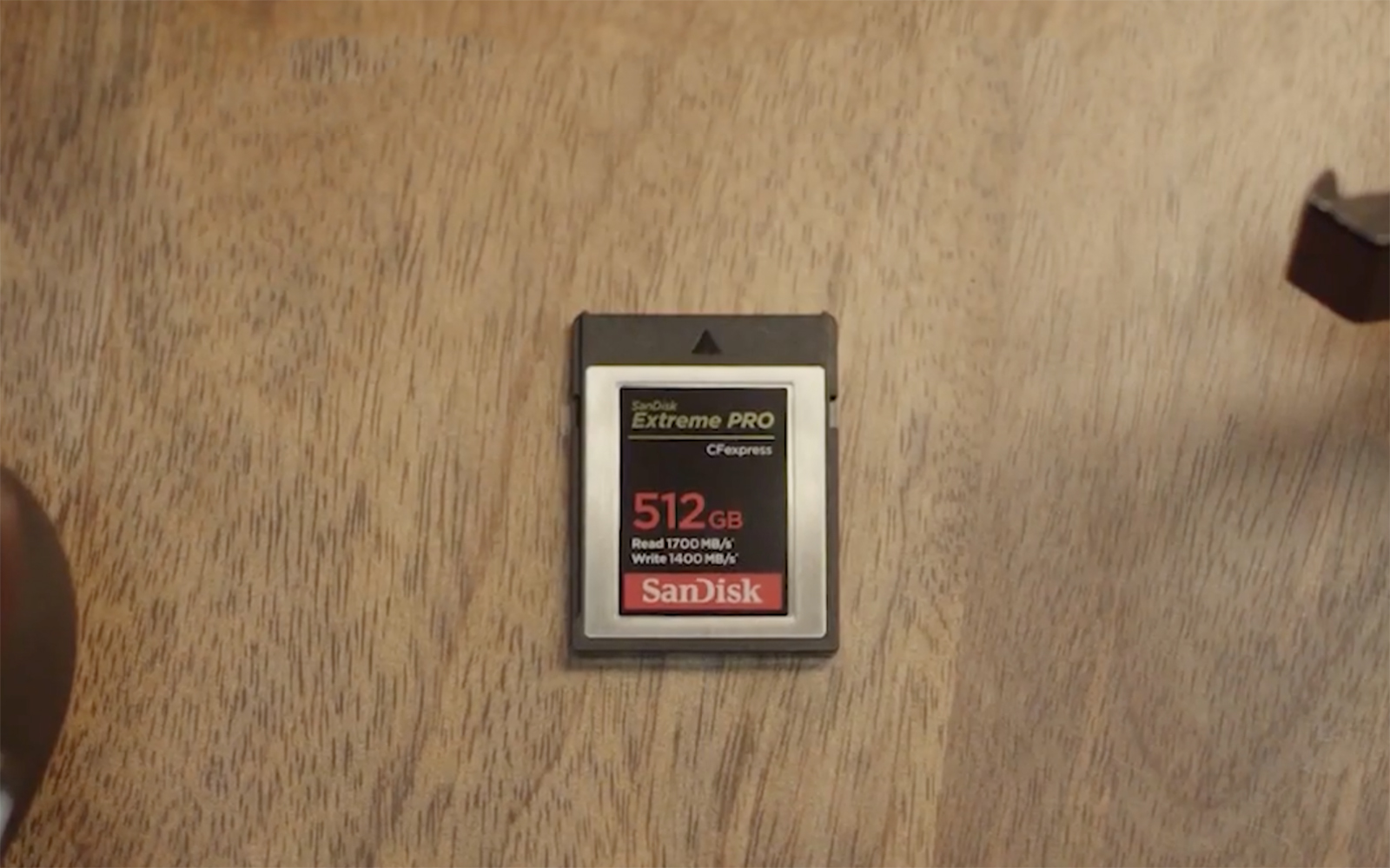 CFexpress is the next generation of ultra-fast memory card, but nobody is selling or supporting them yet. Well, nobody in the US anyway. This week, SanDisk quietly began selling its Extreme Pro CFexpress (Type B) memory cards in the UK, France, Italy and Spain, leaving the rest of us to refresh our browsers in the hopes that they'll appear in the US as well.
Using the same form factor as Sony's XQD cards, CFexpress (Type B) cards promise a theoretical maximum performance of 2000MB/s. According to the official promo video for the Extreme Pro cards now available in Europe, we won't quite hit that limit, but SanDisk is advertising obscene read and write speeds of 1700MB/s and 1400MB/s, respectively.
According to SanDisk, these cards are fast enough to enable "low-latency, high-speed RAW 4K recording," but for us photographers, they spell the end of the buffer when shooting 14-bit RAW bursts. It seems true "stray and pray" shooting has officially arrived.
Additionally, Nikon Rumors also spotted a companion card USB Type-C reader online, with support for USB 3.2 Gen2 speeds—that means a max transfer rate of of 10Gbps, or 1250MB/s.
The SanDisk video shows the new cards being used in a Nikon Z Series camera—probably the Z6, given the focus on video—which will add CFExpress compatibility via firmware update "later this year." Other cameras that will support CFExpress once these cards are available include all of Nikon's cameras that support XQD, and the Panasonic S1 and S1R, both of which have one XQD slot in addition to their SD card slot.
Ironically, the newly released video-centric Panasonic S1H will not, since it leaves the XQD/CFexpress slot out in favor of dual UHS-II SD card slots.
For now, the SanDisk Extreme Pro CFexpress cards are only available at Amazon UK, France, Italy and Spain, where they'll run you approximately $200 for the 64GB version, $350 for 128GB, $600 for 256GB and a whopping $840 for the largest 512GB size. The card reader, meanwhile, will cost 80 Euro, or approximately $90.
---
UPDATE 9/4/19: The cards are now available for pre-order in the United States as well.