The Yashica Y35 is a 'digiFilm' Camera with Pretend Film Rolls
Yashica spent weeks teasing an "unprecedented" return to the camera world last month, and today the famed camera brand finally unveiled its new creation. The Yashica Y35 is a new 'digiFilm' camera that shoots digital photos with the help of pretend rolls of film.

Styled after Yashica's original Electro 35, which had the world's first electronic-controlled shutter, the Y35 features a 1/3.2-inch CMOS sensor that shoots 14-megapixel photos and a 35mm f/2.8 glass lens. The camera is designed to "recapture the joy and meaning of analogue-photography" while "eliminating the time and expense required for film development."
No, you won't get analog photos from the camera. Instead, Yashica believes the joy and meaning of film photography is found largely in the fact that you need to insert and remove film rolls on a regular basis.
So, to use this new digital camera, you'll need to carry Yashica's new "digiFilm" along with you. Each pretend film roll is used for a precise combination of ISO and aspect ratios. Instead of changing those settings through a camera setting or menu, Yashica's new camera is making you make a physical swap instead.
Need to change from shooting "medium format" ISO 1600 photos to shooting black-and-white ISO 400 shots? Pop out your digiFilm roll and insert the new one. But you won't be able to shoot immediately: the camera will need to "wind on the film" for a brief period first. Oh, and there's a "film advancement lever" that you need to use too.
"At this millisecond of pulse, it grants us time to inspire and think, the exact moment the shutter snaps," Yashica says.
There will be 4 different digiFilm rolls at launch: ISO 1600 High Speed, Black & White (ISO 400), ISO 200 Ultra Fine (standard color photos), and 120 Format (6×6 and ISO 200. "Perfect for Instagram," Yashica says).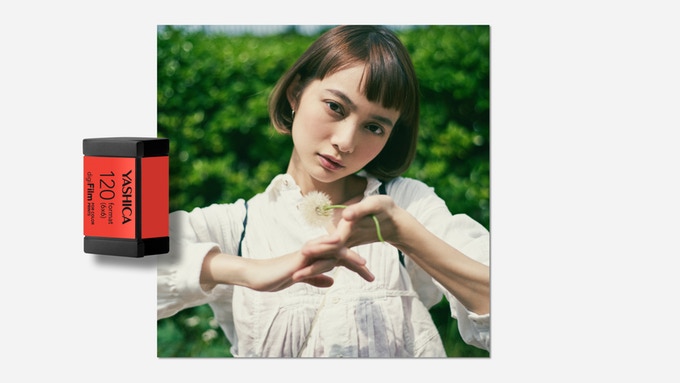 The film rolls are only meant for changing your camera's mode — photos themselves are stored on an SD card through a slot in the camera.
Features and specs of the camera itself include a built-in viewfinder, a minimum focusing distance of 3 feet (~1m), 5 shutter speeds (1s, 1/30s, 1/60s, 1/250s, 1/500s), a micro USB port, a tripod mount, a battery port for 2 AA batteries, and an advanced automatic mode that helps properly expose shots.
What the camera lacks is an LCD screen for reviewing your photos and a way to delete any photo you've captured.
"Using YASHICA Y35 is a journey to the truth—there is no instant gratification of a review screen, no delete button, and no hiding from mistakes," Yashica says. "The world seen from the viewfinder of Y35, might be a little slower, a little prettier, transporting us back to a time when we all pay a little bit more attention, and causing us to care each shot before clicking the shutter – because it must solid the first tie or the moment is lost."
Here are some example photos presented by Yashica: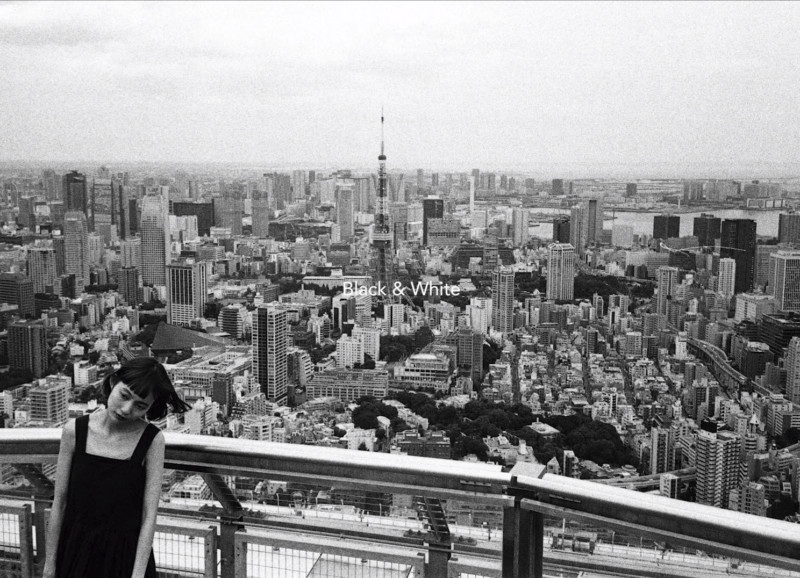 Here's a 1.5-minute video that introduces the Y35 digiFilm camera:
Yashica has launched the Y35 on Kickstarter, where a contribution of about $125 will get you the best deal on a camera and the ISO 200 digiFilm. A pledge of $150 will get you the camera and all 4 types of digiFilm.