Leica Q2: A 47MP, 4K Weather-Sealed Full-Frame Compact Camera
Leica has unveiled the new Q2, a full-frame compact camera that succeeds the original Q. The new camera features higher resolution, a better viewfinder, improved autofocus, new weatherproofing, and more.

"The Leica Q2 is the quintessential tool for available light photography, rain or shine, that promises to carry the torch of its predecessor forward to new heights and possibilities without making sacrifices," Leica says.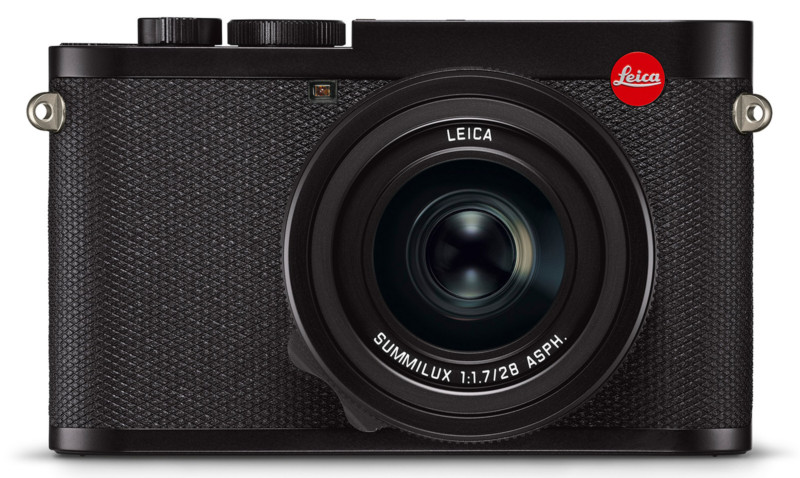 Inside the magnesium alloy Leica Q2 is a new 47.3-megapixel full-frame sensor that offers the highest resolution for any camera in this class. Backed by a Maestro II image processor, the Q2 has an ISO range of 50-50000 and can shoot up to 10 frames per second.
On the front of the camera is a Leica Summilux 28mm f/1.7 ASPH lens that has "optimum picture quality" and "exquisite bokeh characteristics."
If 28mm seems a little wide for an all-purpose compact camera, you'll be happy to know that the camera features a built-in crop function that allows you to shoot with the equivalent focal lengths of 35m, 50mm, and 75mm. And when shooting cropped raw (DNG) photos, the Q2 still captures the full uncropped view, allowing photographers to under or change the crop they shot with.
On the video front, the Q2 can shoot 4K UHD and Cine4K video, up from the Full HD offered by the original Q.
The back of the camera features a 3.68-megapixel OLED electronic viewfinder with a high refresh rate that minimizes lag. The new eye sensor provides snappy switching between the EVF and the LCD.
The LCD is a 3-inch TFT screen that features 1.04 megapixels of resolution.
Leica has also worked on improving upon the Q by making the Q2 more intuitive to use, with new design features borrowed from cameras such as the Leica M10 and Leica CL line. There's a single-stage On/Off switch, a simplified three-button interface, a programmable button inside the thumb wheel dial. There's also a push-button diopter compensation dial that prevents accidental changes.
Other features and specs of the Q2 include built-in Wi-Fi and Bluetooth LE, compatibility with Leica's FOTOS app, optical shake compensation, 13 stops of dynamic range, 14-bit color depth, a stereo mic, an SDXC memory card slot, a minimum focus distance of 0.98ft (30cm), a macro focus distance of 0.56ft (17cm), focus peaking, ~370 photos per charge, an E49 lens filter thread, and a weight of 1.58lbs (718g).
The Leica Q2 is available starting today with a price tag of $4,995.