Fujifilm is Developing a Modular GFX Medium Format Camera
At the Fujifilm X Summit in Dubai on February 8th, Fujifilm gave a surprise sneak peek at a Fujifilm GFX modular medium format camera the company is working on.

Here's the livestream from the summit (the unveiling is at 1:01:15):
The modular design concept features a core unit equipped with a shutter button, some control dials (e.g. exposure compensation, ISO), a display, and a battery.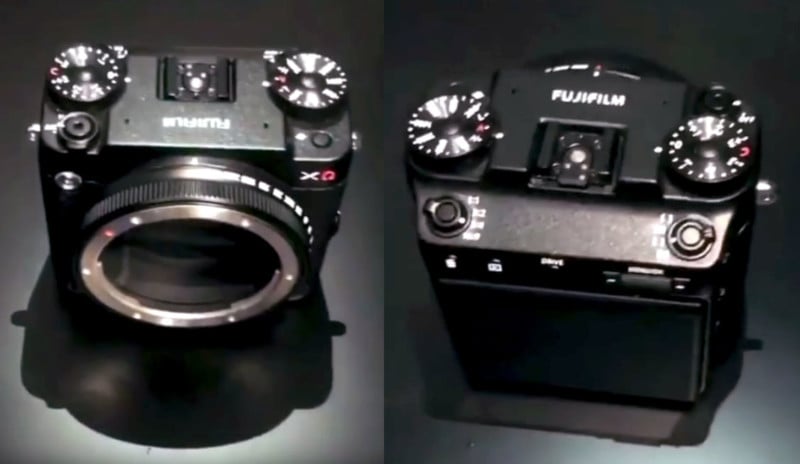 If you mount a lens to the camera, it's the "minimum style" needed to do medium format photography, and the camera and lens combo is tiny.
But you can also attach additional modular components — things like a grip and electronic viewfinder. With both of those modules attached, the resulting camera is the "full option style" and more similar to the the Fujifilm 50S.
The modular design will give photographers a great deal of flexibility in how they carry and use their cameras.
Here's a closer look at the modular system by photographer and Summit panelist Zack Arias (and shared by Fuji Rumors):
Fujifilm hasn't given any indication as to if or when the modular GFX system will hit the market, but given that the company is already publicly teasing a design mockup of the camera, it seems to be much more than simply an idea in a camera designer's head.