CineStill Launches Powdered 'Just Add Water' Film Developers
CineStill has launched new powdered versions of its color and black-and-white film development kits. The new "just add water" kits help photographers save both money and space.

Both the company's DF96 developer/fix monobath for B&W and Cs41 2-bath kits for color are now available in powder form.
Compared to the liquid bottles, which are transported in heavier boxes and which fall under government restrictions — color chemistry is generally classified as "Limited Quantity Hazardous" and can only be shipped ground — CiniStill's new powder kits lay flat and can be shipped via air in First Class and Priority mail envelopes.
And in addition to saving some money on the powder kits themselves ($1 off the $26 Cs41 kit and $3 off the $20 DF96 kit), customers will save up to 75% on shipping costs due to the smaller and lighter powder packs.
Once water is added, both powder kits produce chemistry with the same technical specifications as the ready-mixed versions.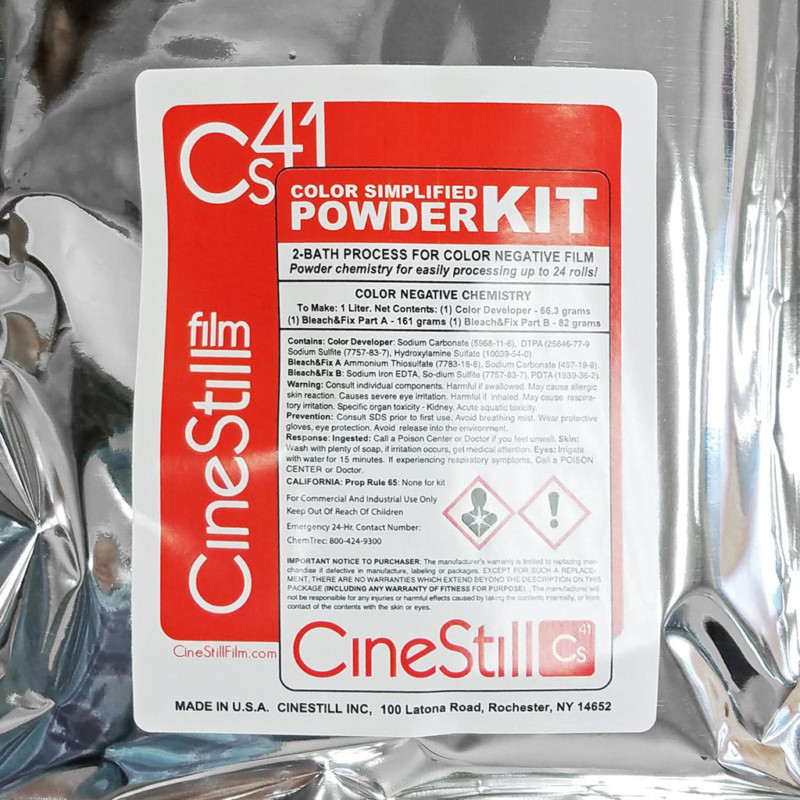 The Df96 powder kit can process 16+ rolls of B&W film and costs $17 from the CineStill store, and the Cs41 can process up to 24 rolls and costs $25.