This Lens Filter Faithfully Recreates the Look of Kodak Aerochrome IR Film
Kodak Aerochrome was a popular infrared film that produced a distinctive look photographers have utilized for various projects. Discontinued a decade ago, a 24-exposure roll of Aerochrome can cost over $80 these days. If you want the look of Aerochrome without the cost, the new IR Chrome lens filter for digital cameras was designed just for you.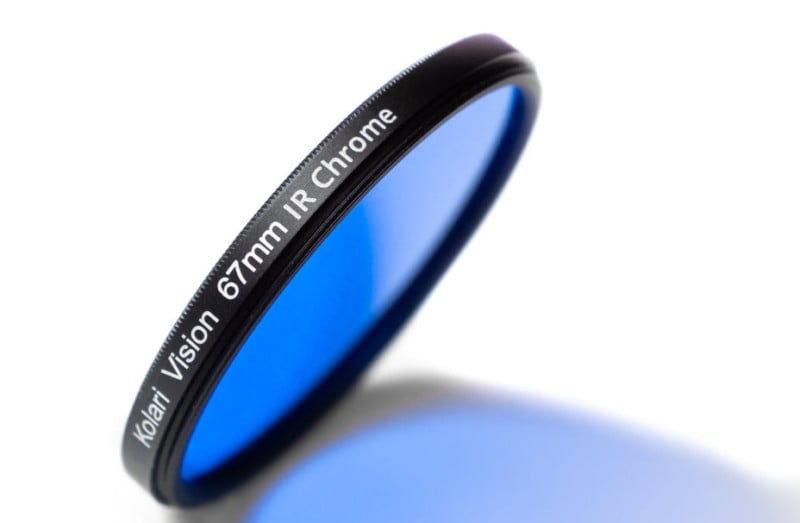 Created by French photographer Yann Philippe and Kolari Vision, the IR Chrome filter passes the specific combination of light wavelengths for faithfully recreating the classic look of Aerochrome using a full-spectrum camera (i.e. a camera that has had its internal infrared blocking filter removed so that it's sensitive to UV, visible, and IR light).
Philippe says that ever since infrared digital photography came about, practitioners have toiled to recreate the look of Aerochrome with their cameras with varying levels of success. Some got quite close by using a Yellow #12 filter and then doing a lot of advanced and tedious post-processing work.
"Fine tuning the results was not easy," Philippe writes. "There was also a lot of fringing around small details like branches and leaves in the distance."
The goal was to create an in-camera result that doesn't require having to mix channels during post-production.
After spending a year developing the light "recipe" through trial and error, Philippe finally came up with a precise transmission curve that he handed off to Kolari Vision. That company, in turn, managed to turn the curve into a glass lens filter: the IR Chrome infrared filter.
To show how accurately the filter recreates Aerochrome's look, Philippe bought some expensive Aerochrome film on eBay and shot the same scenes with both the film and a converted Canon 6D Mark II using the IR Chrome filter.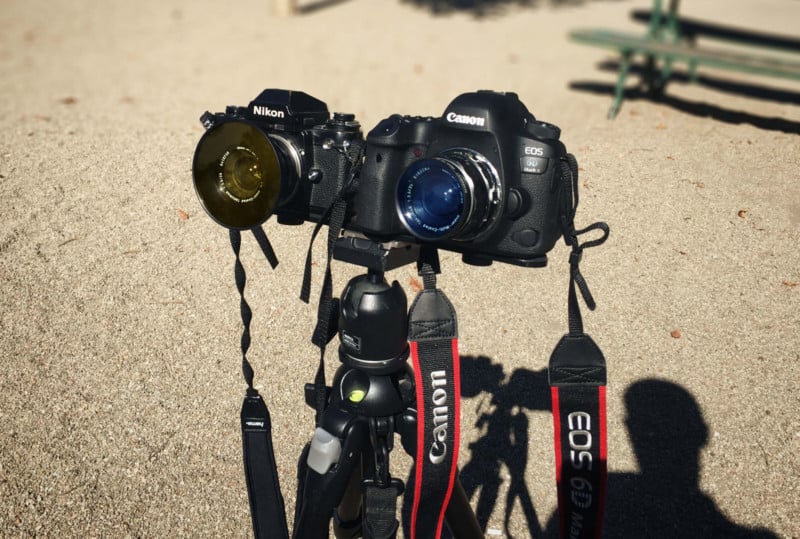 This new filter is purportedly the first ever to match Aerochrome in-camera without the need of major Photoshop alterations. Here are some comparisons:
Here are some other example photos captured using the IR Chrome lens filter: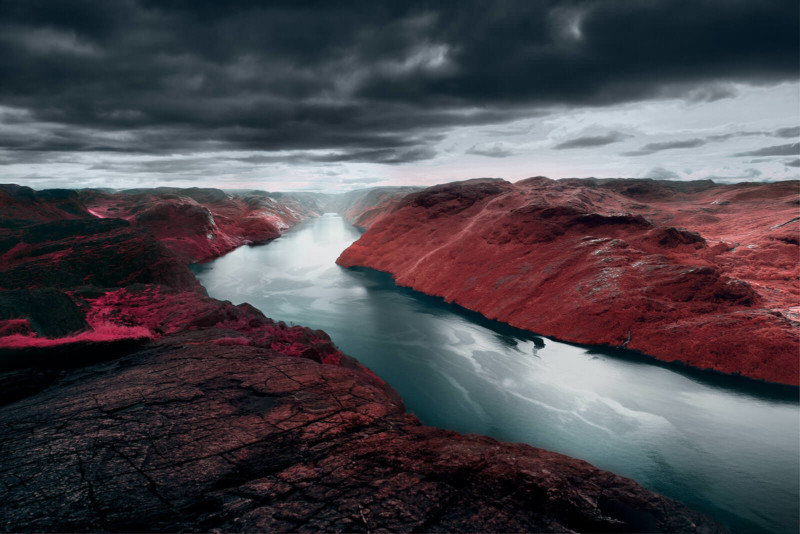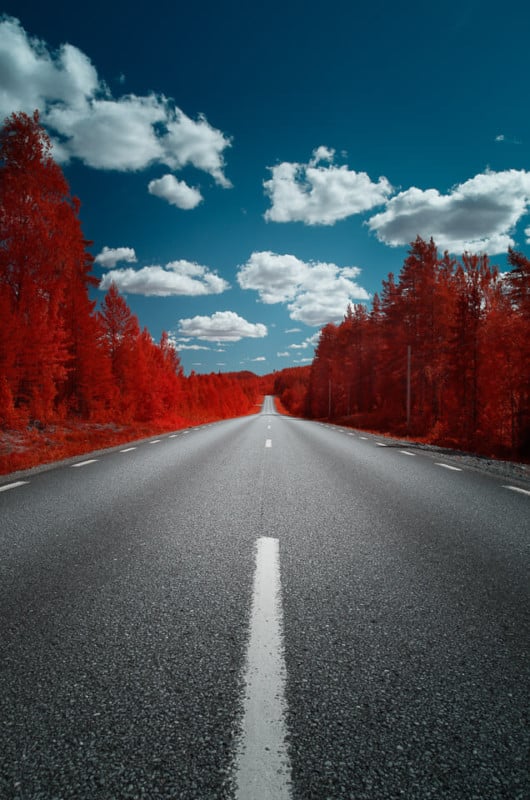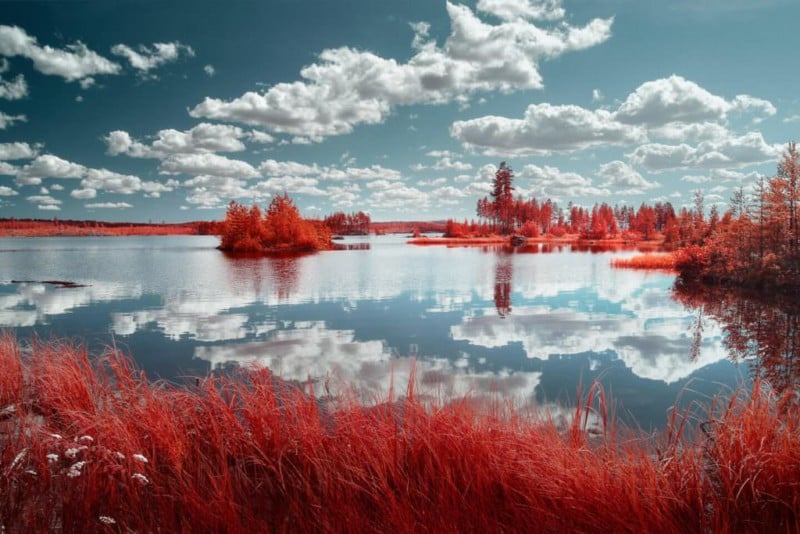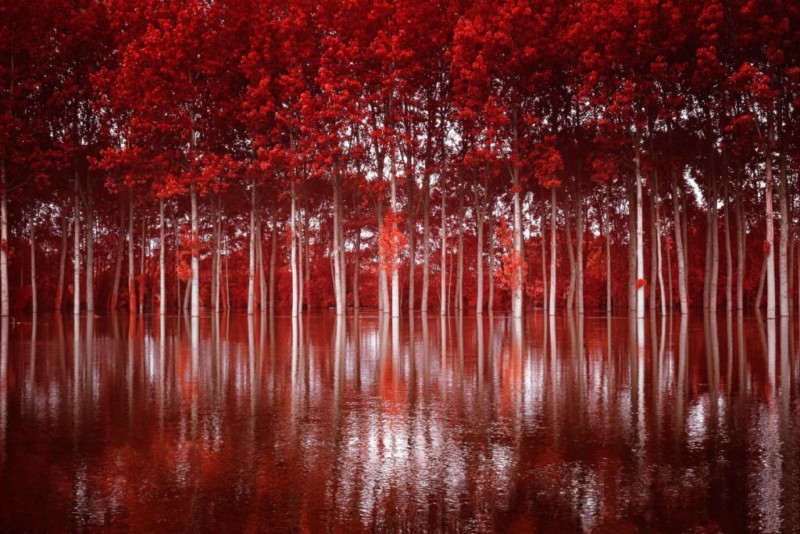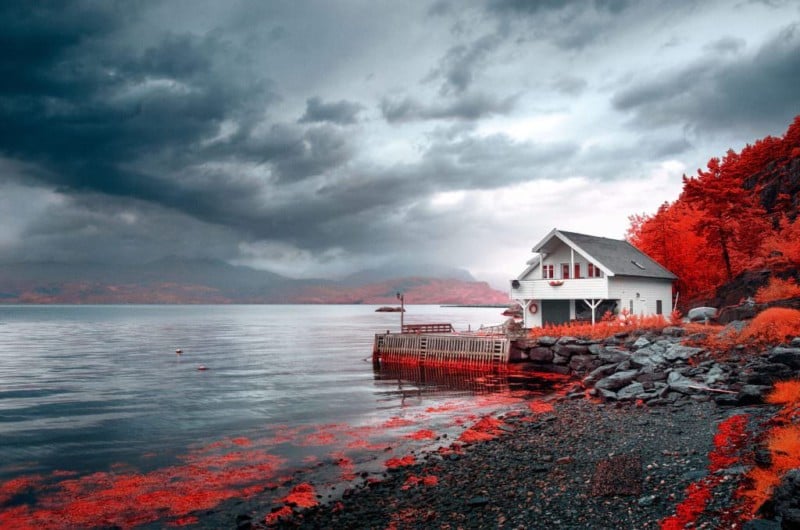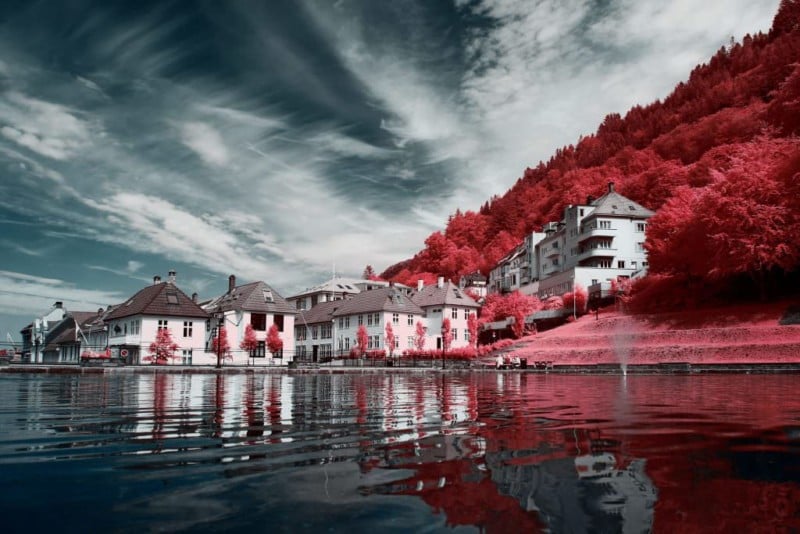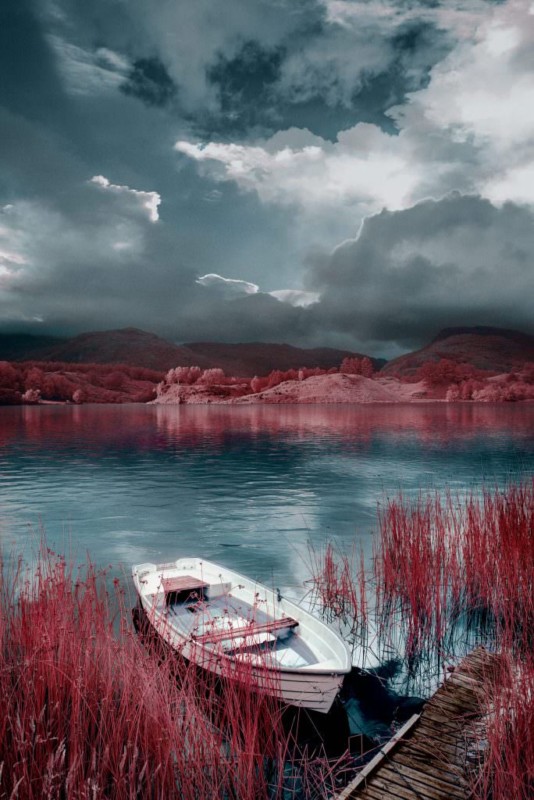 Features of the filter include an anti-reflective coating that reduces flare and ghosting, lamination for long-term durability, and a fused dual-glass construction.
The IR Chrome filter is available from Kolari Vision in a wide range of diameters ranging from 37mm for $50 to 95mm for $190. And you'll need a camera that has already been converted for full spectrum photography (something Kolari Vision does for $100 to $325 depending on camera model).