Crash Test Photography: An Inside Look at Shooting Car Safety Tests
The Insurance Institute for Highway Safety (IIHS) is a US nonprofit that researches vehicle safety on behalf of car insurance companies. Here's a 5-minute behind-the-scenes video showing how the organization photographs its respected and widely publicized crash tests.

The crash tests (and shoots) are carried out in a giant crash hall that was designed with photography in mind. There are high ceilings and a massive custom-built lighting array that puts out 750,000 watts of soft diffuse light.
"It's important that our light doesn't cast hard shadows and reflections," says IIHS VP Pini Kalnite, "and it has to be very bright for our state-of-the-art digital imagers, or slow-motion cameras."
In addition to shooting the crashes from multiple angles with high-speed cameras for super-slow-motion footage and with car-mounted cameras for in-cabin views, the IIHS also brings out high-resolution Hasselblad cameras for still photos of crashed cars.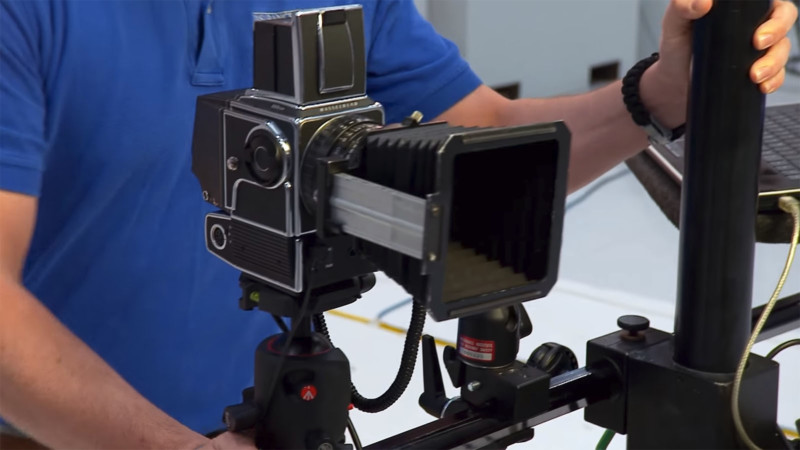 All the footage and photos are used to understand exactly what happens in each crash test and to communicate the findings to the media and public.
---
Image credits: Video and still frames by the Insurance Institute for Highway Safety