This Dog is a Talented Skateboarding Cameraman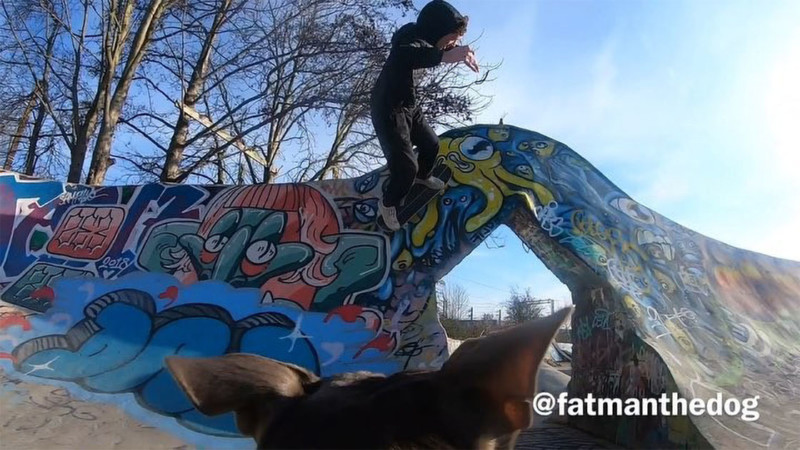 Illustrator Rob Mathieson has a dog named Fatman the Dog with some impressive camera skills. With a camera mounted to his back, the Staffordshire Bull Terrier captures great footage of skateboarders doing their thing.

Mathieson has Fatman run after various skateboarders as they ride through urban locations and skate parks. Fatman is surprisingly good at keeping the subjects in the frame even as they weave around and over various ramps and obstacles.
Check out some of Fatman's quality work for yourself in these videos:
Fatman has his own dedicated Instagram account, so you can follow along with the dog's camerawork by subscribing.
(via @fatmanthedog via Fstoppers)