DJI's New Smart Controller Remote Has a Built-In 5.5″ Display
DJI has unveiled a new drone controller that does away with the need to pair a smartphone or tablet to the system. The new Smart Controller features a generous 5.5-inch screen built right into the controller.


Announced at CES 2019 in Las Vegas, the DJI Smart Controller can be paired with DJI's latest drones such as the Mavic 2 Zoom and Mavic 2 Pro, which use DJI's OcuSync 2.0 video transmission technology. A live view of what the drone sees is displayed on the screen in Full HD resolution.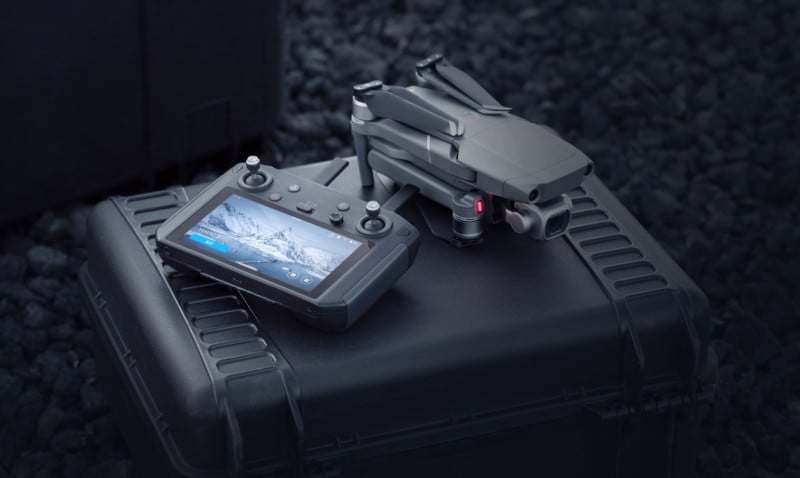 The screen itself is an ultra-bright display that has been optimized for use in direct sunlight thanks to its output of 1000 cd/m2, which is twice the brightness you'll find on standard smartphones.
On the screen, you'll find a customizable Android dashboard that can run DJI GO 4, DJI Pilot, and third-party apps (including editing software).
SkyTalk in the DJI Go 4 app lets pilots livestream the drone's view to social media services such as Facebook and Instagram. DJI GO-Share lets pilots quickly transfer photos and videos from the Controller to smartphones and tablets.
The new remote controller has a 5000mAh battery with a life of 2.5 hours and can operate in temperatures ranging from -4° to 104° Fahrenheit.
Here's a short video introducing the new Controller:
The DJI Smart Controller will be available starting today for $649. DJI will also be selling the controller bundled with compatible drones as well.