How to Make a Camera Lens Lamp
After Canon handed out camera lens mugs at the Vancouver Winter Olympics in 2010, novelty lens look-alike mugs and cups have flooded the market. If you've received one or more of them as gifts, one thing you can do is turn them into camera lens desk lamps.

Filmmaker and freelance media producer Dave Knop of knoptop made the 5-minute video above showing how this do-it-yourself project is done.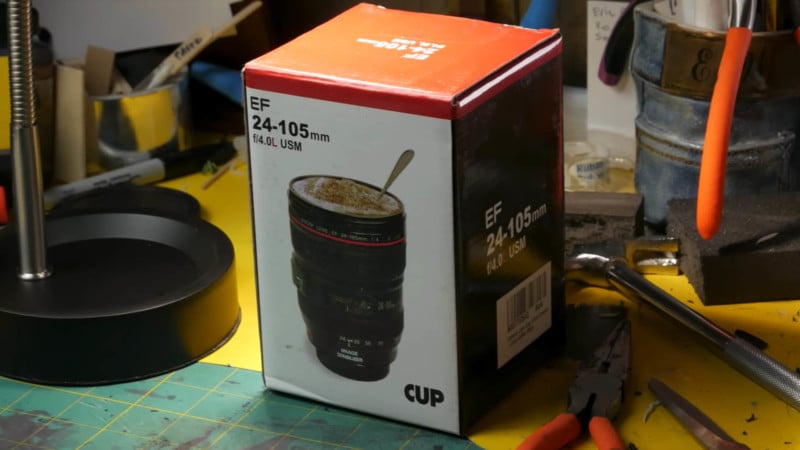 You'll first need some basic tools, including pliers, a screwdriver kit, a power drill with bits, scissors, and a glue gun. Oh, and you'll need an existing, working desk lamp to modify (preferably an LED one) since you'll be switching out the lamp shade (and possibly destroying it in the process).
After removing the existing lamp's shade and severing the wiring, you'll need to drill the same holes you find in it into the camera lens cup. If the openings match well enough, you'll be able to reassemble the system with your new lens shade in the original one's place.
The result is a lamp that adds a fun touch to any photographer's home or studio:
If you'd rather buy one than build one, Knop is selling these premade lamps in his Etsy store for $65 each.
You can find more of Knop's videos by subscribing to his knoptop YouTube channel.
---
Image credits: Product photos from the knoptop Etsy store