This Canon 24-105mm Lens Mug Will Stir Your Drinks For You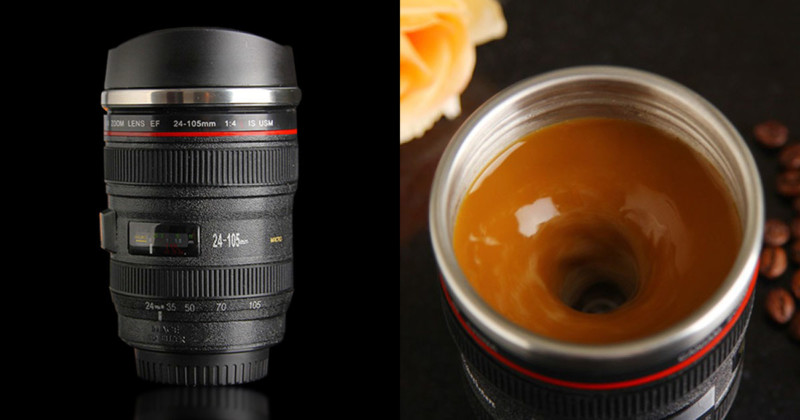 Canon made lens replica mugs a big thing when it started handing them out during the 2010 Olympics. The market was soon flooded with all kinds of realistic lens-shaped mugs. But there's a new one on the market that shakes things up a bit — literally.

The new
Canon 24-105mm f/4 lens mug
has a built-in self-stirring mechanism that helps you achieve an evenly mixed drink without any shaking or stirring on your part. You'll need 2 AAA batteries to power the stirring action, which can be seen in this video:
On the outside, the 11oz travel mug looks very similar to the real $1,000 lens. Under the cap of the mug is an insulated stainless steel interior that can handle both hot and cold liquids.
You can find the Self-Stirring Camera Lens Mug for $13 over in the Boing Boing Store.