Nikon Z7's Banding Makes It Fall Short of D850's Dynamic Range: Report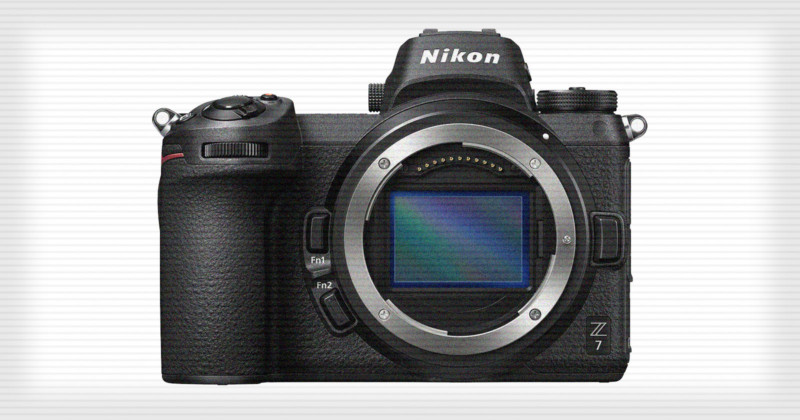 The new Nikon Z7 mirrorless camera and the Nikon D850 DSLR both have 45.7MP backside-illuminated full-frame sensors, so one might reasonably assume that the two cameras have virtually identical image quality. But it turns out the Z7 actually falls short in the area of dynamic range due to banding.

DPReview has published its findings from test and real-world shooting in its first impressions review. It found that although the Z7's image quality is "remarkably similar" to the D850's in most circumstances, striping and banding present in Z7 photos means that the practical dynamic range of the camera is reduced.
The Nikon D850 is known to have industry-leading image quality and dynamic range — its Nikon-designed, Sony-manufactured sensor received the first score of 100 ever given out to a DSLR by the sensor review lab DxOMark.
But although the Nikon Z7 sensor is the same size/format (35.9×23.9 mm full frame) and resolution (45.7 megapixels), it's different in that it has on-sensor phase detection autofocus (PDAF) while the D850 doesn't. DPReview states that the addition of this on-sensor PDAF seems to have resulted in striping and banding that isn't found in equivalent D850 photos.
"[A] banding pattern can appear if you try to pull darker tones into the image," DPReview writes. "The frequency of these stripes leads us to believe it's a result of the way the phase-detection rows of pixels are incorporated into the image.
"How much impact this has for you will depend on your photography. It doesn't happen in every image with a bright light source and you may not find it too objectionable if you only make minor adjustments to your Raw files. However, it is something to be aware of and which shows the Z7 shouldn't be assumed to have 'D850 image quality.'"