Godox to Launch a Round-Head Flash That Rivals the Profoto A1
A year ago, Profoto launched the A1, its first on-camera flash and the world's smallest studio light. That light will soon have some serious competition: the increasingly-popular Chinese lighting brand Godox is getting ready to announce its own round-headed flash that will compete directly against the Profoto A1.

Photographer Robert Hall was visiting the Godox booth at Photokina 2018 in Cologne, Germany, when he remarked that photographers wished Godox would launch a round head on a speedlight. The Godox reps went into the back room and came back with exactly what Hall had been describing — a prototype of an A1 competitor that has yet to be announced.
The round head is remarkably similar to the head found on the Profoto A1. Godox's flash also zooms like a speedlight, going from 24mm to 105mm (by comparison, the A1 covers 32mm to 105mm and down to 14mm with the wide lens).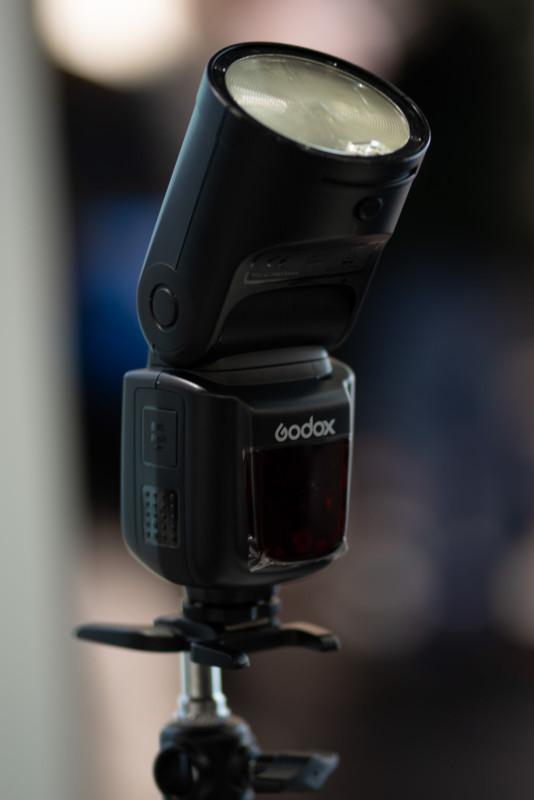 Godox says that in tests, their flash was found to be even more powerful than the Profoto A1.
The head also accepts the same magnetic modifiers as the Godox/Flashpoint AD200 Round Head.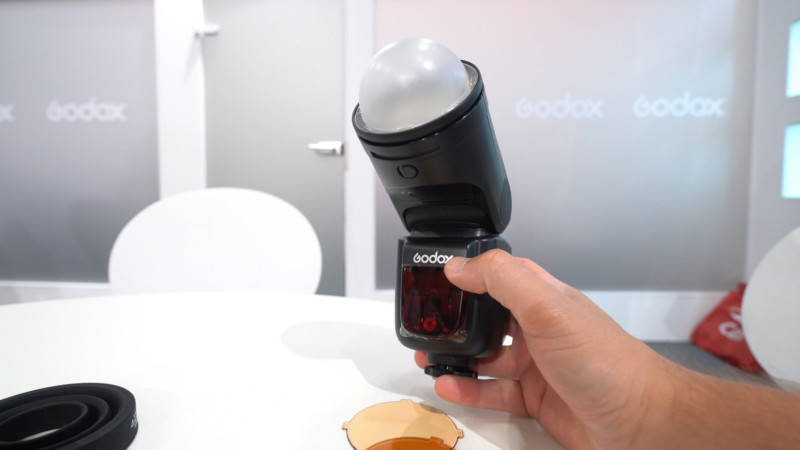 Inside the flash will be a Panasonic 18650 lithium-ion battery, which Godox selected to achieve a faster recycle time of 1.2 seconds.
The front of the flash will feature LED lights that can aid in focusing both direct flash and bounced flash.
Hall notes that the prototype he was shown isn't exactly what the final product will look like, as Godox is currently undecided about the interface on the back but is planning on making it larger.
Just for reference, here's what the $995 Profoto A1 looks like: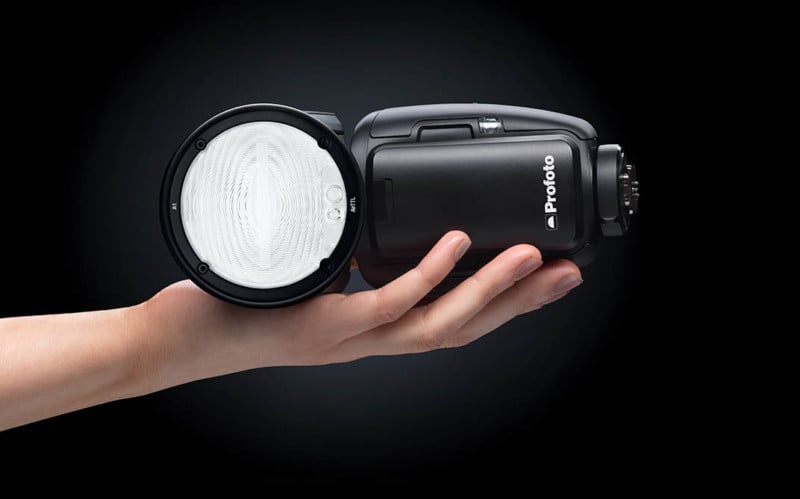 Godox is planning to complete the design and specs of the flash in November before launching it by the end of 2018. No word yet on how much it will cost. Stay tuned.
---
Image credits: Video and photos by Robert Hall used with permission