Leica FOTOS is a Universal Smartphone App for Leica Cameras
Leica has announced a new smartphone app called FOTOS that's compatible with a number of Leica cameras. With multiple Leica cameras supporting wireless connectivity now, FOTOS is one app that rules them all.

"In the past, Leica Camera offered a wide range of apps that could be downloaded and installed for various different cameras," Leica says. "As of now, the Leica FOTOS app replaces them all."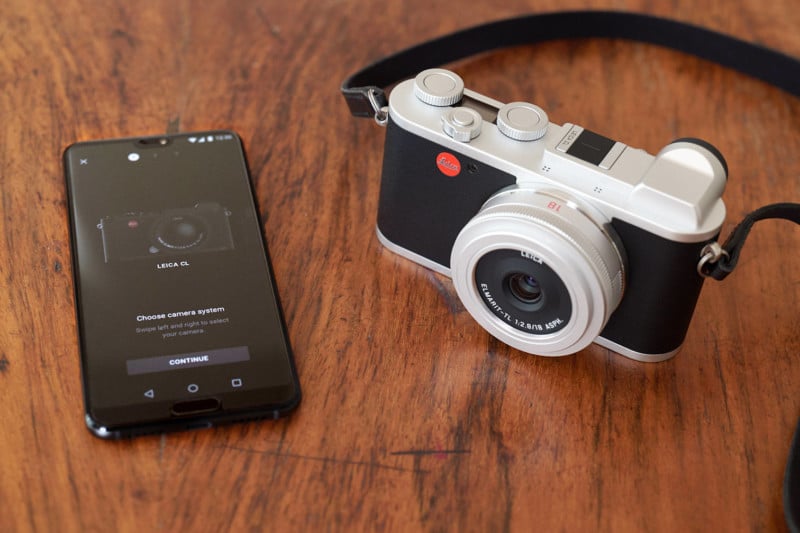 FOTOS is designed to help Leica photographers seamlessly integrate their smartphones into how they shoot and manage their photos.
The app connects directly to compatible cameras via Wi-Fi — certain models can easily pair using a QR code — and stores the camera's registration details to make future pairings as quick and convenient as possible.
Once paired, the app can view the Live View of the camera as well as remotely adjust various settings such as aperture, ISO, shutter speed, and exposure compensation. When you have the settings you want, you can then trigger the camera's shutter remotely through the app.
After photos are captured, you can view them in full resolution directly through your phone. Double-tapping the screen brings up a 100% zoom view.
Captured photos can be post-processed on the smartphone and then shared to social networks.
If you're an Instagram user who wishes to quickly share your Leica photos while on-the-go, FOTOS can help greatly reduce the number of steps and amount of time it takes to go from pressing the shutter button to pressing the share button.
The Leica FOTOS app will initially be compatible with the Leica S (Typ 007), SL, M10, M10-P, Q, TL2, TL, T, CL, D-Lux, and V-Lux cameras. Additional compatibility for more cameras is on the way, Leica says.
If you'd like to get started, you can register to download the beta version on the FOTOS webpage for iOS and Android. The finished version will continue to be free-to-use after its official launch.
(via Leica via Red Dot Forum)