The Nikon Z7 Louis Vuitton Edition
Behold: the ultra-uber-limited Nikon Z7 Louis Vuitton edition. The 24K gold camera is wrapped in soft albino buckskin covered with the luxury label's famous LV monogram. Only 7 will be produced with each camera (bundled with a 24-70mm f/4S lens and exotic strap) priced at $7 million.

Just kidding.
Photographer Boonlert Rojanaboworn, the operator of Nikon Club Thailand, created this Photoshopped faux special edition camera as a joke for his community of camera enthusiasts. Nikon Rumors then picked it up, causing Nikon photographers around the Web to balk.
But there are actually prior examples of real limited edition gold Nikon cameras.
In 1984, Nikon released a 24K gold Nikon FA, producing 2,000 units to commemorate receiving a prestigious camera prize.
In 2014, the luxury gadget company Brikk unveiled a $41,395 24K gold Nikon Df kit.
Just two months later, Nikon unveiled its own gold-adorned version of the Nikon Df, producing 1,600 of the cameras priced around $2,700.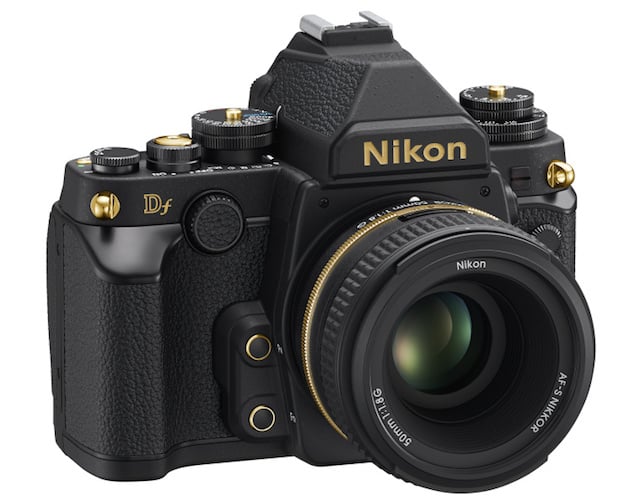 But if you were ready to pull out your wallet and buy this Louis Vuitton edition Nikon Z7, sorry — Nikon almost certainly won't be releasing this camera anytime soon.