Samyang Unveils an 85mm f/1.8 Prime for Mirrorless Cameras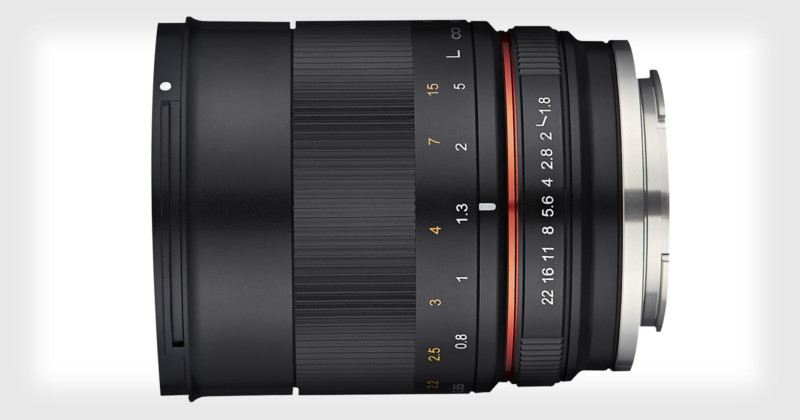 Samyang has just announced its new 85mm f/1.8 compact prime lens for mirrorless cameras with sensors smaller than 35mm full frame.

Also to be sold as the Rokinon 85mm f/1.8, the new lens features 9 elements in 7 groups, an ultra multi-coating (UMC) to reduce chromatic aberrations, manual focus control, a 62mm non-rotating filter mount, a minimum focusing distance of 2.13 feet (0.65m), a reversible lens hood, and a 9-blade rounded aperture for beautiful bokeh.
"The compact and light-weight design of this fast telephoto offers excellent portability and comfort that is perfect for travel, candid, portraits, and close up photography with mirrorless cameras," Rokinon says.
The new lens will be equivalent to a 128mm lens on an APS-C Sony E or Fuji X camera, a 136mm on Canon M cameras, and 170mm on Micro 4/3 cameras.
The new Samyang/Rokinon 85mm f/1.8 will be available starting in September 2018 for $399.