How My Photos Were Selected for US Stamps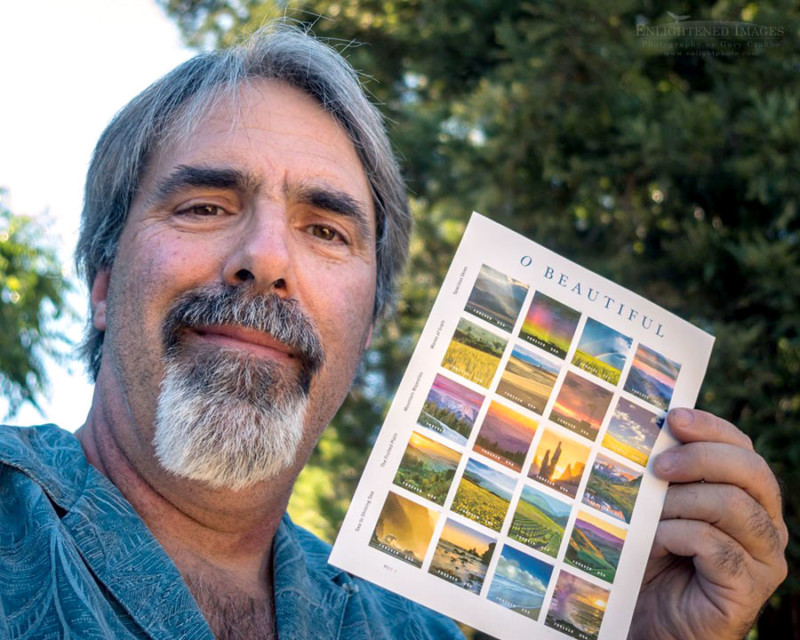 On July 4th, the United States Postal Service released a brand new set of 20 forever stamps in a series called "O Beautiful," which honors the hymn "America the Beautiful" with photography that represents the notable passages including spacious skies, amber waves of grain, Purple Mountain majesties Etc. Seven of them are my photos.

As far as I know, it is nearly unprecedented for any other photographer to have this many photos selected — I've asked the USPS press office to check on that for me.
This is the story of how my photos were selected for U.S. Postal Service stamps:
There is a photo agency that works on behalf of the United States Postal Service that reached out to me in the early fall of 2016 saying they were interested in some of my images. I said, "Sure, sounds great,"… and that was the last I heard about it for six months.
That in itself is never a big deal to photographers who work regularly with publishers or clients who have long lead times, and most of the time you don't hear anything back — like it all drops off into a black hole. But then six months later in early March 2017, I received an email confirming the USPS has selected seven of my images.
Now for those wondering, no, I don't get a commission on every stamp sold. Rather, it's a small (modest) flat fee license, so there's no getting rich, buying yachts, or jetting off on any first-class around-the-world tours. I still own the copyrights to the images, and the USPS simply licensed my permission to use the images on the stamps.
However, this is one of those rare cases where the prestige that comes with the use is so notable that you don't worry you're not going to get rich. This use is more about national pride and honor, both as a citizen and as an artist. It only came with one hitch: I couldn't mention anything about it until the stamps were officially released. I spent nearly 16 months biting my lip until the official stamps were unveiled on the evening of July 4, 2018, in Colorado Springs, CO.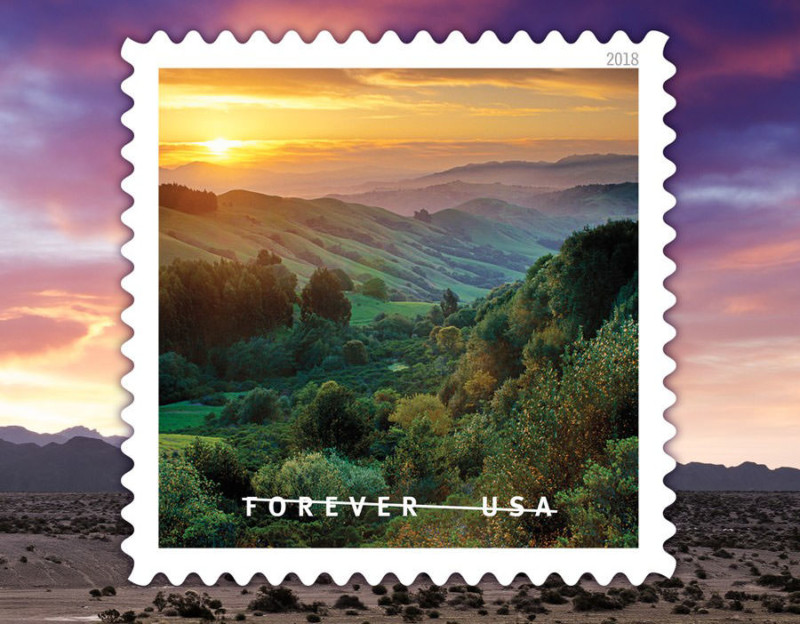 A quick note on the history of the Post Office: One of the reasons that having your photo or artwork appear on a US Postage Stamp is such a great honor is that sense of being added into a part of the National Heritage. The Post Office goes back well over 200 years and is one of the very few Government Agencies authorized within the U.S. Constitution. Benjamin Franklin was the first Post Master.
Stamp collecting is a hobby enjoyed by millions of people, and to be part of that collectible archive that will still be going strong in a hundred years from now is like putting a small one-inch by one-inch mark in the history (of stamps) books.
---
P.S. I previously wrote about how I almost missed a photo print sale to the US government because I thought it was a scam.
---
About the author: Gary Crabbe is an award-winning commercial and editorial outdoor travel photographer based in Pleasant Hill, California, just outside San Francisco. The opinions expressed in this article are solely those of the author. Crabbe is also an award-winning author, photo editor, and workshop instructor. You can find his work on his website, Facebook, Twitter, and Instagram. This article was also published here.