Yongnuo YN43 Turns Your Phone Into a M4/3 Mirrorless Camera
Yongnuo is getting fancy. The Chinese manufacturer best known for making clone lenses and other camera accessories has quietly revealed a new smartphone add-on called the YN43 that turns your smartphone into a Micro Four Thirds mirrorless camera.

First reported by Photo Rumors, the official product photos for the YN43 show the Micro Four Thirds sensor within and a Canon EF mount. The YN43 is compatible with both EF and EF-S lenses.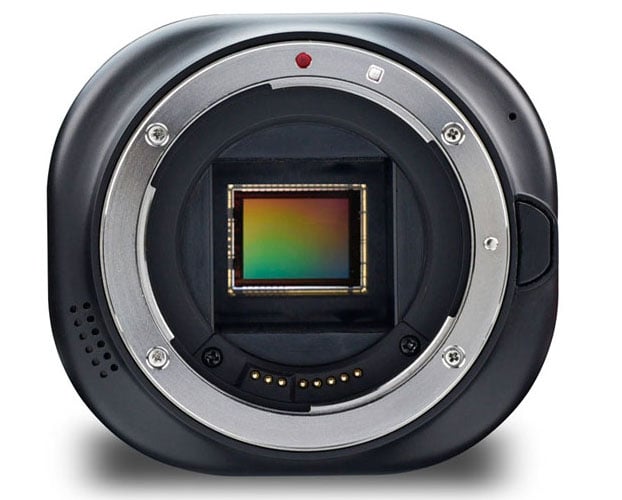 The rear side of the device features an expanding clip that snugly holes smartphones of different sizes and padding to keep the phone in place without scratching it.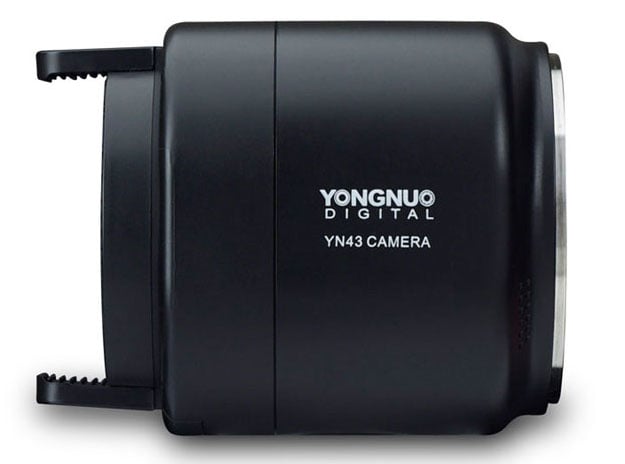 By clipping the attachment onto your phone and linking up via Wi-Fi, your phone essentially turns into the live view screen and "brains" of the camera system. The YN43 provides the sensor, and a Canon lens is mounted to the other end, completing the modular camera.
Screenshots of the free YN43 in the iTunes App Store give an idea of what the system can do. It's quite simple and features a capture mode and a playback mode. It appears you can adjust important exposure parameters while shooting the camera.
Photo Rumors points out that we've seen similar products on the market before, including from major manufacturers: examples include the Sony QX1/QX30, an unnamed Vivitar concept device, and the Olympus Air.
Other details about the Yongnuo YN43, including pricing and availability, have yet to be announced.