Yongnuo YN455: A New Android-Powered M43 Mirrorless Camera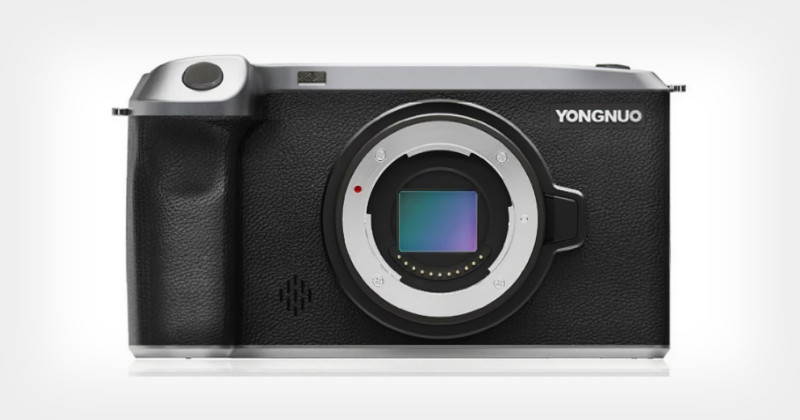 Yongnuo is reportedly taking the wraps off its latest attempt at an Android-based Micro Four Thirds mirrorless camera. It's called the YN455.

Back in 2018, Yongnuo
announced the YN450
, an unusual Android-powered mirrorless camera that packed a Four Thirds sensor on the inside and an EF lens mount on the outside. On the back of the camera was a large touchscreen interface, and the camera's other features and specs included a Qualcomm 8-core processor, 16-megapixel photos, 4K video, 3GB RAM, 32GB onboard storage, and more.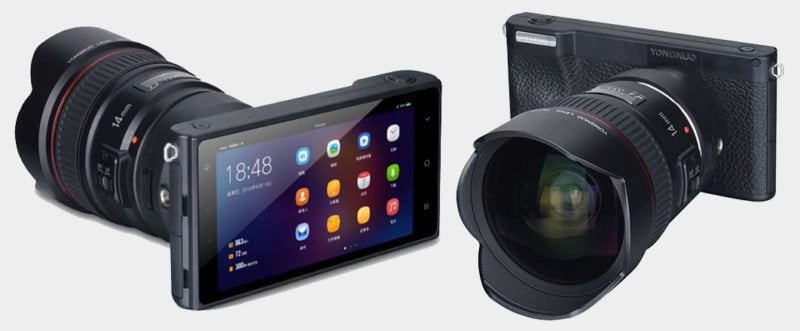 The YN450 has been sold in China but the camera never made it to international markets. A couple of years later, Yongnuo began selling a new YN450M variant of the camera, which swaps the EF lens mount for a Micro Four Thirds mount that finally matched the sensor within.
Both the YN450 and the YN450M have been panned by critics, but it seems that hasn't stopped Yongnuo from pushing onward towards its Android mirrorless camera dreams.
Photo Rumors reports that Yongnuo has quietly unveiled the YN455, a successor to the YN450M that adds improved ergonomics, beefier specs, and a tilt screen.
While the predecessors of this camera straddled the line between camera and phone, at least when it came to their design, the YN455 breaks away from that mold with its much more prominent handgrip that should allow photographers to hold the device more comfortably and securely.
Inside the camera is a new 20-megapixel Four Thirds sensor. The lens mount on the front appears to still be Micro Four Thirds. On the back of the camera is a new 5-inch tilting touchscreen.
Features and specs of the camera include an 8-core 2.2GHz Qualcomm Snapdragon "system on a chip" CPU, 64GB storage, 6GB RAM, support for a microSD card of up to 256GB, 4G, 4K/30p video recording, 3.5mm headphone and microphone jacks, dual USB-C ports, Wi-Fi and Bluetooth connectivity, GPS, a 4400mAh removable battery, and a weight of 23.6oz/670g.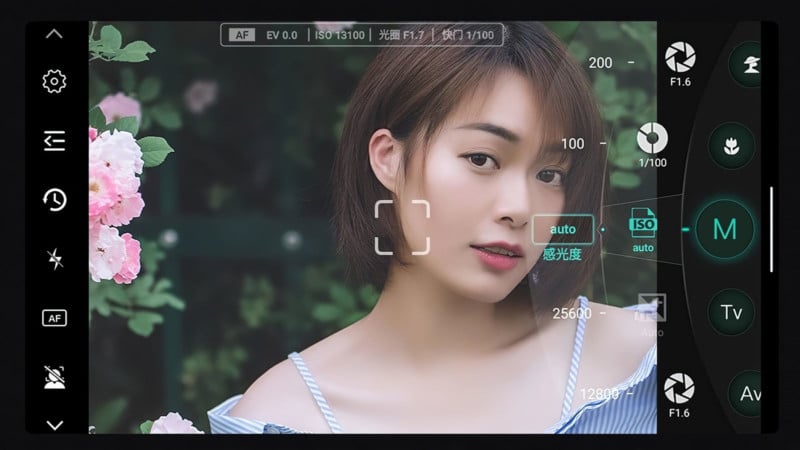 The camera will have a price tag of 3,888 Chinese yuan, or about $600. It's unknown whether the YN455 will be exclusively sold in China or whether photographers around the world will be able to pick one up like they can Yongnuo's lenses.