PolarPro Moves Into Still Camera Lens Filters with QuartzLine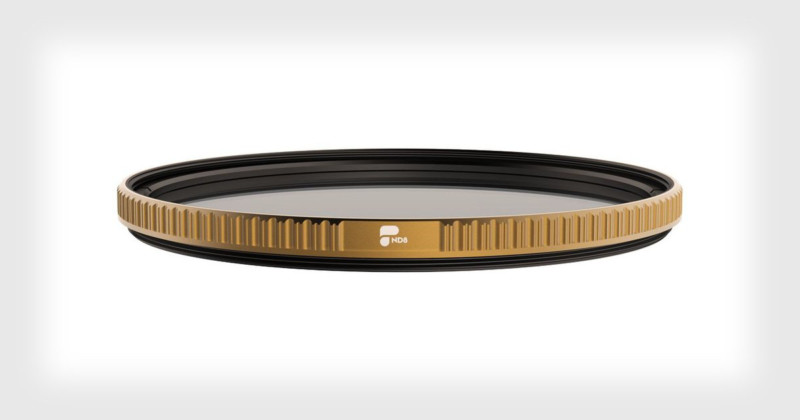 PolarPro has announced that it is expanding beyond the drone and action camera products it is best known for and into the world of still and cinema cameras. The company's new QuartzLine Filters are a series of full frame filters for DSLR, mirrorless, and cinematic cameras.


"The QuartzLine Filters get their name from the pure fused quartz glass from which they are crafted," PolarPro tells PetaPixel. "This material makes for some of the purest glass on the market, and allows PolarPro to apply its polarizing, neutral density and protective coatings while maintaining a perfectly color neutral profile."
PolarPro says it tested 29 different materials before settling on fused quartz glass as its material of choice. It gives the filters a low refractive index of 1.46 and temperature resistance (-50°F up to 130°F).
The 99.9% pure fused quartz glass is housed in a durable brass frame with matte black interiors that help reduce reflections.
A number of different coatings are applied to the glass to enhance it with certain qualities. An anti-reflective optical coating on the surface of the glass reduces surface reflectivity from 3.45% to 0.455%, an anti-scratch coating increases hardness, a neutral density coating helps deal with color shifts, and a hydrophobic coating provides water resistance.
QuartzLine filters come in a wide range of sizes and types. They are available in filter diameters of 37mm, 46mm, 67mm, 72mm, and 82mm, and additional step-up rings are available to ensure that you can find a filter right for your lens if your lens falls in between those diameters.
The line includes UV, polarizer, neutral density (from ND8 to ND100K), and hybrid polarizing/ND filters.
Here's a 3-minute by PolarPro introducing its new QuartzLine filters:
PolarPro QuartzLine filters are available now and cost between $60 and $250 depending on type and size.