GoPro Unveils a $200 HERO, A Budget Action Cam for the Masses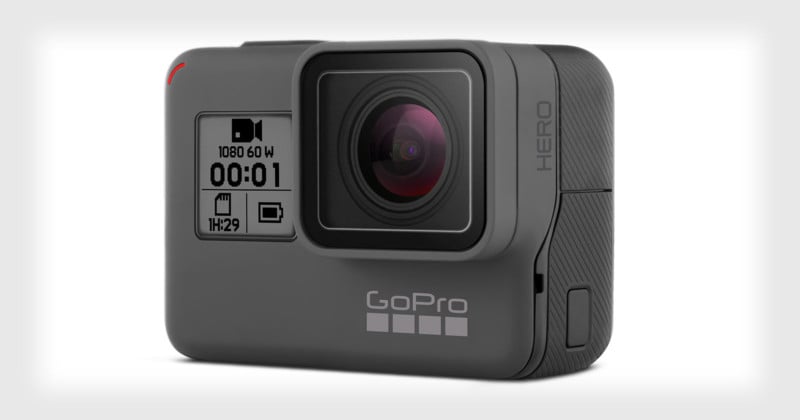 GoPro has just announced a brand new HERO to its action camera family. The $200 HERO becomes the most budget-friendly camera in the GoPro lineup, joining the $300 HERO5 and $400 HERO6. It's a camera that makes "GoPro accessible to all," the company says.

The HERO has a 2-inch touch display that helps you capture and review 10-megapixel photos and 1080p60 videos. It's "as easy as using your phone," GoPro says.
There's also voice control that lets you do things like snap photos and turn off the camera hands-free. An example of a valid command is: "GoPro, start recording."
It's also a camera that you can bring to places and adventures that your smartphone might not be able to handle — the HERO is waterproof down to 30 feet and is "extremely durable."
Video stabilization provides smoother capture of bumpy experiences.
Memories captured on the GoPro HERO are transferred to the GoPro app on a smartphone or tablet, saving you the trouble of working with memory cards or having to plug the camera into a computer.
And as you might expect, the GoPro HERO is compatible with GoPro's 30+ mounting accessories.
This latest camera is yet another effort by GoPro to stabilize its flagging business as its stock price remains at all-time lows. Earlier this week, GoPro also announced that it has begun licensing out its lens and sensor technology for use in third-party cameras.
The GoPro HERO is available now for $200 from the company's website and through authorized retailers.